How we're reading: The new eyeglass giant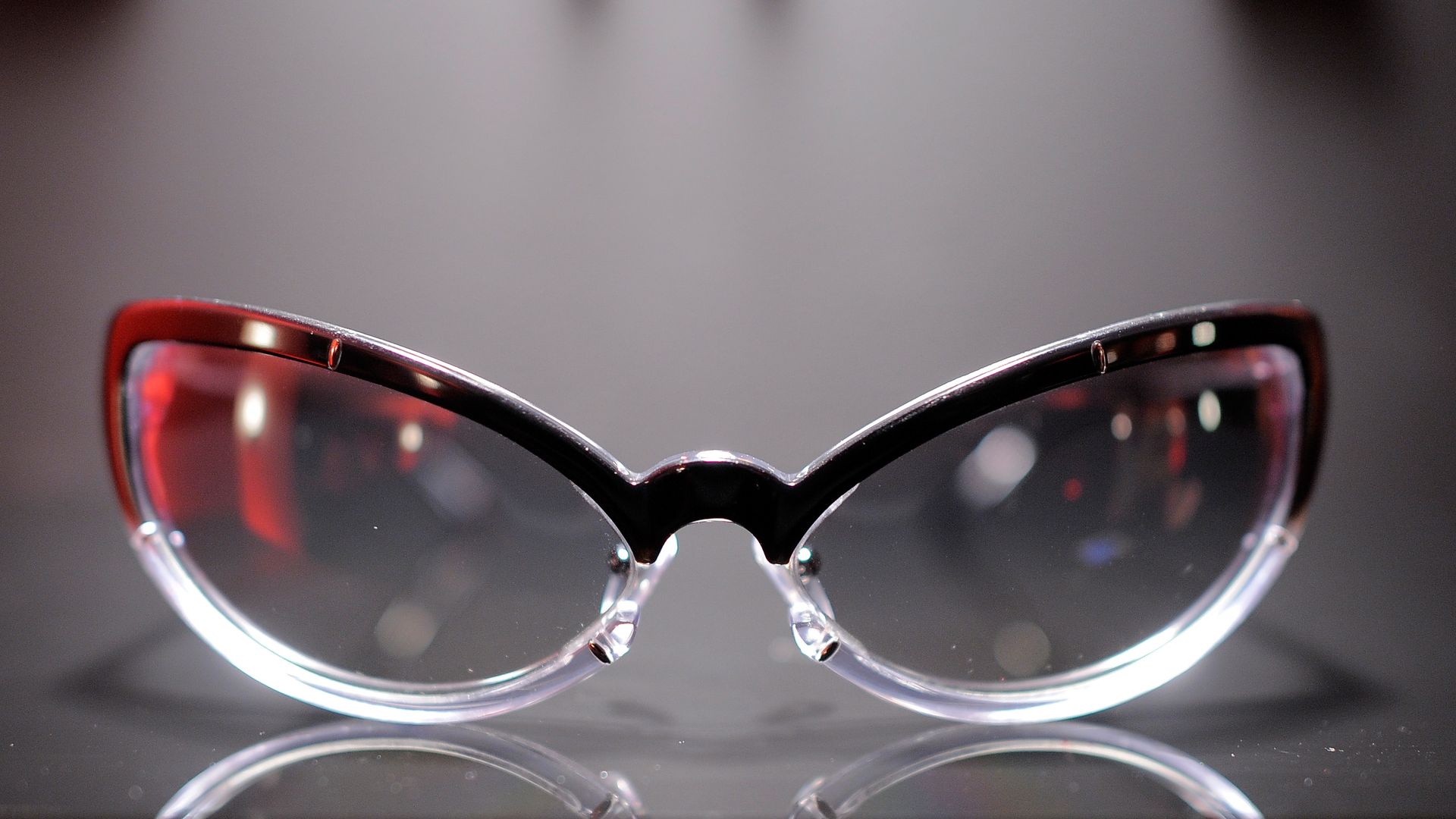 Two of the world's leading eyeglass companies are about to merge, creating the closest thing to a monopoly the industry has ever seen, reports the Guardian.
Why it matters: "Around 1.4 billion of us rely on their products ... Last year, the two companies had a combined customer base that is somewhere between Apple's and Facebook's," writes the Guardian's Sam Knight.
The merger...
Italy's Luxottica, the world's largest maker of spectacles, and France's Essilor, the biggest lens maker, are merging to form spectacles behemoth EssilorLuxottica.
EU and U.S. regulators approved the move on March 1.
By the numbers...
Their merger will form a $55 billion company, per Reuters, that employs more than 140,000 people and sells nearly a billion pairs of glasses and frames each year.
The scale of their businesses: Luxottica has 9,000 retail stories and makes glasses for Ray-Ban, Vogue, Prada, Oliver Peoples, Lenscrafter, Sunglass Hut, and it also runs John Lewis Opticians in the U.K.
Yes, but: "The new firm will not technically be a monopoly: Essilor currently has around 45% of the prescription lenses market, and Luxottica 25% of the frames."
The market...
About 70% of adults in developed countries use glasses to see better, and the market for glasses is $100 billion per year.
"In 2018, an estimated 2.5 billion people, mostly in India, Africa and China, are thought to need spectacles, but have no means to have their eyes tested or to buy them."
"The history of eyewear tells us that people do not, as a rule, start wearing glasses because they notice everything has gone a little out of focus. It is in order to take part in new forms of entertainment and labour."
"The mass market in spectacles did not emerge when they were invented, in 13th-century Italy, but 200 years later, alongside the printed word in Germany, because people wanted to read."
The backdrop...
"For a long time, scientists thought [myopia, or shortsightedness] was primarily determined by our genes.
"But about 10 years ago, it became clear that the way children were growing up was harming their eyesight, too."
"In the 1950s, between 10% and 20% of Chinese people were shortsighted. Now, among teenagers and young adults, the proportion is more like 90%. In Seoul, 95% of 19-year-old men are myopic, many of them severely, and at risk of blindness later in life."
Go deeper