What Trump will — and won't — say on drug prices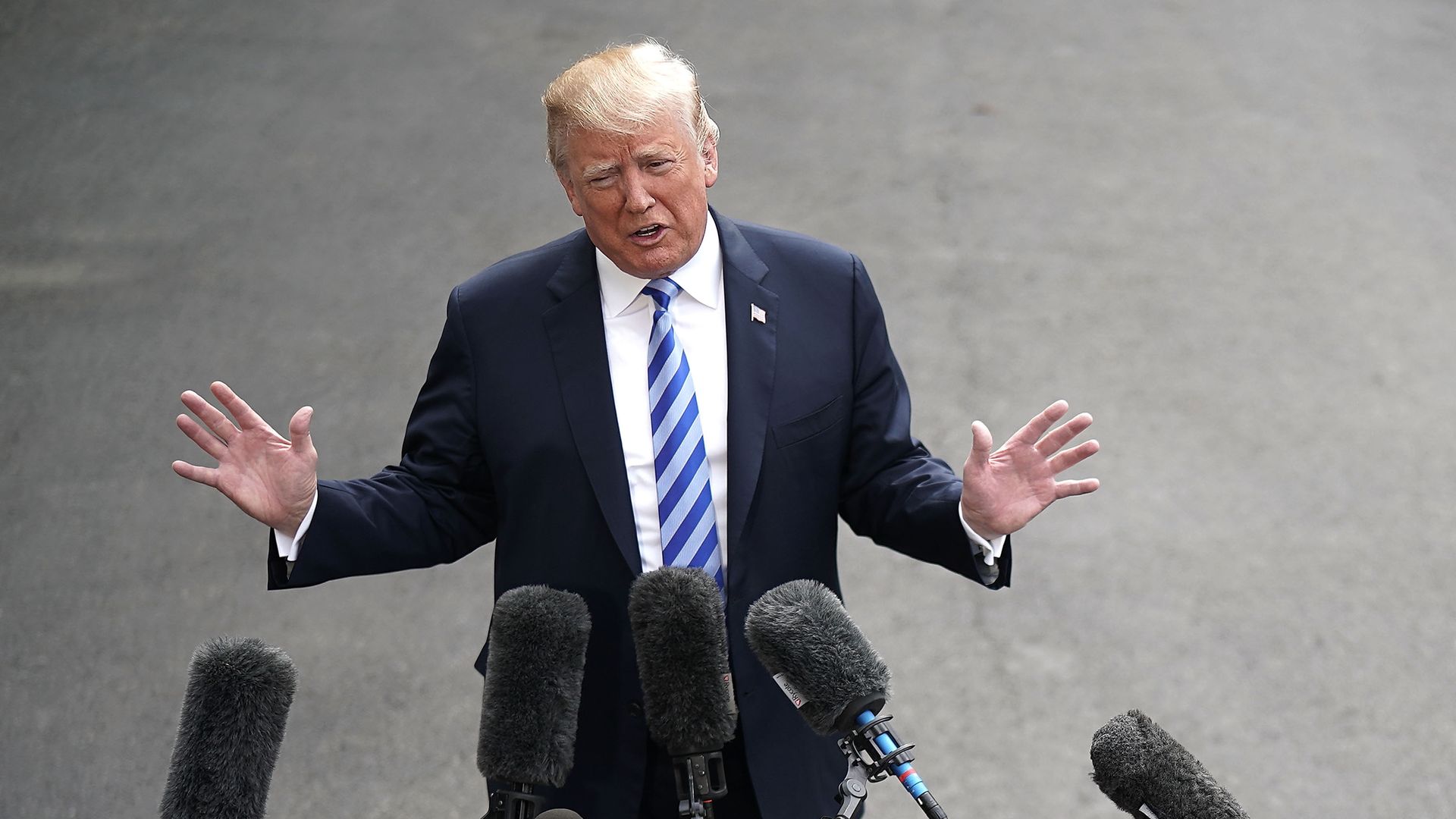 There are two really big things to watch in President Trump's speech today about drug prices: how much of this plan can be enacted without Congress' help, and the extent to which it takes aim at the actual prices of prescription drugs, rather than trying to rearrange the way the system divvies up those costs.
What we're hearing: There's always room for a surprise with this administration, but so far, all signs point toward a relatively modest proposal.
The latest I've heard about the contents of the proposal is about the same as what we were hearing before this speech was delayed last week: Some sort of regulatory nod to value-based pricing is seen as a strong possibility, as is some language on trade.
Health and Human Services secretary Alex Azar and FDA commissioner Scott Gottlieb — both of whom are more steeped in conservative health policy than Trump — have already laid out an agenda that focuses heavily on promoting more competition from generic drugs and targets various middlemen, including hospitals and pharmacy benefit managers.
What they're saying: The White House's proposal will likely fall largely along those same lines.
Senior administration officials provided very few details in a call with reporters last night, though they did promise "the most comprehensive plan" from "any president."
They said the plan would address drugs' list prices (though that appears to be largely through increased competition); crack down on other countries' low payment rates (which is hard to do); and reduce out-of-pocket spending.
Threat level: Many of the most muscular and controversial policies in Trump's speech will probably be reiterations of what was in his budget proposal — meaning they would require congressional action, meaning drug companies and hospitals have a better chance of fighting to a draw.
The speech is scheduled for 2 p.m.
Go deeper