Starbucks changes bathroom rules after Philadelphia arrests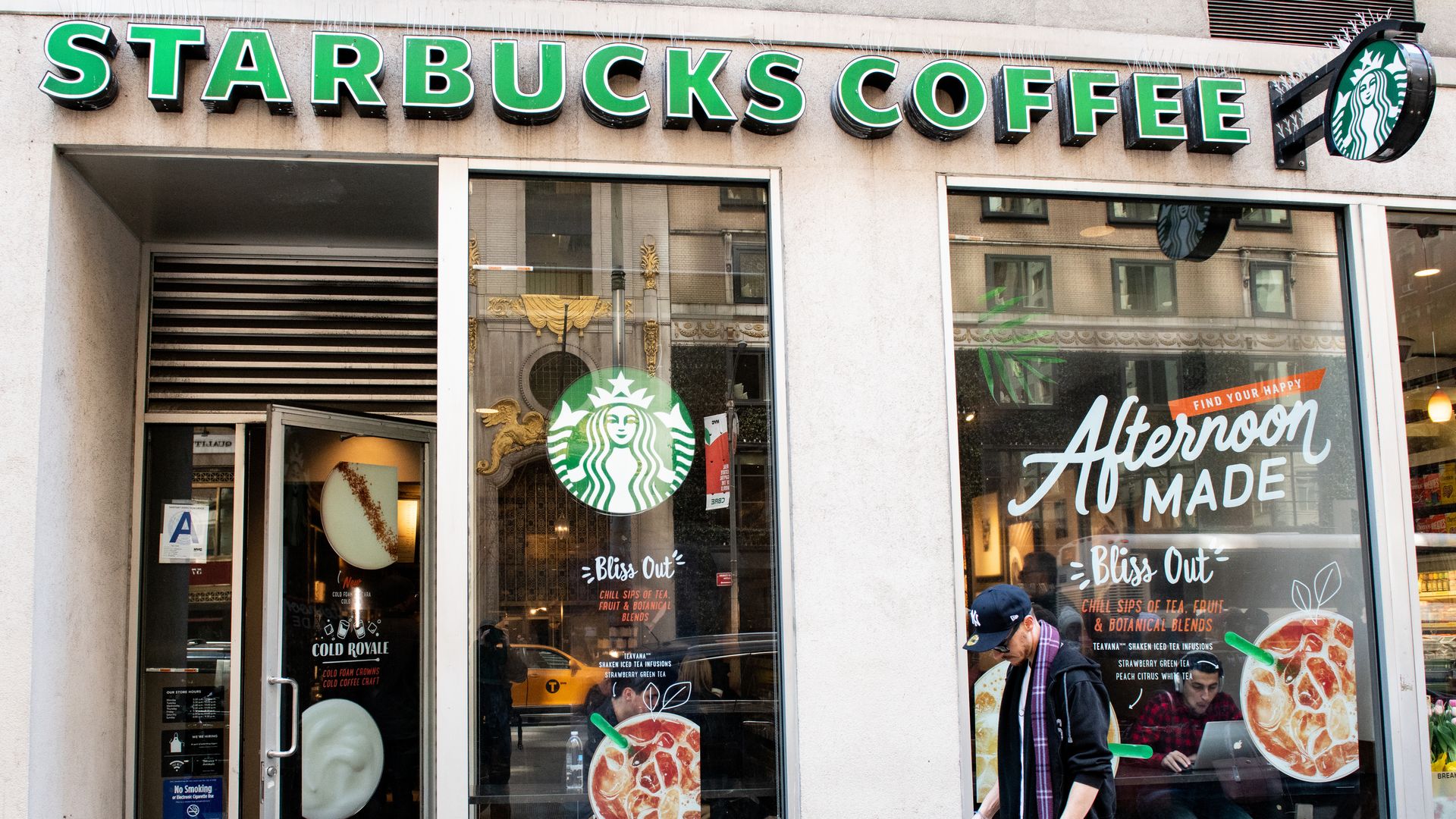 Starbucks bathrooms will now be open to everyone after last month's controversial arrest of two African American men in Philadelphia.
Driving the decision: "We don't want to become a public bathroom, but we're going to make the right decision a hundred percent of the time and give people the key," said Starbucks Chairman Howard Schultz, per the AP. "We don't want anyone at Starbucks to feel as if we are not giving access to you to the bathroom because you are less than."
Schultz said access to Starbucks bathrooms was previously dictated by a "loose policy" that required a store purchase, but was ultimately left with store managers to determine.
The backdrop: The arrests were captured on video and quickly went viral on social media, prompting national outcry. Starbucks has since responded with several public apologies, and announced last month that the company will close all stores across the country on May 29th for an afternoon of racial bias training.
Go deeper