SpaceX successfully launches and lands Falcon-9 rocket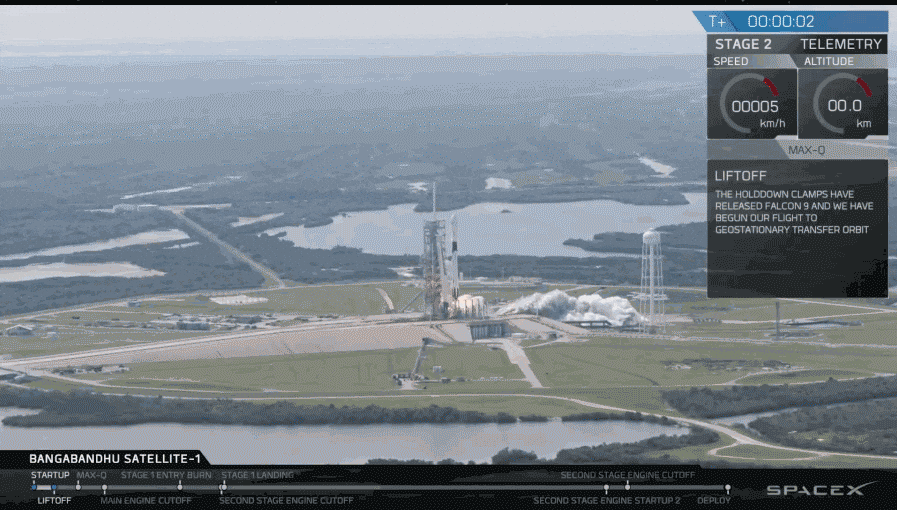 SpaceX has successfully launched its Falcon-9 rocket carrying the Bangabandhu-1, Bangladesh's first-ever high-orbit communications satellite, and landed it safely on a drone ship in the Atlantic Ocean off the coast of Florida.
The company delayed the launch one day due to an undisclosed issue that triggered an automatic abort under one minute from its scheduled takeoff, reports Space.com.
The details, per Axios Science Editor Andrew Freedman: SpaceX launched the satellite on the last and most powerful iteration of the company's Falcon-9 rocket.
The Block 5 Falcon-9 rocket is more powerful than its older siblings, and is designed to be easier to reuse, with the potential to be launched to space, land on Earth, and be launched again up to 10 times.
Such ambitious rocket reuse goals are central to SpaceX's business plans of dramatically cutting the cost of access to space.
Go deeper: SpaceX's coverage of the satellite's orbit.
Go deeper