Republicans are nearly outnumbered by independents in California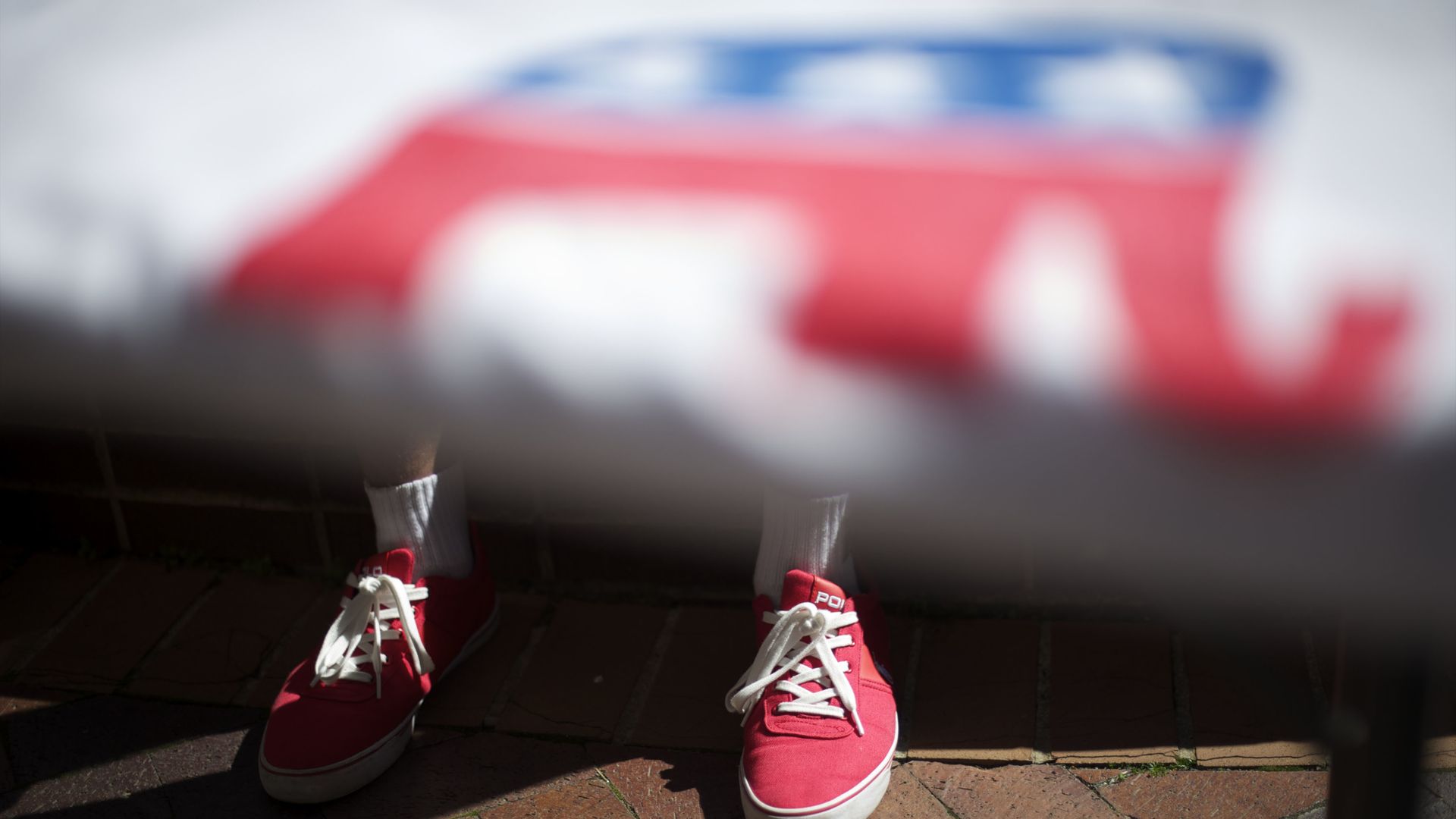 California Republicans, who have long struggled to feel fully represented in the majority-blue state and have failed for the past 12 years to win a statewide election, are now at risk of being outnumbered by Independents.
The key data points: California Republicans are now only two-tenths of a percentage point greater than unaffiliated voters, the LA Times' John Myers writes. And as of April 6, only only 28,649 more voters align with the GOP than they do the Independent party, according to the state's official voter registration report.
Among the youngest of voters (18 and 24), only 13% identify as Republican.
The Republican Party has changed, and it's unattractive to a lot of voters in California.
— Rob Stutzman, a longtime GOP strategist, tells Myers
Why it matters: The GOP in California, which produced presidents Ronald Reagan and Richard Nixon, is on a steady decline in the country's most populated state.
What's next: Candidates will compete in an open primary on June 5. And the two candidates who get the most votes — regardless of their party — will compete ahead of the November general election.
The big picture: Keeping the seats Republicans already have is "the more immediate problem," writes Myers. "Republicans ... hold just 14 of California's 53 seats in the House of Representatives, and several of those seats are in danger of flipping to Democrats this fall."
Go deeper: The bad blood between Trump and California; California Democrats show the party's competing shades of blue
Go deeper