Joe Biden: White House "hit rock bottom" by mocking McCain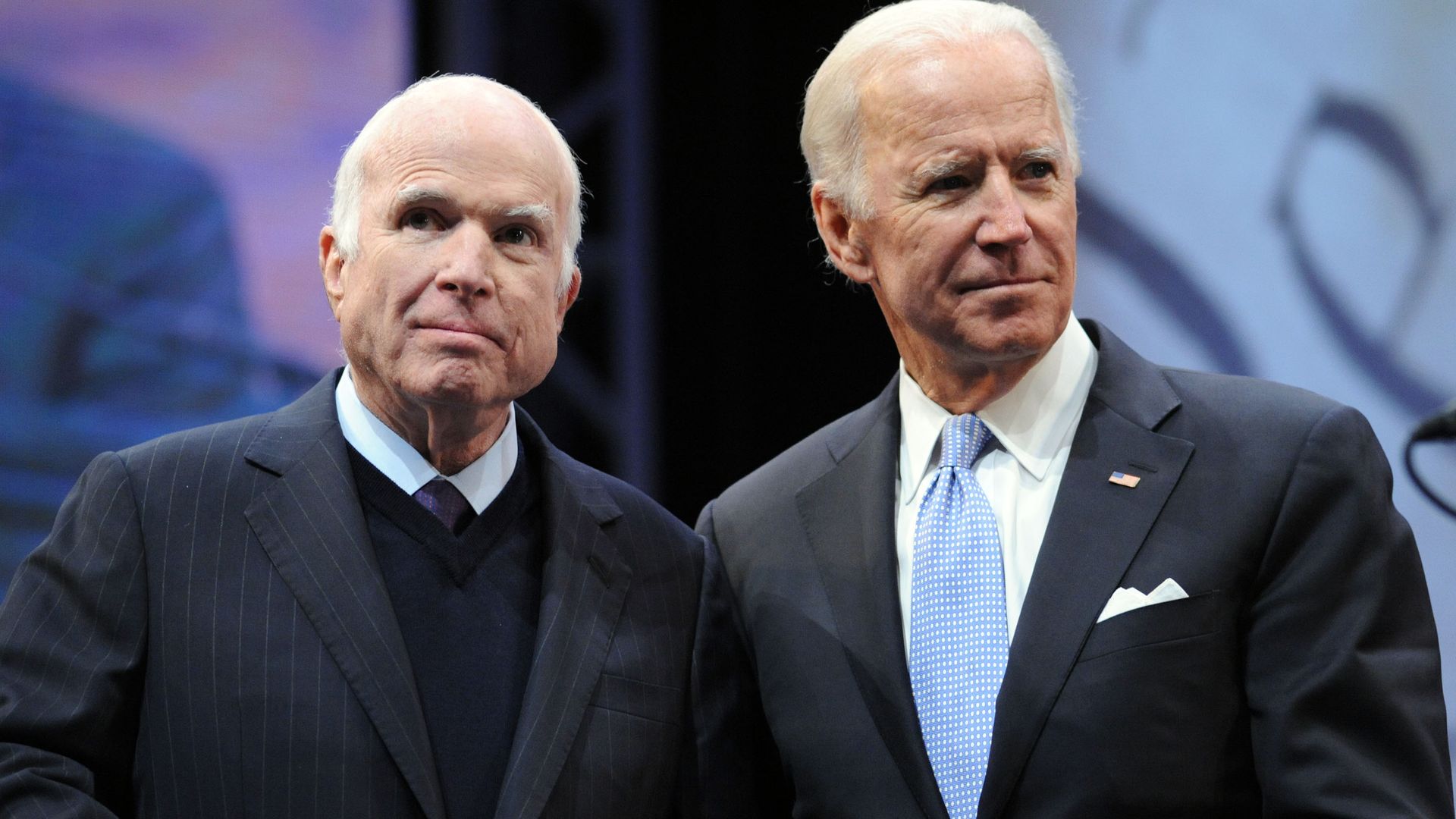 Former Vice President Joe Biden said the Trump administration's "decency" hit a new low in a statement released Friday calling out White House aide Kelly Sadler for dismissing Senator John McCain saying, he "is dying anyway."
"People have wondered when decency would hit rock bottom with this administration. It happened yesterday. ... Given this White House's trail of disrespect towards John and others, this staffer is not the exception to the rule, she is the epitome of it."
— Joe Biden in a statement
The backdrop: Biden has characterized McCain, who is battling brain cancer, as a "good friend" in the past and recently came out in his defense after McCain said he would reject Gina Haspel's appointment as CIA director.
Go deeper