AT&T's influence war hits a Michael Cohen-shaped wall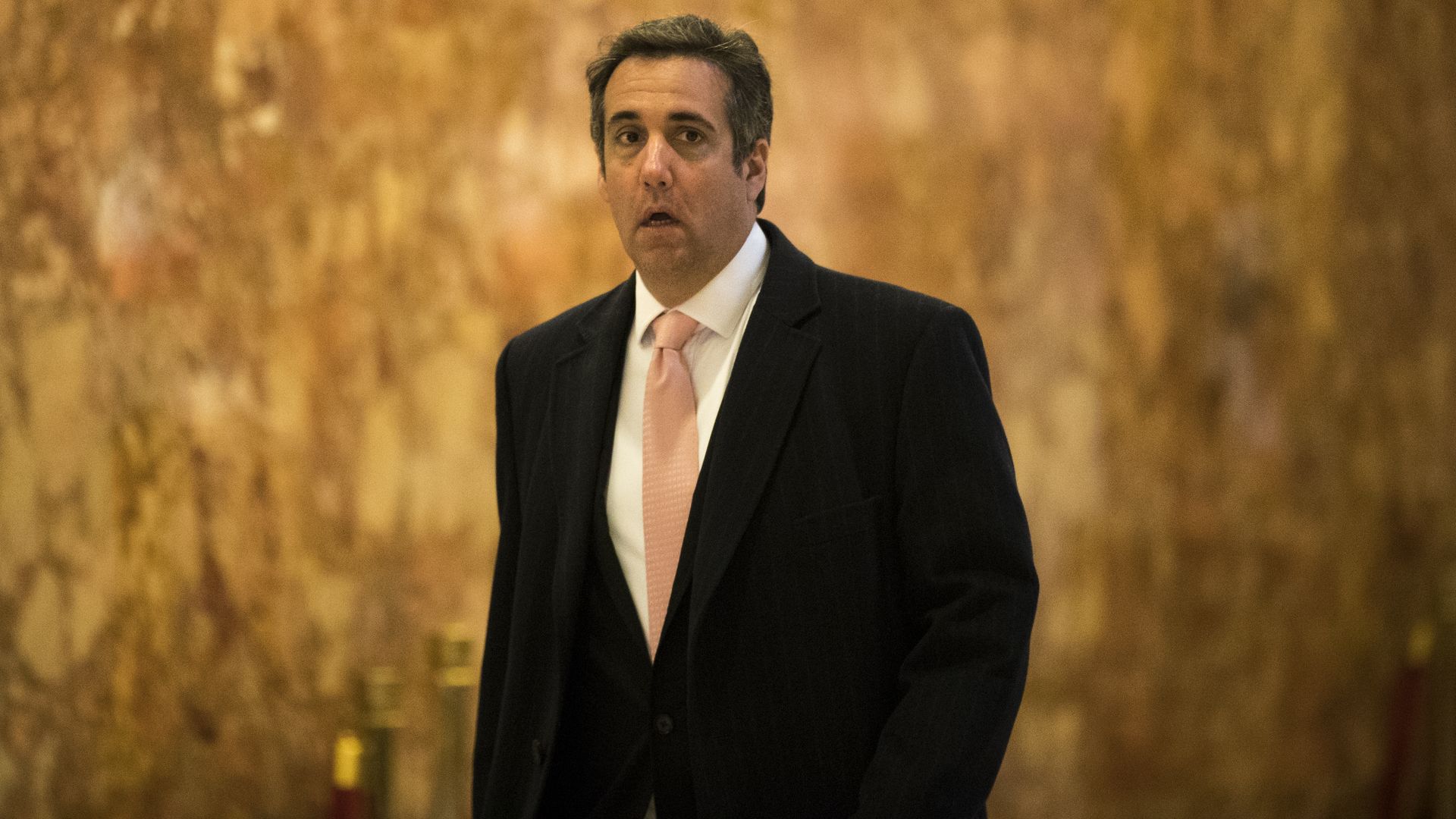 In a matter of days, the Michael Cohen-AT&T affair has disrupted one of the most sprawling influence operations in Washington.
Why it matters: The scandal over AT&T's payments to Trump attorney Cohen — which led the telecom to announce the retirement of its top lobbyist Friday — shakes up its war with Google and Facebook for regulatory wins and digital advertising dollars.
The big picture: D.C. lobbying circles are buzzing over the departure of Bob Quinn. In late 2016, he took over the company's famously-wired and influential Washington office, which spent $16.78 million on federal lobbying last year, and turned its fire squarely on Google and Facebook.
Throughout 2017, AT&T picked up major wins at the FCC. The agency repealed net neutrality rules — which banned ISPs from blocking, throttling and offering fast lanes for content — and lifted price caps on a multi-billion market for wholesale broadband in which AT&T is a big player.
AT&T upped the ante on its war against Big Tech this year.
What they're saying: The strategy isn't totally surprising coming from a company that's been highly regulated for decades. "I think AT&T for the most part, they have an Option A and an Option B. Their Option A is they don't want to be regulated," said a longtime Capitol Hill policy aide. "Their Option B is as long as they're going to be regulated, they want everyone else to be regulated, because they figure they can handle it better than anyone else."
The strategy Quinn spearheaded was aligned with AT&T's business ambitions. In court, it had argued that it needs to merge with Time Warner so that it can compete with Google, Facebook, Netflix and other major players of the internet economy.
The bottom line: The Cohen issue comes at a critical time for AT&T. Judge Richard L. Leon, who presided over the trial between AT&T and the DOJ, is expected to decide the fate of the company's merger in the next few weeks.
Go deeper