AT&T CEO admits hiring Michael Cohen was "a big mistake"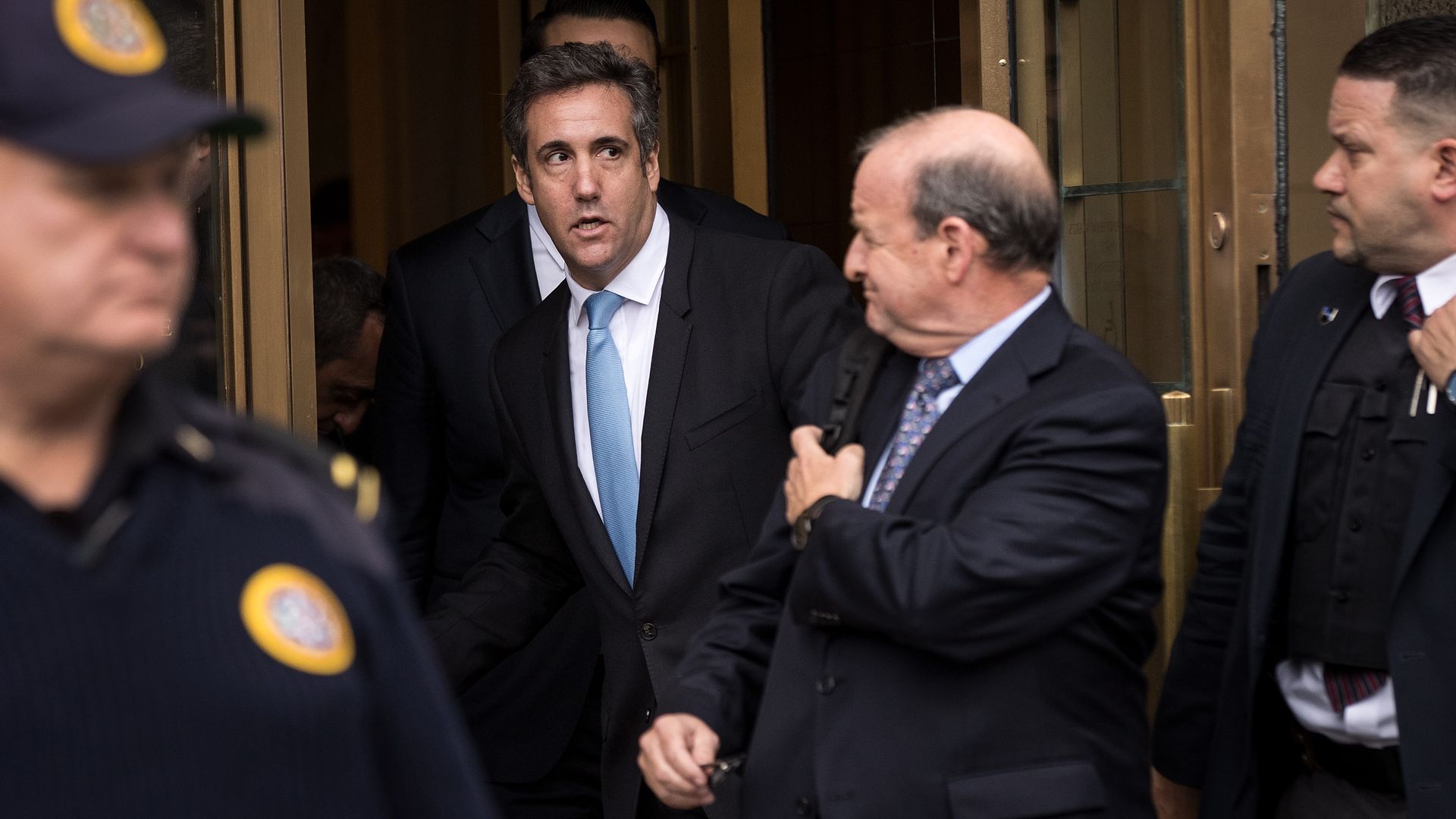 AT&T CEO Randall Stephenson said in an employee memo Friday morning that hiring President Trump's personal attorney, Michael Cohen, was "a big mistake."
The fallout: Stephenson also reportedly announced in the memo that Bob Quinn, AT&T's head lobbyist who oversees the Washington office that Stephenson said failed to properly vet Cohen, is retiring after less than two years in the role.
"To be clear, everything we did was done according to the law and entirely legitimate. But the fact is our past association with Cohen was a serious misjudgment."
— Stephenson wrote in the memo
The backdrop: AT&T confirmed Tuesday that it contracted a corporation tied to Cohen for insights on the new administration. In total it paid him $600,000, per the New York Times.
Timing: Last November, AT&T was sued by the Justice Department in an attempt to block its $85 billion acquisition of Time Warner. In a fact sheet on Cohen's role released Friday, AT&T said it had hired him with an eye towards understanding the administration's approach on "regulatory reform at the FCC, tax reform, and antitrust enforcement, specifically our Time Warner deal."
Go deeper: Corporate America paid Michael Cohen millions, left with nothing
Go deeper