New White House panel will dig into artificial intelligence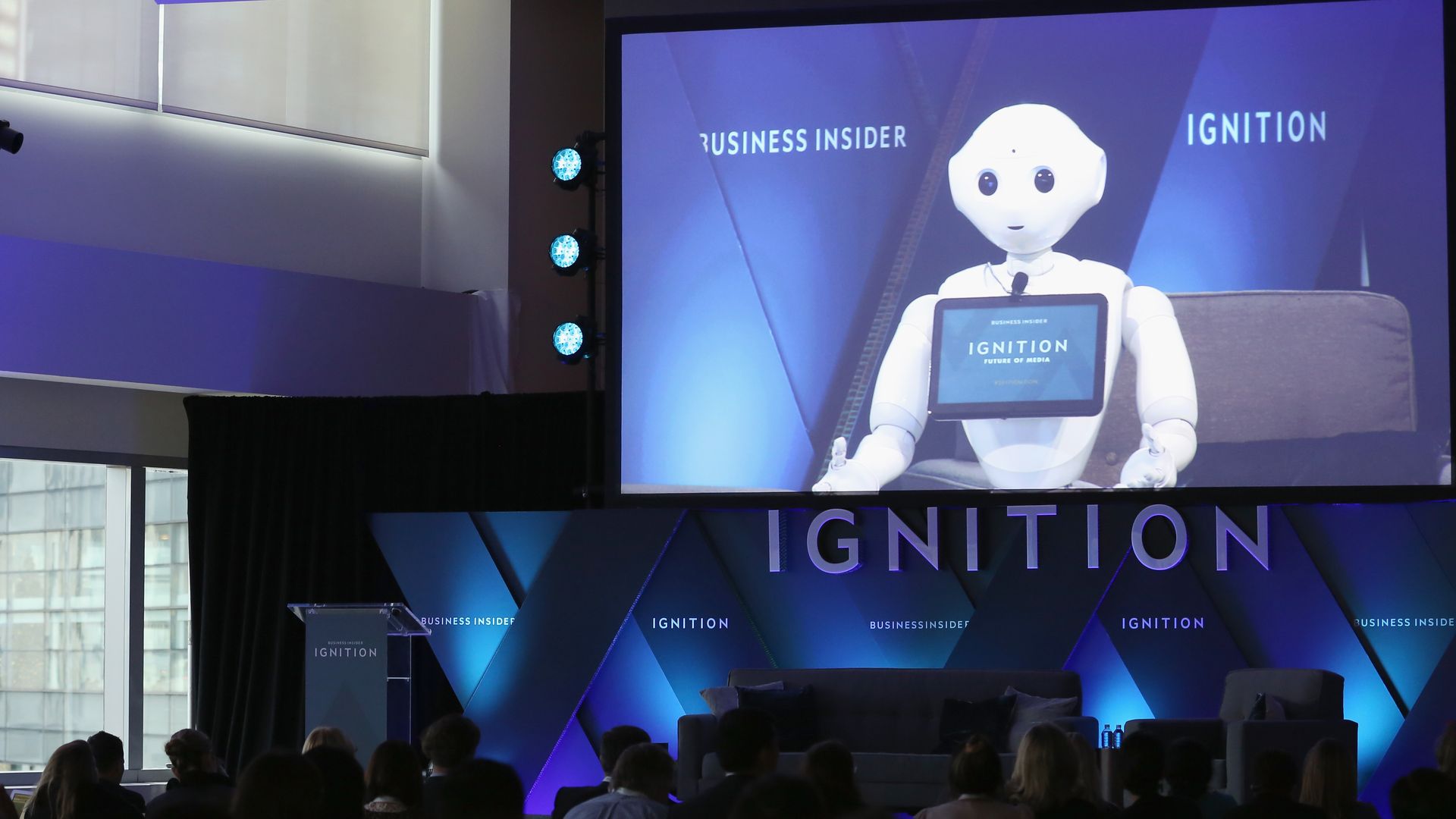 The White House said Thursday that it will establish a new committee bringing together officials from across the federal government to look at issues related to artificial intelligence.
Why it matters: Policymakers are taking early steps to wrap their heads around artificial intelligence. But Silicon Valley isn't waiting for them to catch up, debuting developments such as virtual assistants that can convincingly call a restaurant host to make a dinner reservation.
The details: The new Select Committee on Artificial Intelligence will include "the most senior R&D officials of the Federal Government" and offer guidance to the administration on research priorities, according to a White House fact sheet.
It will also "identify opportunities to leverage Federal data and computational resources to support our national AI R&D ecosystem," the White House said. The tech industry has been calling for access to more government data, which they think could be used to improve AI systems.
The development comes despite the fact that the White House hasn't staffed certain key positions, like U.S. CTO and presidential science adviser, that would normally work on these topics.
What's next: Officials will talk with industry representatives Thursday afternoon about issues like ethics in AI technologies and the potential for their rollout to disrupt the lives of American workers.
Yes, but: "[T]o a certain degree job displacement is inevitable. But we can't sit idle, hoping eventually the market will sort it out," Deputy Assistant to the President for Technology Policy Michael Kratsios is expected to say. "We must do what Americans have always done: adapt."
Go deeper