White House official mocked John McCain's cancer diagnosis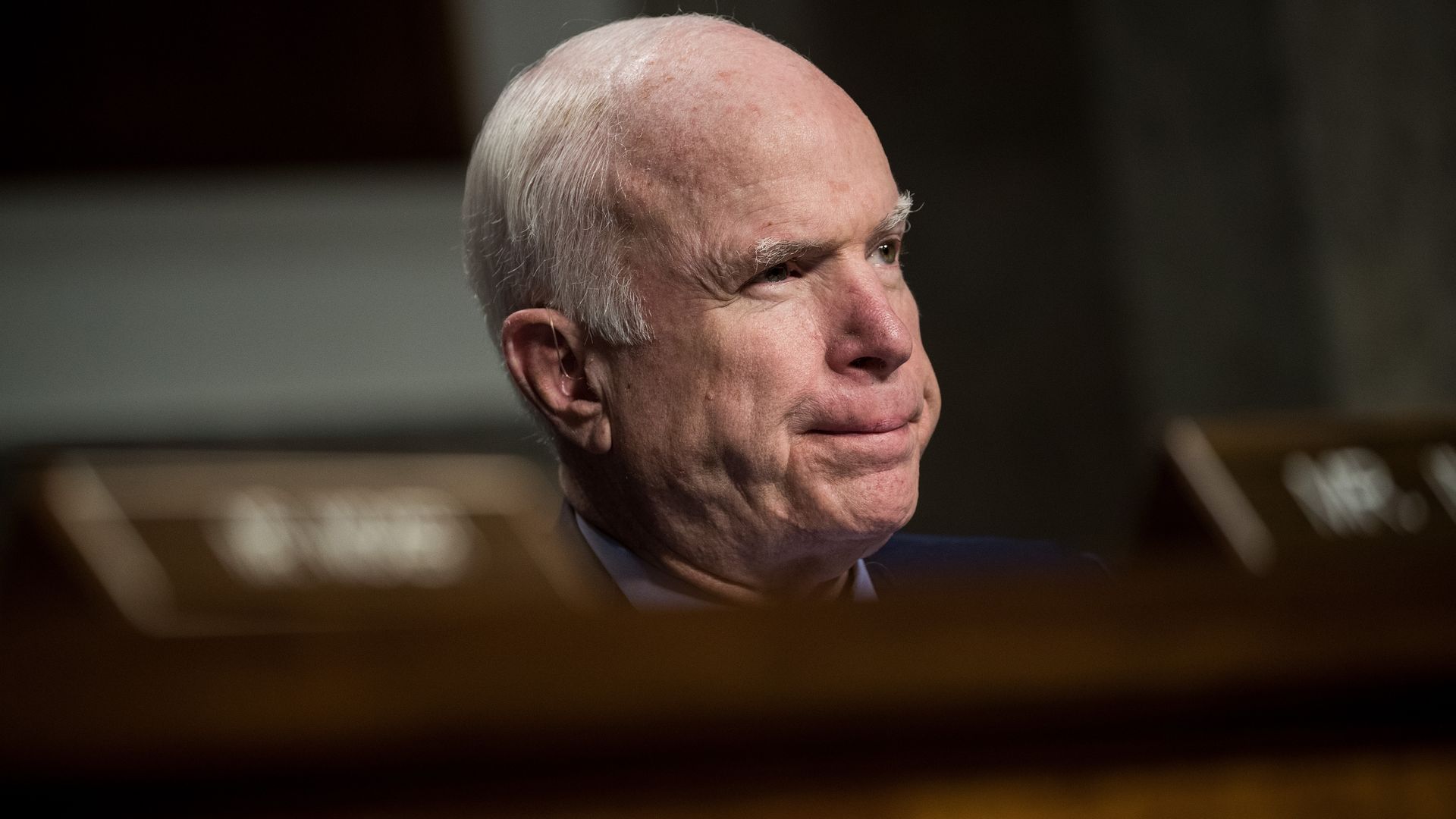 White House special assistant Kelly Sadler reportedly mocked Senator John McCain's brain cancer diagnosis during a meeting on Thursday led by deputy press secretary Raj Shah, after the Senator came out against CIA nominee Gina Haspel, according to The Hill's Jordan Fabian and Jonathan Easley.
Why it matters: This is a brutal leak from the White House communications team as Sadler said, "[i]t doesn't matter, he's dying anyway." The Hill reports that Sadler's comment "did not go over well with others at the meeting," but that "the conversation continued without addressing it." In a statement to the Hill, the White House responded to the claims saying, "[w]e respect Senator McCain's service to our nation and he and his family are in our prayers during this difficult time."
Sen. McCain's wife responded:
Go deeper