The threat of war between Israel and Iran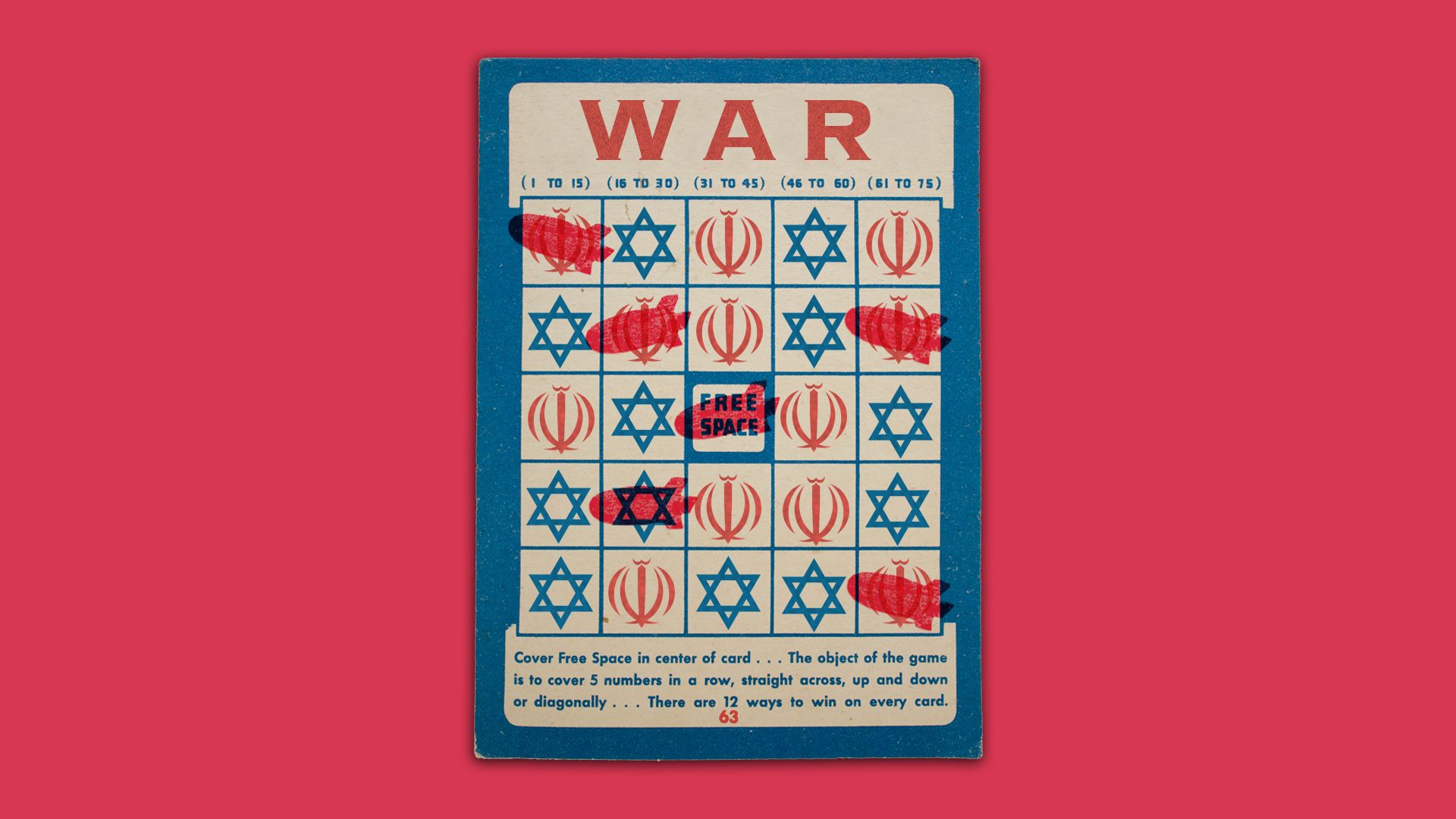 The conflict between Israel and Iran has entered new territory after Iran launched rockets at Israeli targets in the Golan Heights for the first time, and Israel responded by striking "nearly all" of Iran's military sites in Syria, according to the Israeli military.
What to watch: The longer the situation remains on the edge, the greater the likelihood something will come along to push it over.
The big picture, from Axios contributor Barak Ravid in Jerusalem:
"The Israeli-Iranian escalation is one of many crises that were created out of the Syria civil war."
"Iran and its proxies, who were instrumental in helping the Assad regime change the direction of the war, want to cash in on their investment. Iran wants to build a robust military presence in Syria, and open a front with Israel 1,000 miles from home."
"Israel, on the other hand, is adamant that it won't let that happen. As an Israeli official told me, 'Unlike in Lebanon, this time we are going to nip it in the bud.'"
The big question: Will this spiral into an all-out war?
Mara Karlin, a Brookings fellow and former deputy assistant secretary of defense, says: "I don't think either side wants a new war at the moment, but that doesn't mean they won't get one."
Karlin says Iran and Israel are in a "cat and mouse game to test each other's red lines," and "events of the last 24 hours have definitely pushed us to a different level on the escalation ladder."
Rachel Brandenburg, Director of the Middle East Security Initiative at the Atlantic Council, says the biggest concern is "the number of variables" that increase the risks of provocation and miscalculation.
Reasons to worry...
Both governments know the risk of all-out war, Brandenburg says, "but there are enough different actors that there's a lot of room for someone to say, 'let's go for it.'"
Because there are so many actors, Karlin says, it's unclear who the key decision-makers will be. It's also unclear who the arbitrator is, with neither the U.S. nor Russia playing that role.
External factors could also change the calculus, Karlin notes: "You could see folks decide, 'today's the day because tomorrow is going to be worse.'"
One x-factor: Trump's decision to withdraw from the Iran deal could either encourage Iran to play nice while it tries to isolate the U.S. and salvage the deal, or respond with further shows of force. If Iran decides to ramp up nuclear proliferation activities, that's a whole new equation for Israel — and for the U.S.
Go deeper