Go deeper: See the Russian-linked Facebook ads released by Congress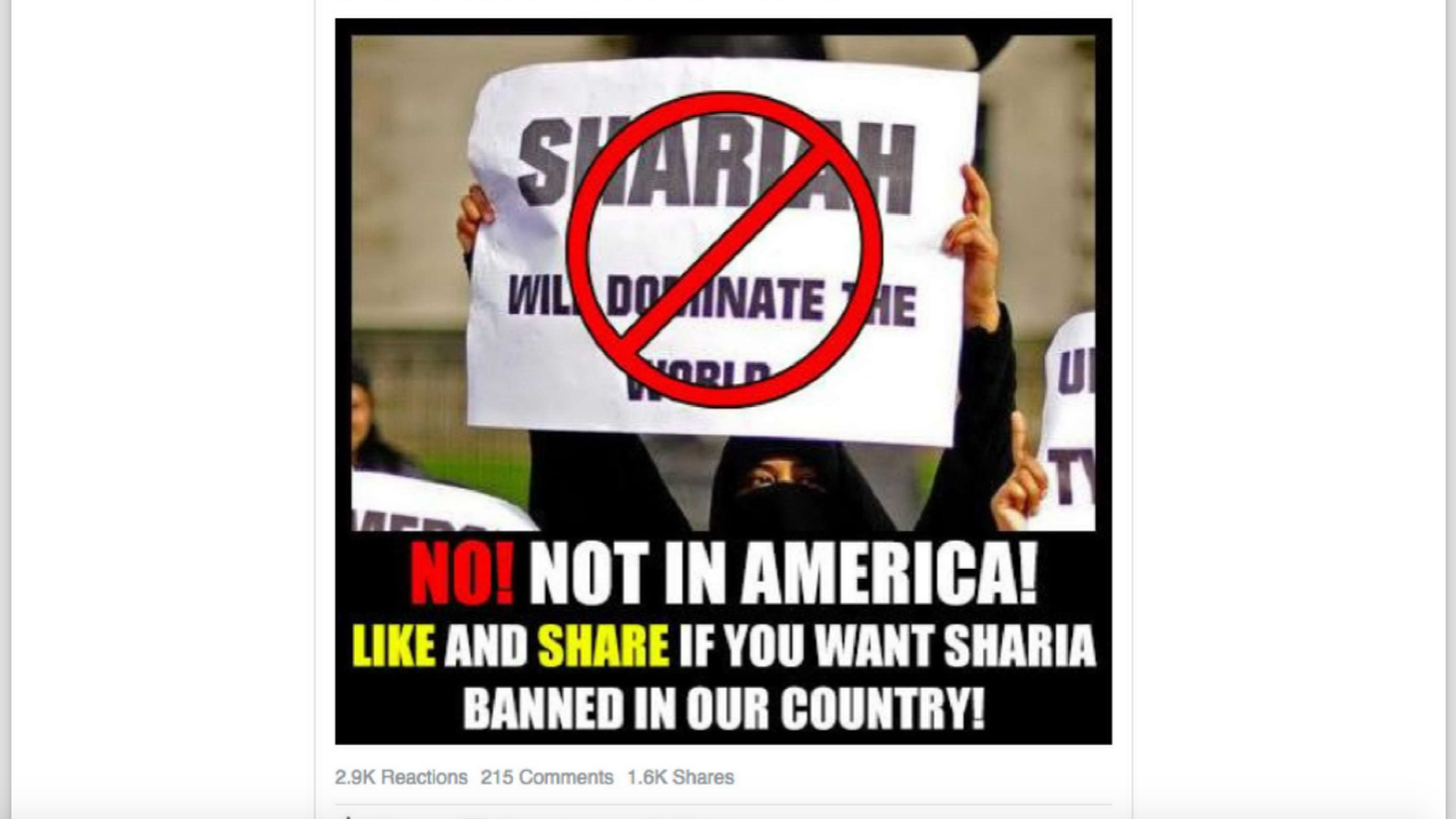 House lawmakers have released more than 3,000 Facebook ads published from 2015 to late 2017 by Russia-based Internet Research Agency, which were used to sow division across the U.S. through the 2016 presidential election, that appeared on Facebook and Instagram feeds with political and racially-charged messages.
Why it matters: We have heard of the planted messages to unsuspecting Americans, but have not seen the breadth until now.
Anti-Hillary: One of the many ads used throughout 2016 to hurt Hillary Clinton's campaign is seen below on a page called "Being Patriotic."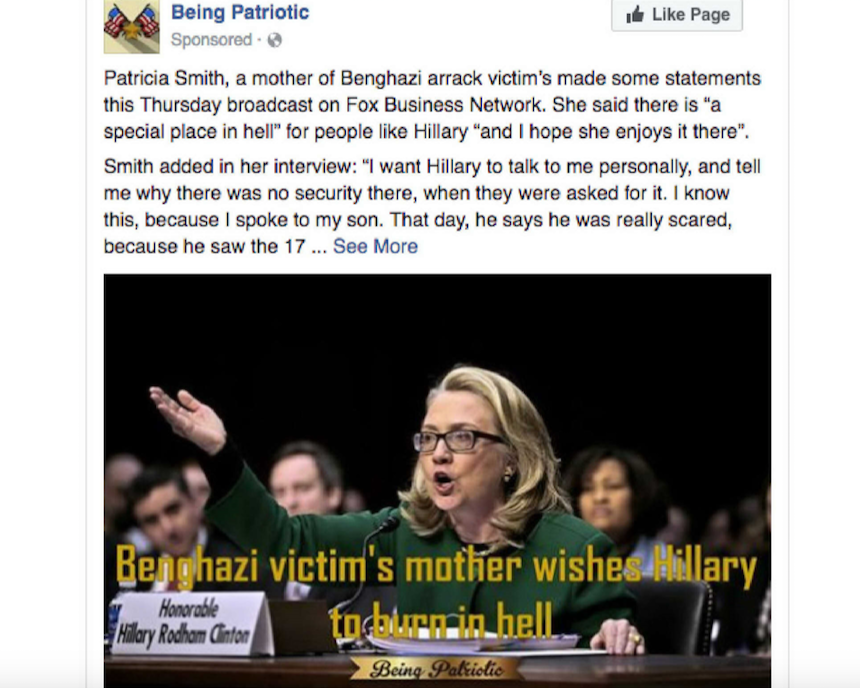 The African-American target: An account by the name of "mericanfury" is one of the numerous Russian propaganda ads on Instagram targeting African-Americans about an anti-Beyoncé rally, a viral stunt reportedly attended by two people. It's in response to Beyoncé's tribute to the Black Panthers during her Super Bowl halftime show performance in 2016.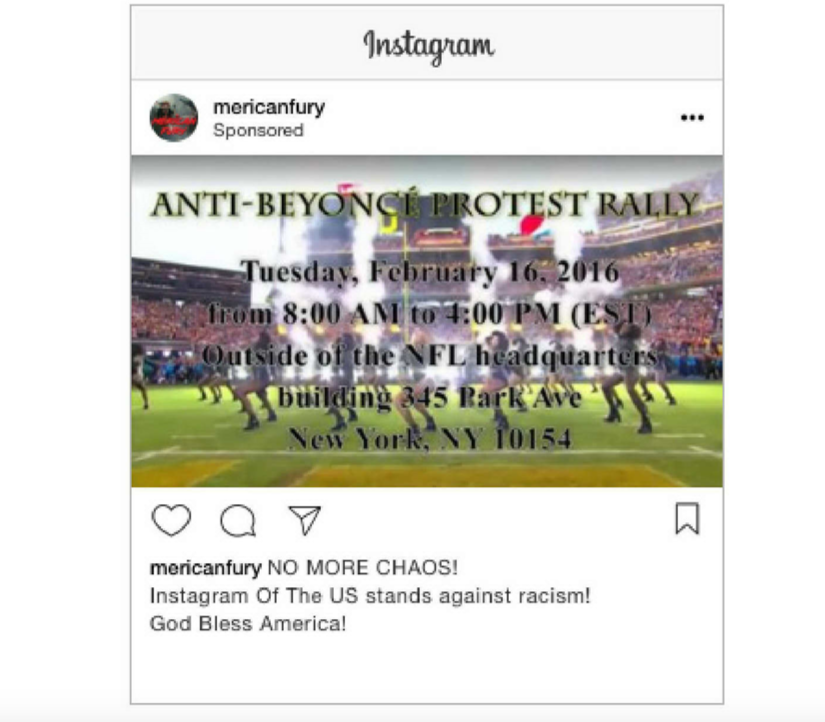 The border protection post: This Facebook page titled "Secured Borders" capitalized on then-candidate Trump's anti-immigration message to its more than 130,000 followers.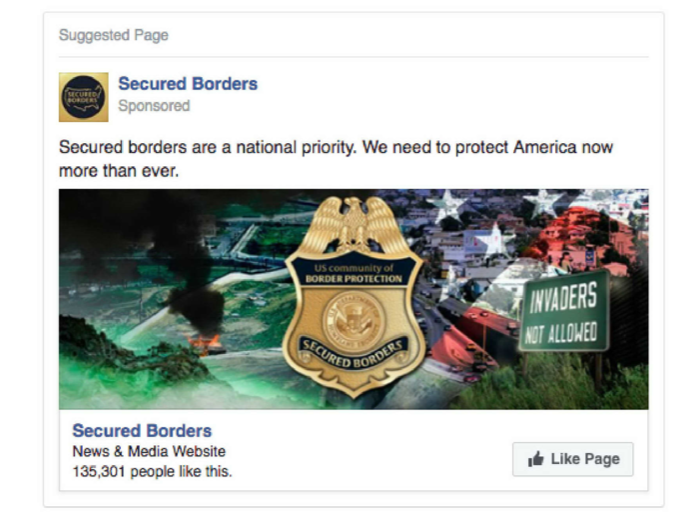 The anti-Obama ad: An ad about then-President Barack Obama foreign policy decisions abroad and highlights a "lack of money for for veterans' healthcare and housing."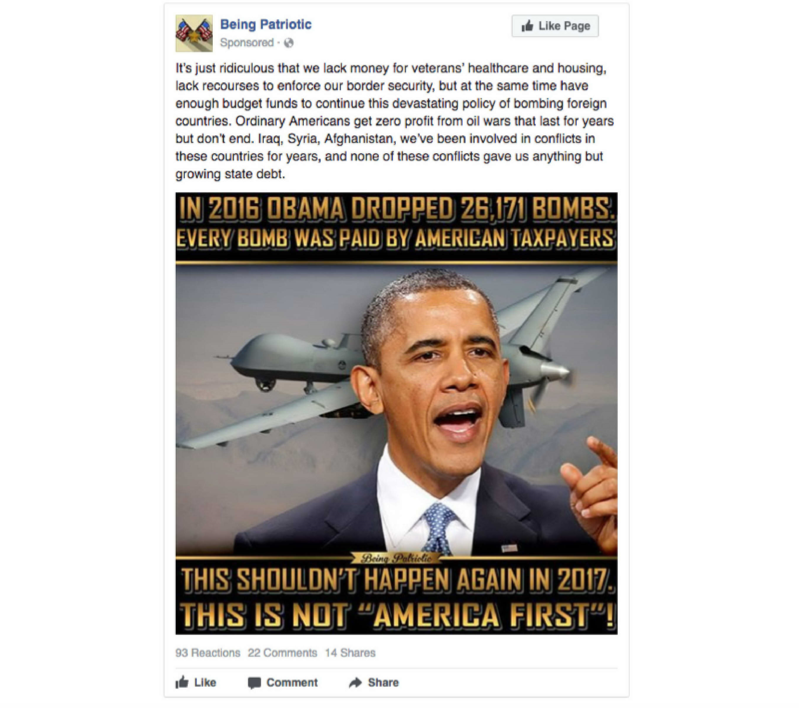 The religious post: A "Stop A.I." ad was directly used to stoke division and fears amid anti-muslim and refugee sentiments throughout the 2016 election season suggesting America "should ban Sharia on [the] federal level."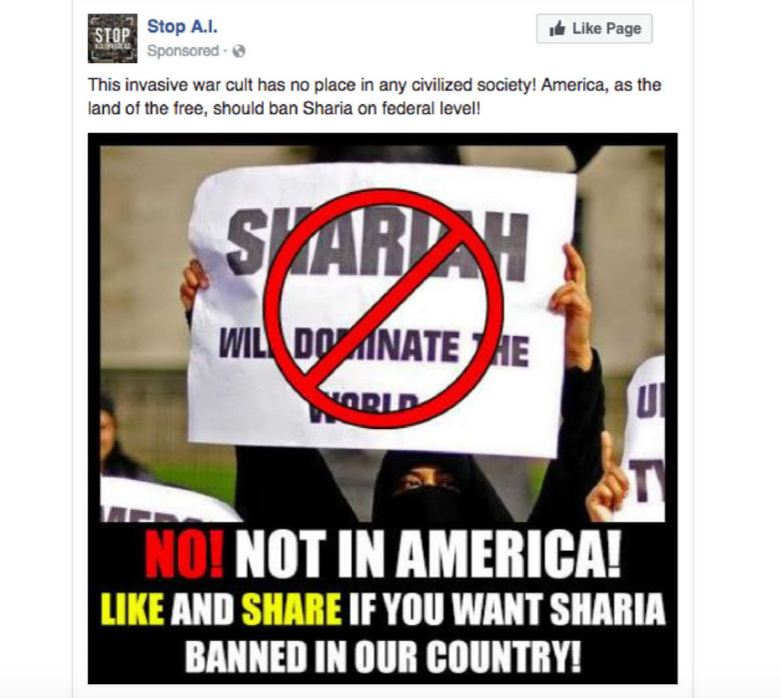 Go deeper