Georgina Chapman gives first interview on ex-husband Harvey Weinstein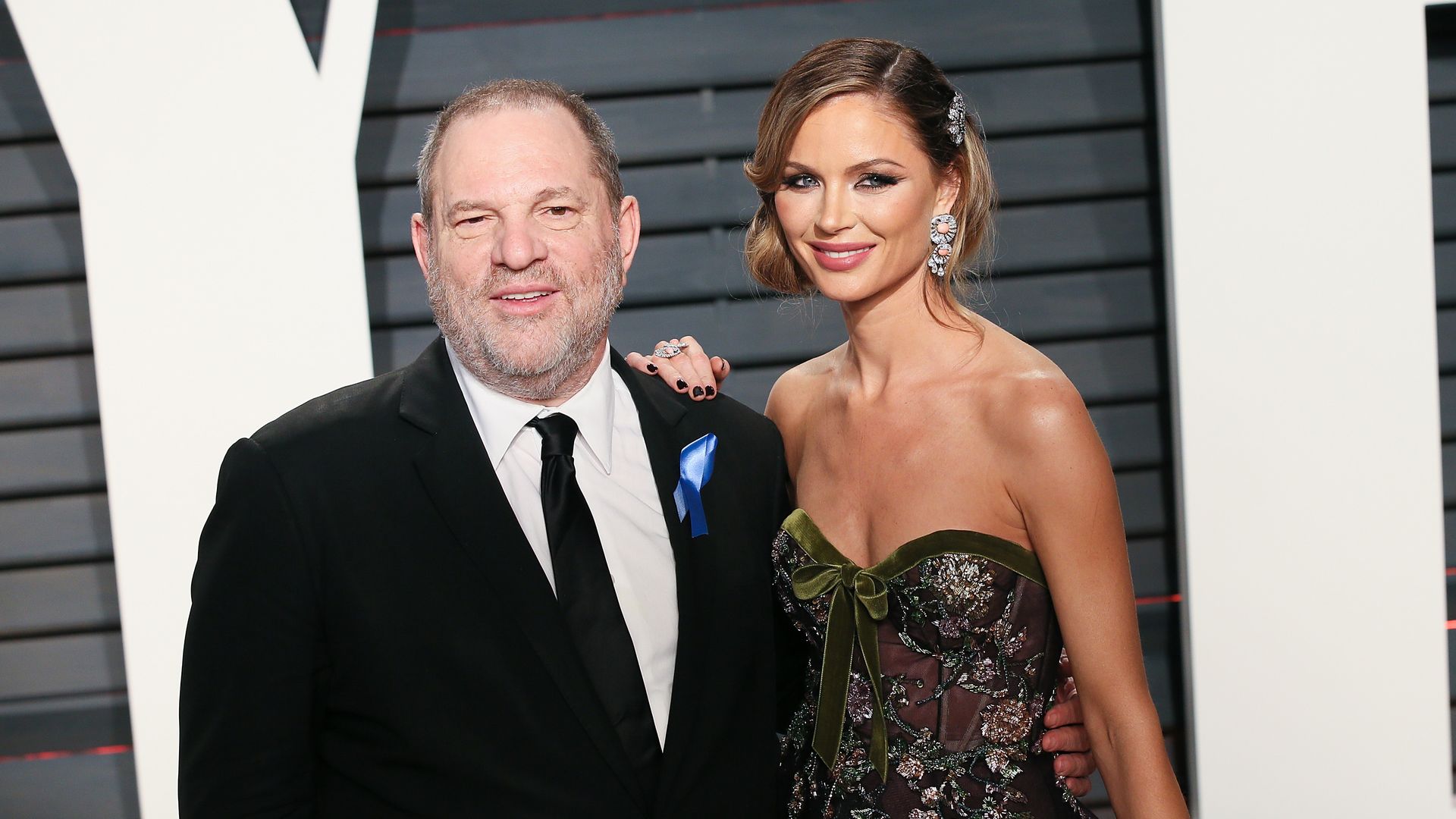 Fashion designer Georgina Chapman has broken her silence about the scandal involving her disgraced ex-husband Harvey Weinstein, telling Vogue's Jonathan van Meter that she was "humiliated and so broken" to learn about the allegations of sexual assault, claiming that she "never" knew of Weinstein's alleged behavior.
"That's what makes this so incredibly painful: I had what I thought was a very happy marriage. I loved my life."
— Chapman in profile for Vogue's June issue.
Reporter's note: At one point during the interview, Meter said Chapman cried "so hard she has to take a moment." Meter added: "It is almost unbearable to witness this broken person in front of me."
The backdrop: Chapman announced last October she's leaving Weinstein after 11 years of marriage in the wake of the sexual misconduct allegations. She shares two children with Weinstein — ages 7 and 5.
What they're saying: Vogue's Anna Wintour defended Chapman in her June editor's letter:
"I am firmly convinced that Georgina had no idea about her husband's behavior; blaming her for any of it, as too many have in our gladiatorial digital age, is wrong. I believe that one should not hold a person responsible for the actions of his or her partner. What Georgina should be receiving is our compassion and understanding."
Go deeper with Georgina Chapman's Vogue magazine interview
Go deeper