Donald Trump Jr. plans big midterm role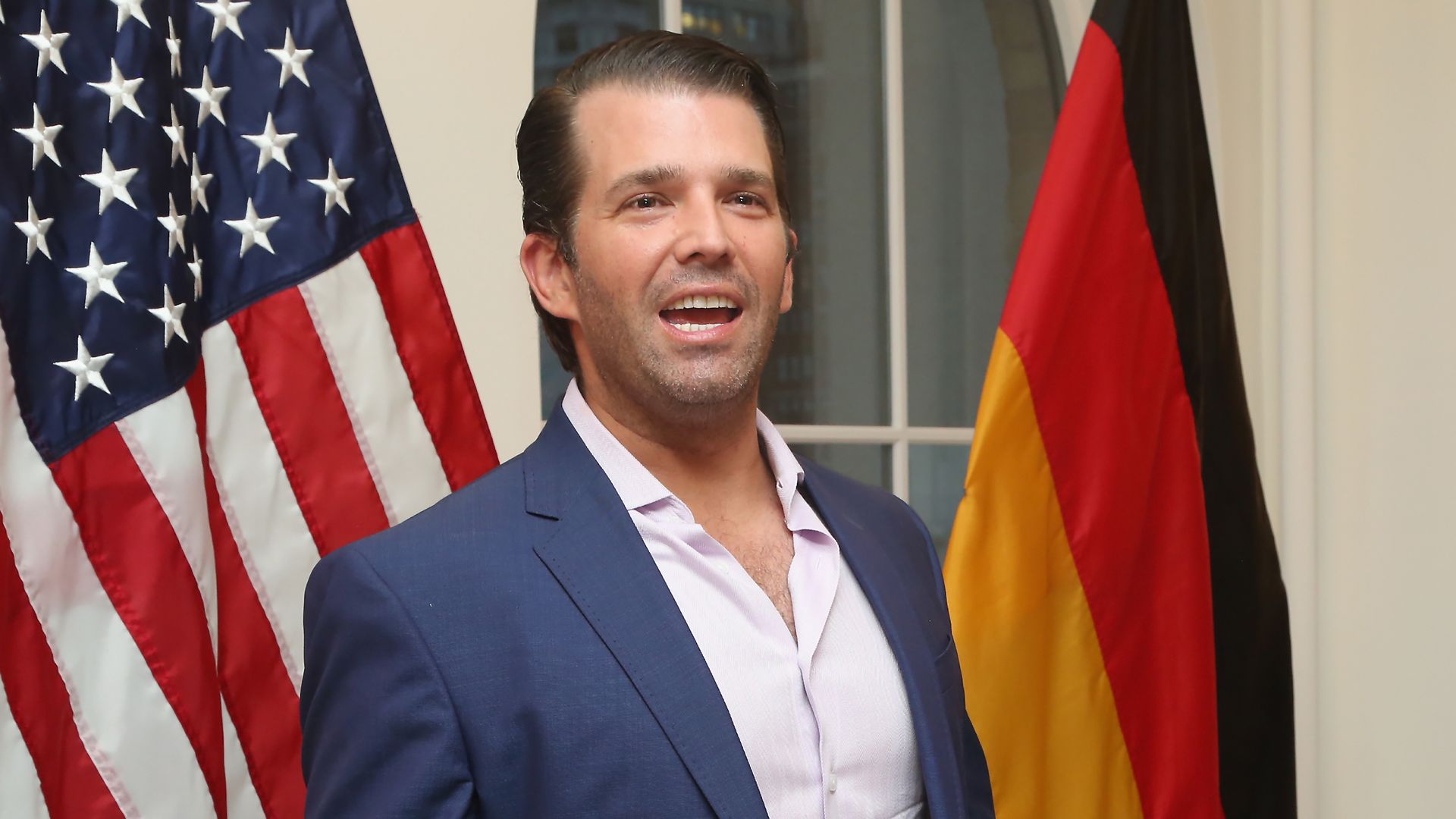 Donald Trump Jr. is preparing to dive into the 2018 midterm elections.
What's next: He wants to use his influence within the Republican base to "expand our majority in the Senate and protect our majority in the House," said a source close to the president's son. Expect Don Jr. to be raising money for Republican candidates and staging rallies.
Behind the scenes: Immediately after the race was called in the West Virginia Senate primary on Tuesday, Don Jr. spoke to Patrick Morrisey to congratulate him on his victory.
People briefed on the call said Don Jr. offered to come down and campaign with Morrisey to defeat Democratic Sen. Joe Manchin.
Don Jr.'s first trip to West Virginia is expected to be scheduled fairly soon.
Don Jr.'s priority states for midterm Senate races: West Virginia, Missouri, Montana and Indiana.
Between the lines: Those are all states where President Trump has solid approval ratings. A source close to Don Jr. said he believes his brand of "MAGA conservatism" — pro-gun, anti-media, anti-establishment — could make a difference in turning out the base in these states. 
Staffing up: Don Jr. has recently brought on Andy Surabian to provide communications and political advice and support. Surabian ran the war room on the Trump campaign, and worked in the White House for Steve Bannon. Surabian parted ways with Bannon in January following the release of Michael Wolff's "Fire and Fury," which included passages that attacked Don Jr. 
Go deeper