Democrats go vague on health care ahead of midterms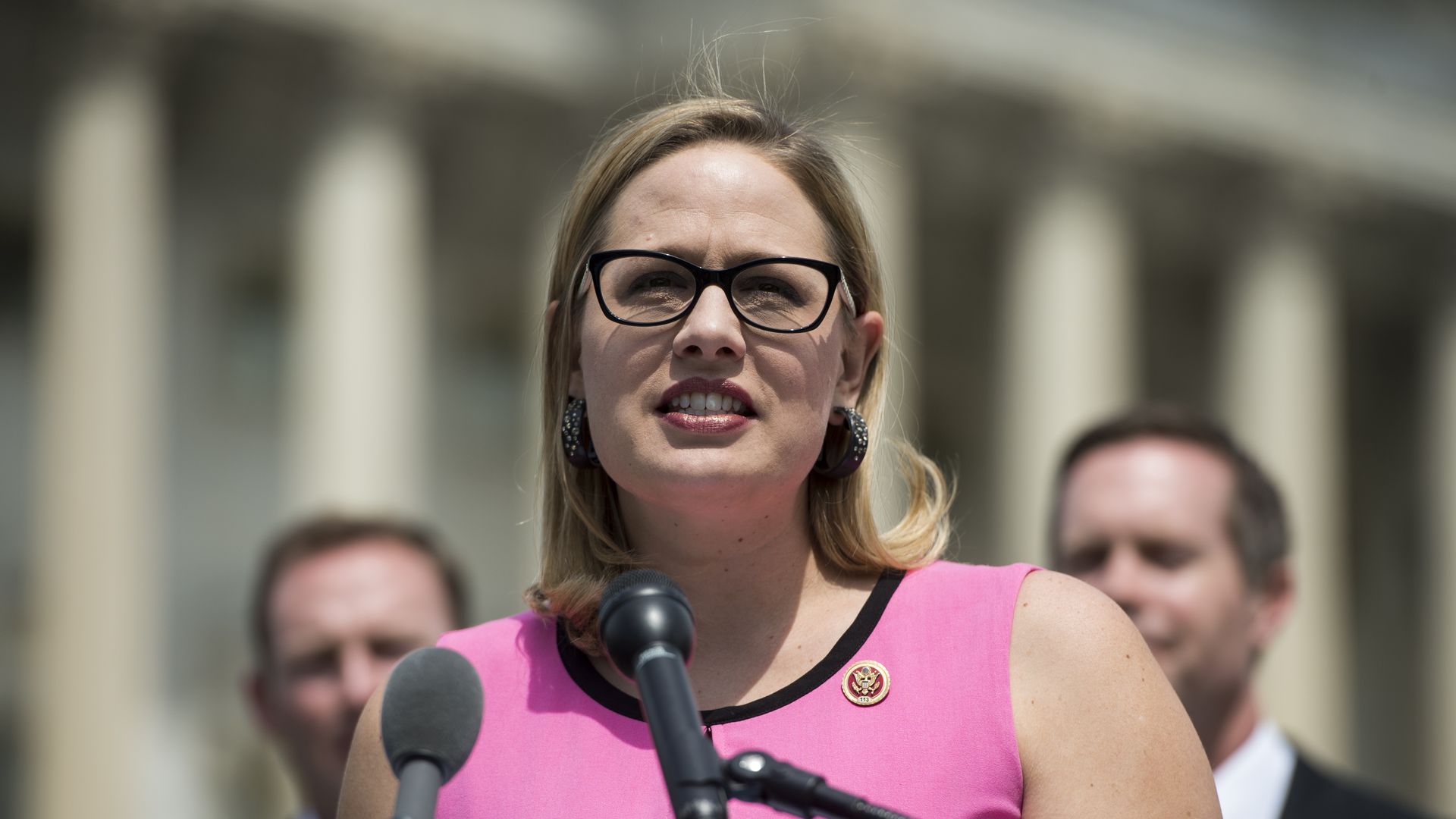 Here's Arizona Democratic Senate candidate Kyrsten Sinema with an example of how Democrats will be talking about health care in the midterms: vaguely.
Her language: In an ad released yesterday, she talked about the need for "affordable" health care with the "lowest cost prescriptions." She also says she wants to "fix what's broken in the system, not go back to when Arizonans had no say about their health coverage."
Between the lines: You can reasonably read "fix what's broken" and "not go back" as an anti-repeal message. Beyond that, it doesn't offer much of a road map. The real test is whether she and other Democrats will get more specific when they have Republican opponents.
Yes, but: Sinema is a moderate Democrat in a red state. Some more progressive Democratic candidates are, in fact, embracing specific proposals like a Medicare buy-in.
Go deeper