Americans support North Korea talks, but doubt its leaders are serious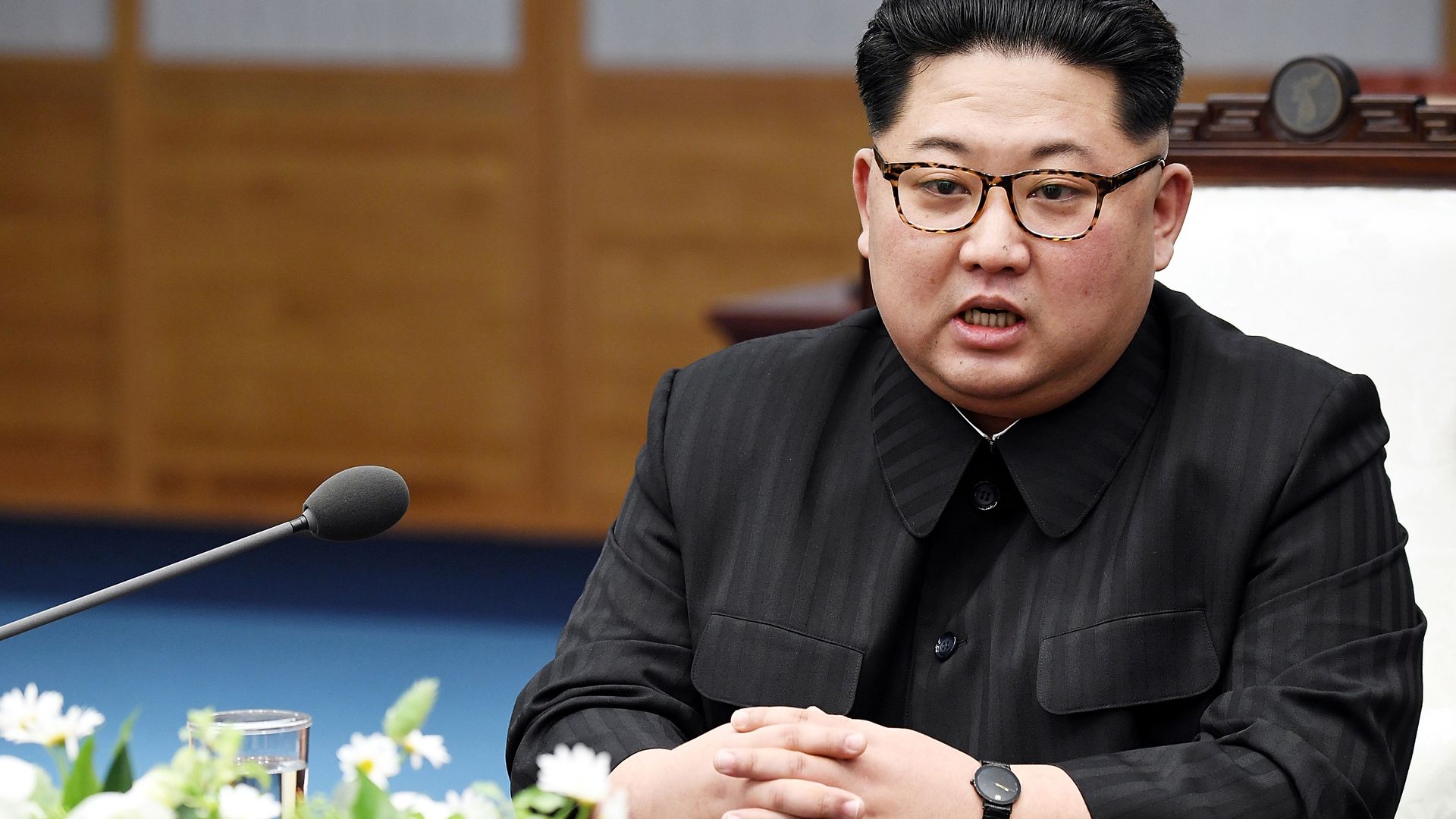 A majority of Americans are supportive of talks between North Korea and the U.S. over the regime's nuclear program, but almost half don't think Kim Jong-un and other North Korean leaders are serious "about addressing international concerns," a new Pew Research survey shows.
The big picture: Americans are more supportive of talks with North Korea than they were of talks with Iran before the nuclear deal was reached, Pew reveals. In March 2015, 49% of the public approved of negotiating with Iran, compared to 71% who approve of negotiations with North Korea.
Yes, but: The public is also more aware of negotiations between North Korea and the U.S. than they were about talks with Iran. Slightly under half of Americans say they've heard "a lot" about talks with the regime, compared to 27% that heard a lot about the Iran deal.
The kicker: About one third of Americans believe the U.S. "plays a less important and powerful role as a world leader today than it did 10 years ago."
Go deeper