Updated May 9, 2018 -

World
Backing out of the Iran deal hurts Trump's South Asia strategy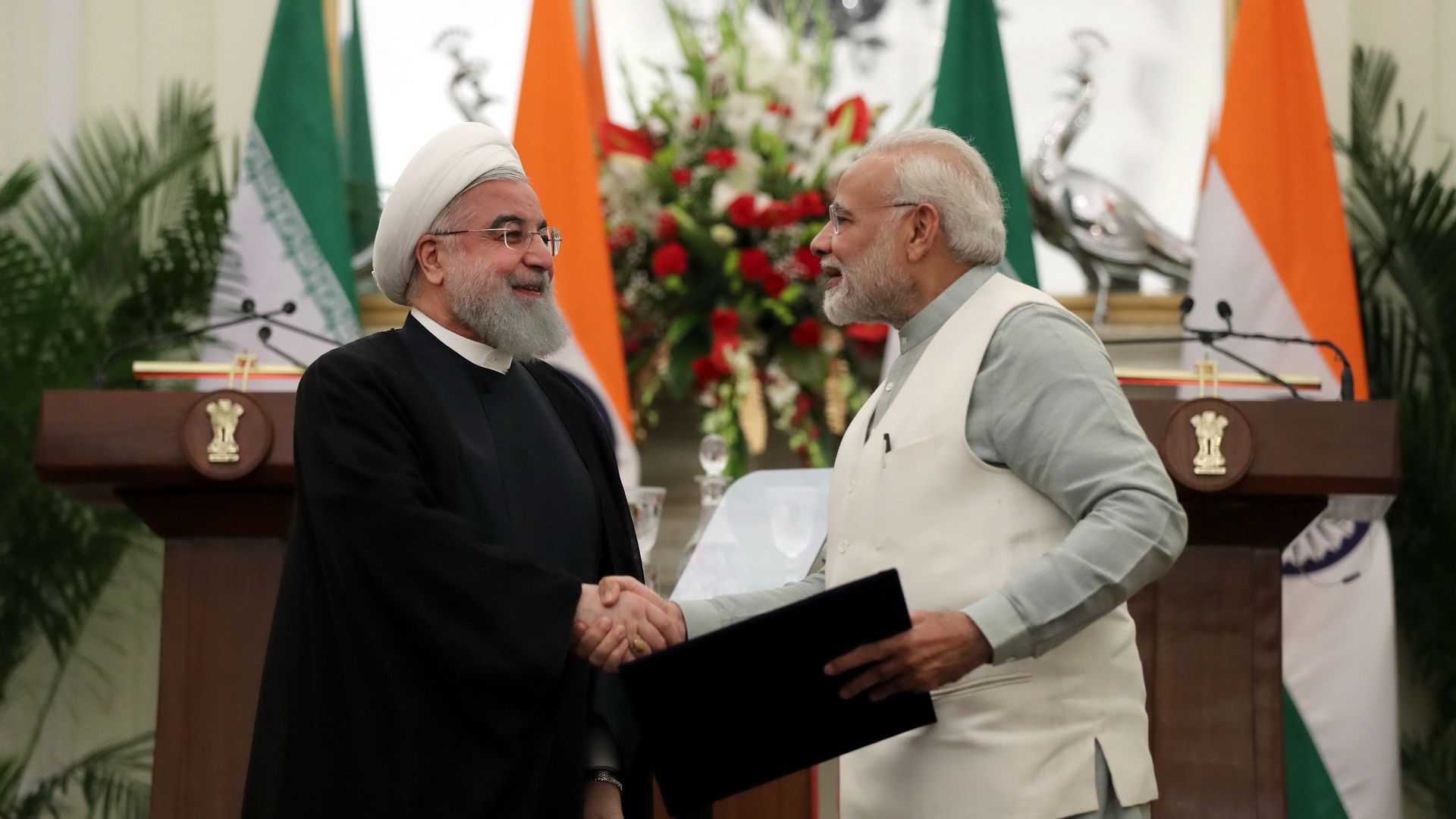 President Trump's decision to withdraw from the nuclear deal with Iran doesn't only deliver a blow to the global nonproliferation regime and stability in the Middle East. It also poses major risks for Washington's South Asia strategy.
Why it matters: The administration's objectives in South Asia include strengthening ties with India and weakening the Taliban in Afghanistan. Scuttling the Iran deal could undercut both goals.
Reimposing sanctions on Iran will complicate New Delhi's ability to do business with Tehran, India's third biggest oil supplier in 2017 and an increasingly important economic partner. If India becomes reluctant to invest in Iran, Tehran could seek deeper economic partnership with Pakistan and even consider joining the China-Pakistan Economic Corridor, a project opposed by New Delhi that deepens Beijing's influence in South Asia. This could all generate tensions in a U.S.–India relationship that has grown rapidly in recent years.
Meanwhile, Tehran could retaliate against Trump's move by ramping up military support to the Taliban in Afghanistan. U.S. officials believe Tehran is already providing small arms to the Taliban, and Afghan authorities claim Iran is already training Taliban units. Increased Iranian support to the Taliban would deepen America's already-formidable challenges in Afghanistan.
The bottom line: The United States' withdrawal from the Iran deal could have far-reaching and deleterious consequences for its interests across the broader region.
Michael Kugelman is deputy director and senior associate for South Asia at the Wilson Center.
Go deeper