Trump rules out DMZ for North Korea summit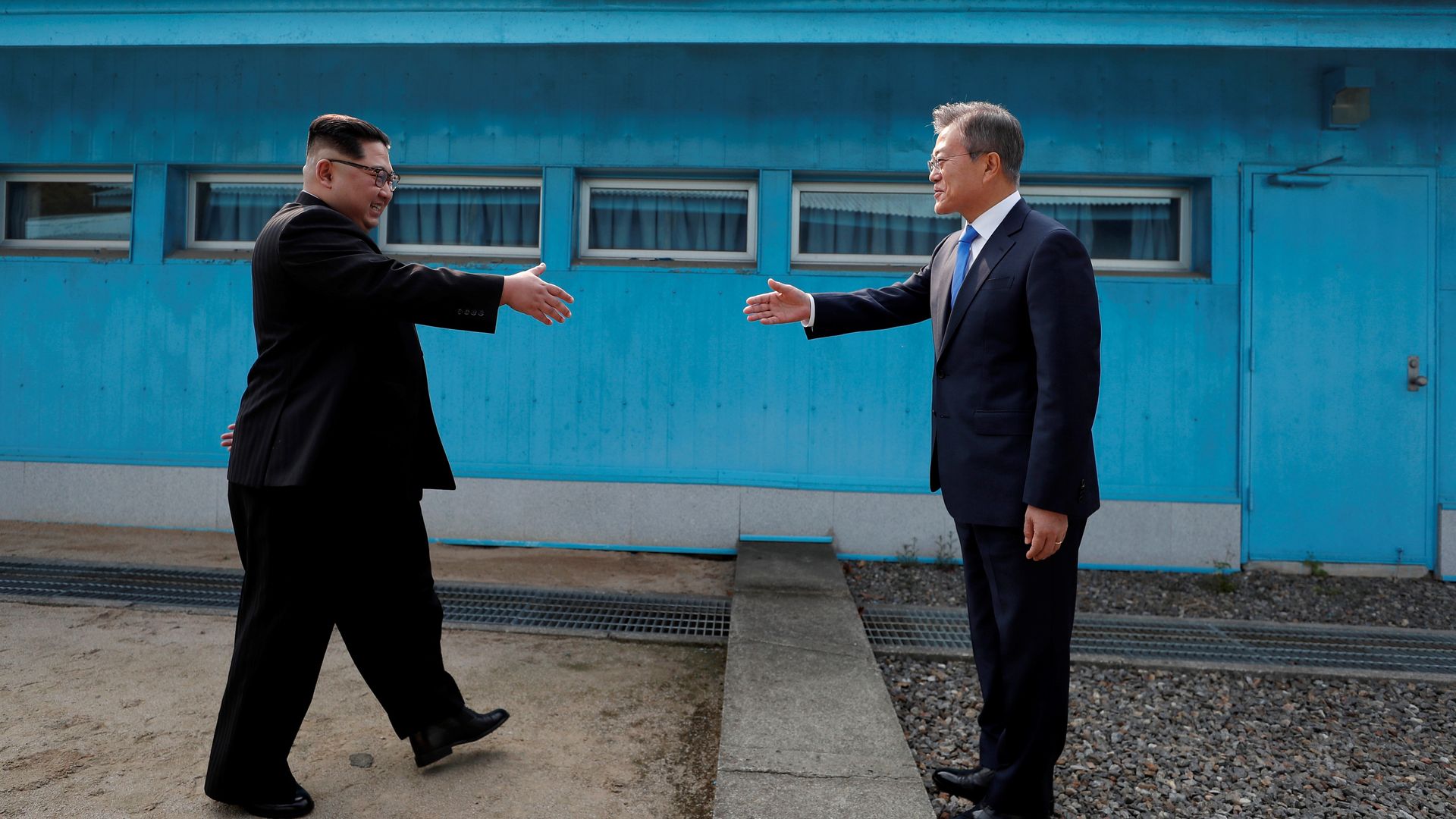 After previously saying he'd like to hold his summit with Kim Jong-un at the border between North and South Korea, President Trump said today that the location will be announced soon — and it isn't the DMZ.
Smart take: That leaves Singapore as the odds-on favorite. The Washington Post's David Nakamura explains why: "Trump mentioned it publicly last week along with DMZ, and ruled out DMZ today. Singapore has diplomatic relations with North Korea and a DPRK embassy there. Singapore regularly facilitates 'third country' diplomacy in Asia."
Go deeper