Jim Renacci wins Ohio Republican Senate primary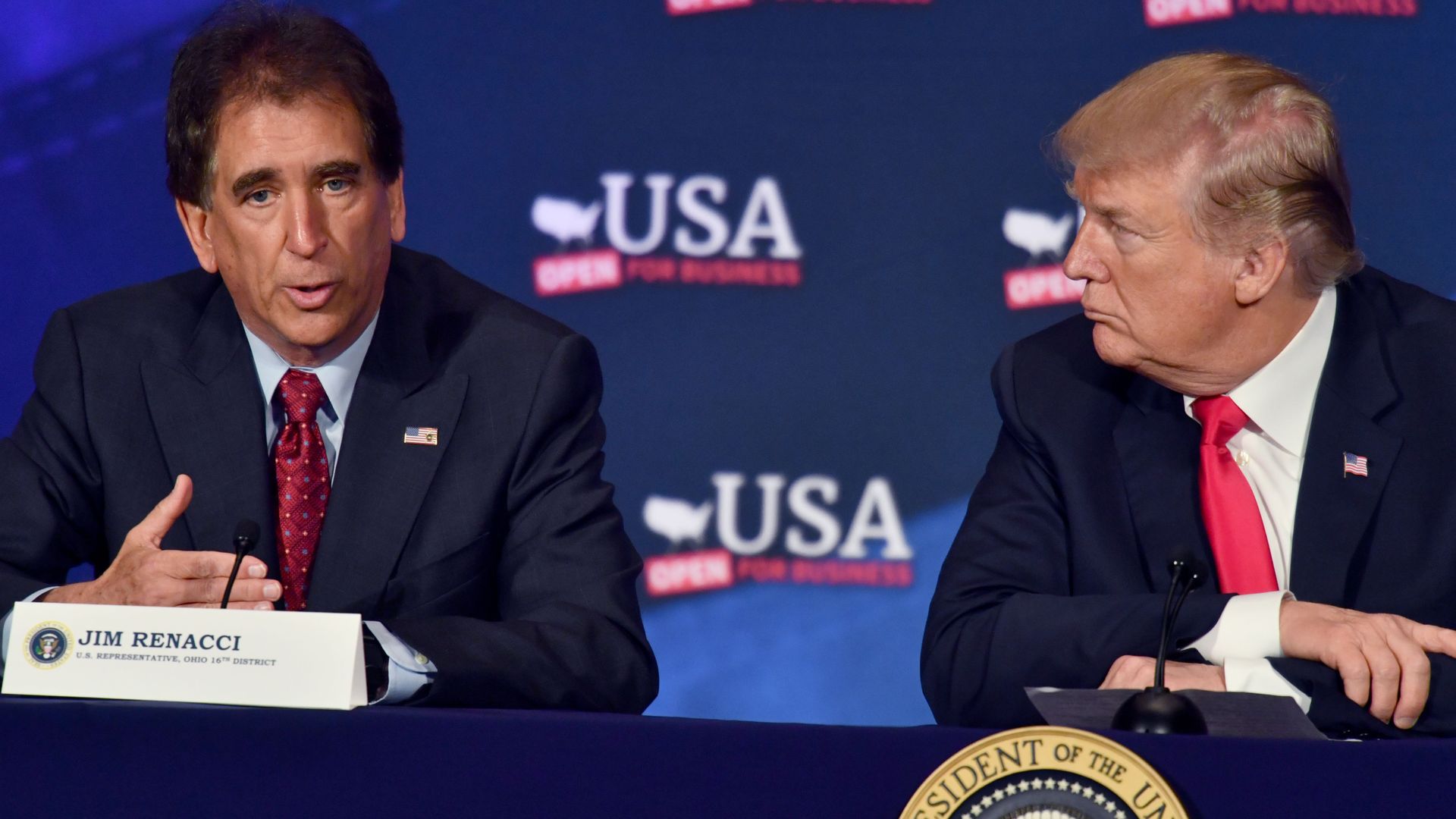 Rep. Jim Renacci, endorsed by Trump, has won the Ohio Republican Senate primary, per the NYT. He will challenge incumbent Democratic Senator Sherrod Brown in the fall.
Ohio Attorney General Mike DeWine has won the Republican primary for governor, and Richard Cordray, former head of President Obama's Consumer Financial Protection Bureau, took the Democratic primary, the AP projects.
President Trump has already attacked Brown over immigration, and he isn't the most vulnerable red-state Democrat. Per Axios' Alexi McCammond, "we can expect Trump to go all-in on campaigning for Renacci, and expect more Trump-forward, anti-Brown ads from the NRSC."
Go deeper