The next round of the net neutrality fight kicked off today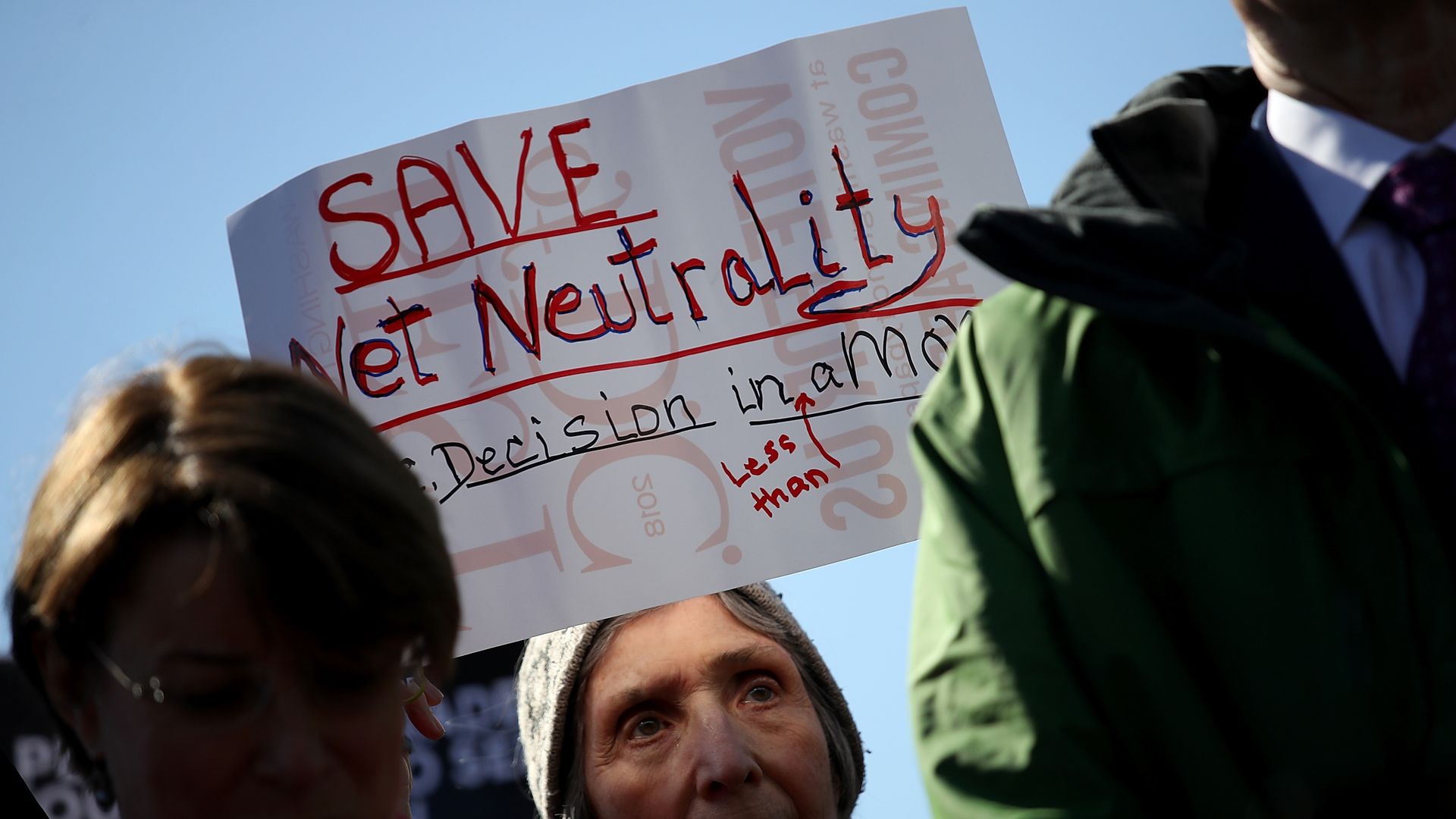 A group led by Senate Democrats have filed a petition Wednesday that will force the body to vote on a resolution rolling back the Republican Federal Communications Commission's repeal of net neutrality rules.
Why it matters: It brings the net neutrality issue back to the fore during a midterm election year, and Democrats hope that will resonate with younger voters.
"By passing my CRA resolution, we restore the rules that ensure Americans aren't subject to higher prices, slower internet traffic, and even blocked websites because the big internet service providers want to bloat their profits. This upcoming Senate vote will be our opportunity to save net neutrality and deliver the digital future that Americans deserve."
— Sen. Ed Markey (D-Mass.)
How it works:
Once the petition is filed, it allows the Senate to vote to debate the measure.
After 10 hours of debate, it would come to a vote and, if it passes with a simple majority, head to the House of Representatives.
A Democratic congressional source noted a vote on the measure could come as soon as next week, though the deadline for a vote is June 12.
The math: The measure has 50 supporters, including Republican Susan Collins and every Senate Democrat — leaving it one vote short of passage.
But, but, but: With 50 votes, the resolution has the support it needs to pass the Senate should John McCain be absent, as has been the case during much of his cancer treatment.
Tech firms that support net neutrality rules — banning internet providers from engaging in blocking, throttling and paid prioritization — will add messages about the issue to their websites starting Wednesday. Participating sites include Etsy and Tumblr. (There have been several events like this over the last year with limited impact.)
Yes, but: The Senate was always the easy part. The measure has a much harder road in the House — and could still be vetoed by President Trump.
Go deeper