Gina Haspel says she'll refuse "immoral" orders from Trump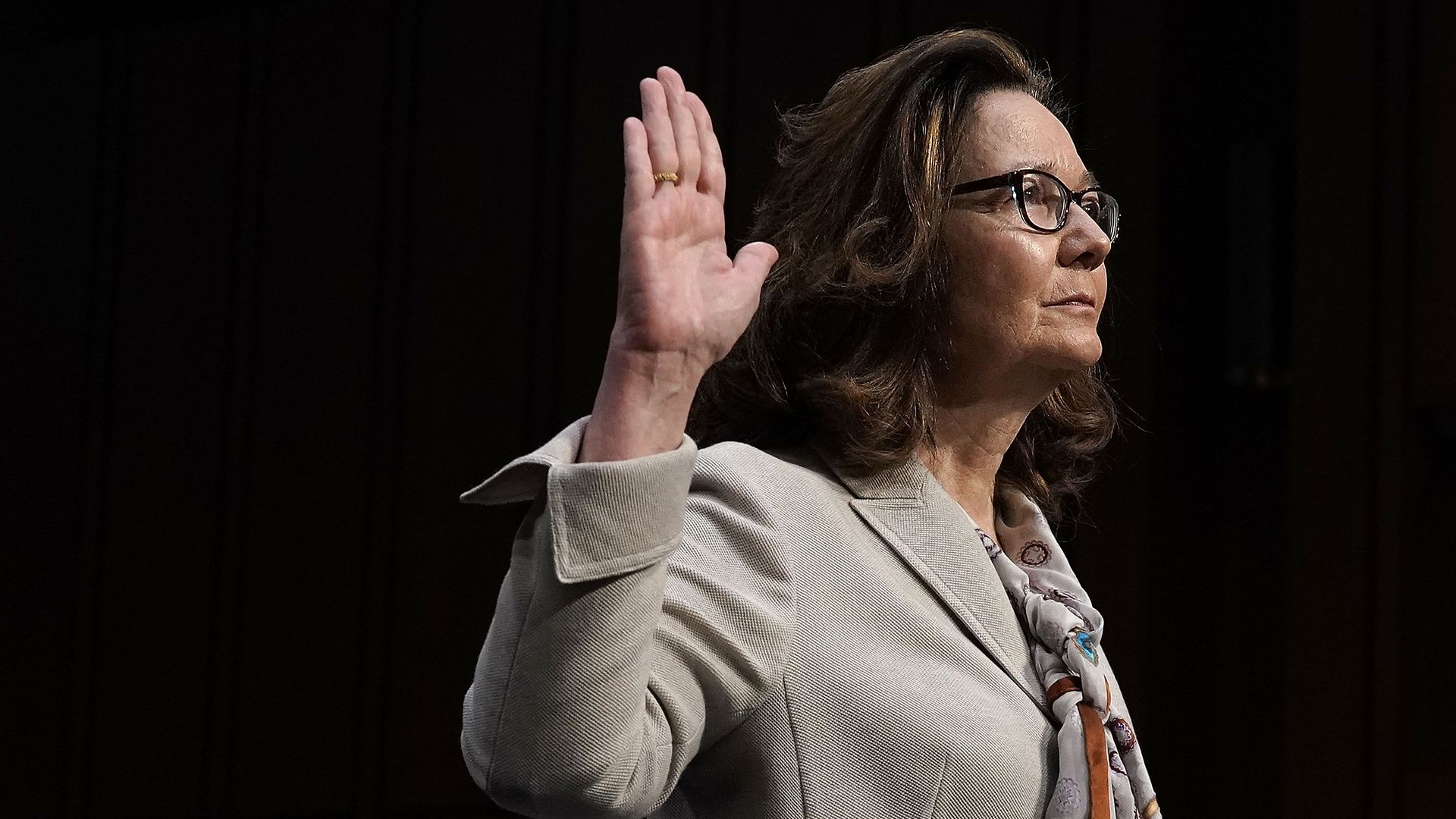 President Trump's CIA nominee Gina Haspel, whose highly anticipated confirmation hearing began Wednesday, said that, if confirmed, she will not follow any orders from her superiors that she believes to be immoral, "even if it was technically legal."
Why it matters: This is a primary concern for the Senate Intelligence Committee, given Haspel's record on the agency's prior use of torture . Haspel told the senators: "I support the higher moral standard... I would never, ever, take CIA back to the interrogation program."
Regarding her involvement in the destruction of interrogation tapes: "There was a great deal of concern about the security risks to CIA officers who were depicted on the tapes... Our lawyers were very consistent in saying to us that there was no legal requirement to retain the tapes, [and] no legal impediment to disposing of the tapes."
On the interrogation program, Haspel said that she was told interrogation experts designed it, and it was approved by the attorney general and the president.
On the issue of waterboarding: Haspel said she doesn't believe Trump would ask her to subject a detainee to that. Remember: Trump said on the campaign trail he would bring back waterboarding.
She repeatedly declined to give Sen. Kamala Harris a "yes" or "no" answer on whether she believes the CIA's techniques were immoral.
Go deeper