The Ebola virus is back in the Congo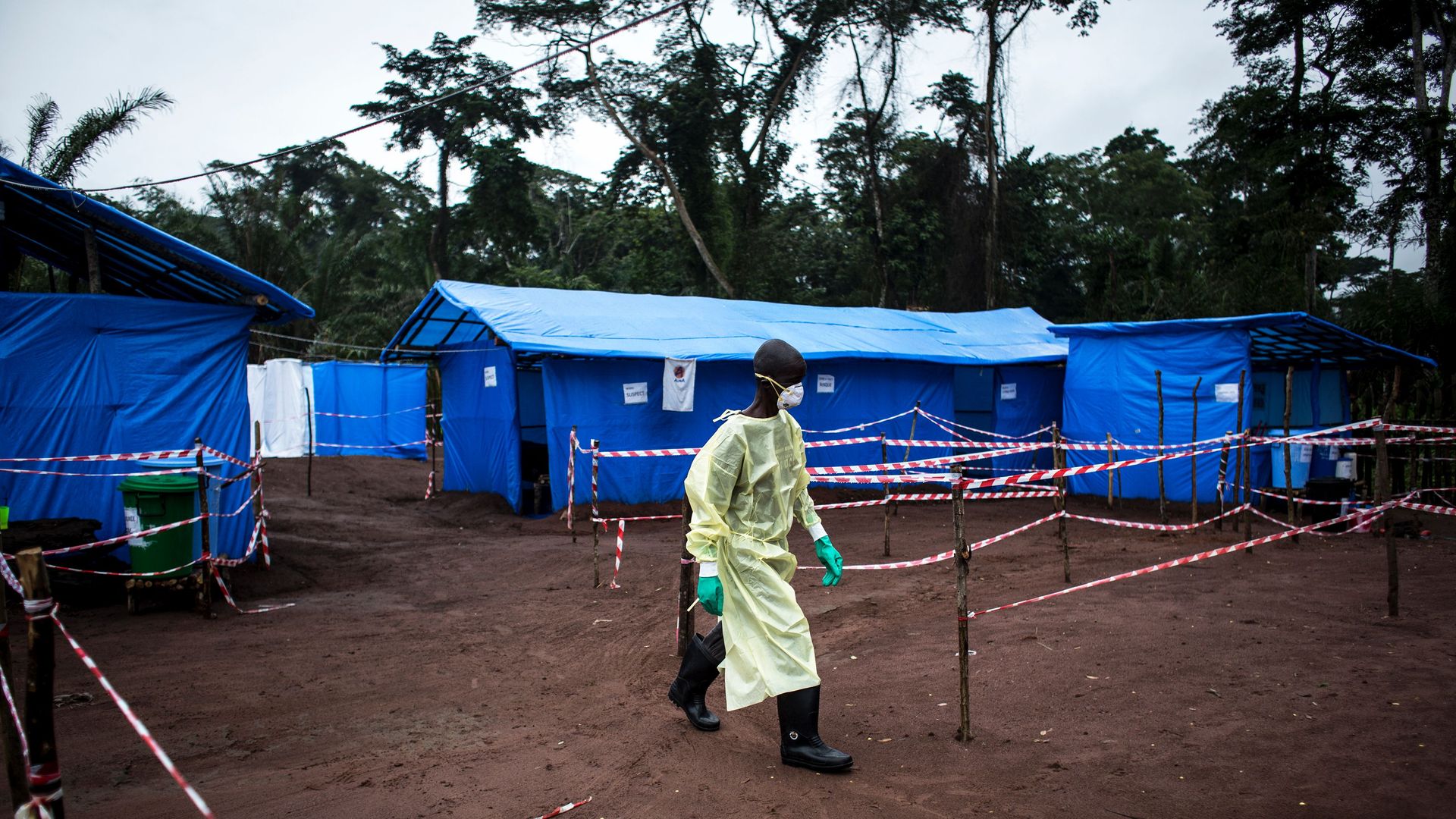 There is an outbreak of Ebola in the northwest of the Democratic Republic of Congo, with 2 confirmed cases, per the BBC. The World Health Organization says there have been 21 suspected cases of viral hemorrhagic fever and 17 deaths over the past five weeks.
Flashback: This is the 9th time an Ebola outbreak has been recorded in the DRC, where the virus was first discovered in 1976. More than 11,000 people were killed in Guinea, Sierra Leone, and Liberia during the 2014 outbreak of Ebola in West Africa.
What now:
The WHO freed up $1 million in an emergency fund and has deployed 50 experts to work with officials in the country. "Working with partners and responding early and in a coordinated way will be vital to containing this deadly disease," the WHO's Peter Salama said in a statement.
More specimens are being gathered to test for other cases, per the WHO.
Nigeria and Kenya have begun screening passengers for symptoms at border crossings and airports in an effort to prevent the outbreak spreading, per the BBC.
Go deeper