California's new solar power mandate has officially arrived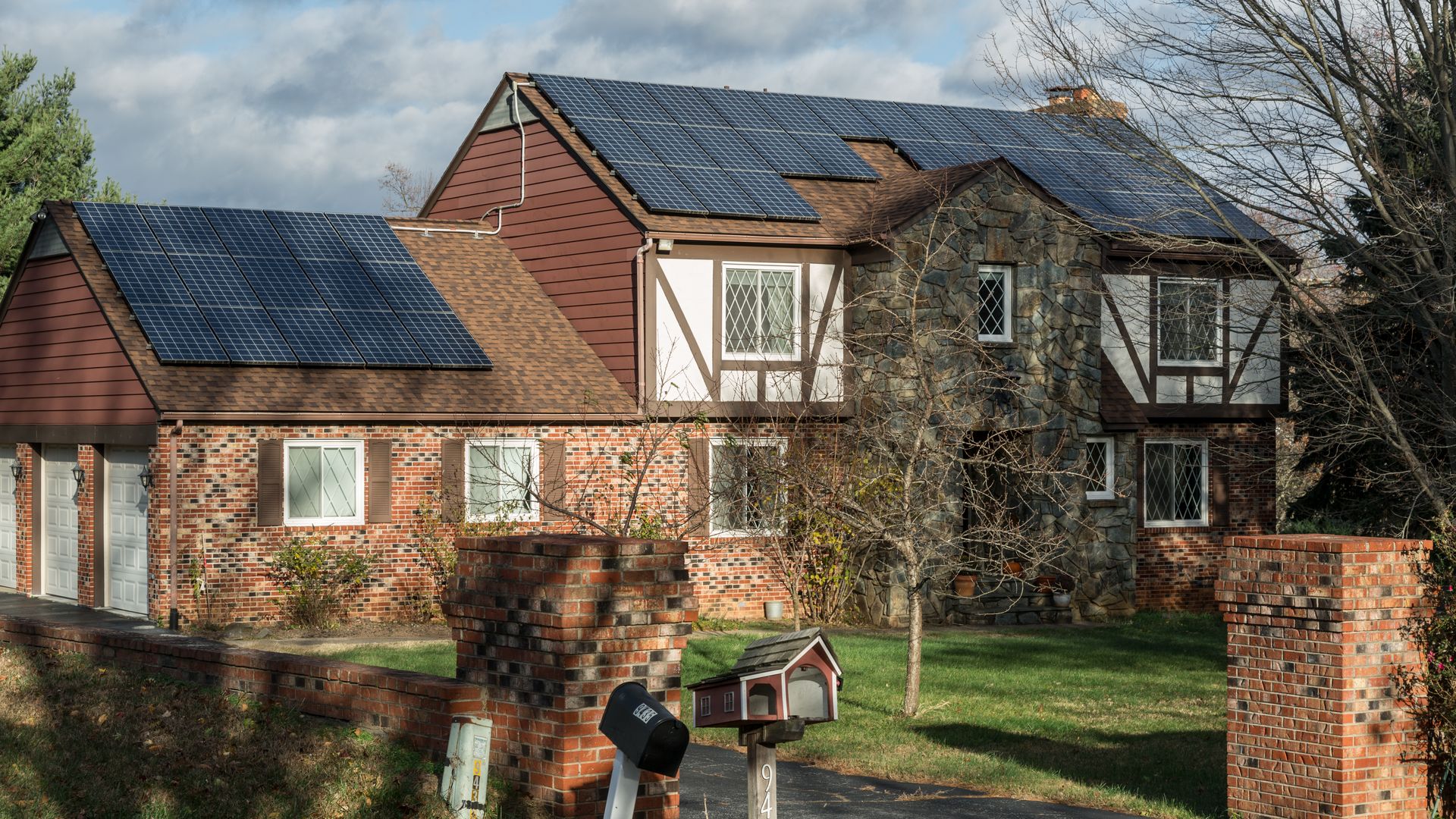 California regulators announced Wednesday that, beginning in 2020, all new single family houses and multifamily buildings of three stories or less will be required to have solar panels, reports the LA Times — a move that reflects the state's push to aggressively fight climate change.
One level deeper: California already leads the nation in solar power capacity by a wide margin with over 21,000 megawatts deployed (a tally that includes not just residential but also utility-scale projects and other sources,) according to the Solar Energy Industries Association.
The details: Solar power is already growing in California, and the consultancy ClearView Energy Partners estimates that the newly-approved mandate could lead to as much as 240 megawatts a year of new solar installations on single family homes. This would amount to about 20% of the amount of new distributed solar deployed in the state last year.
Go deeper