Trump reportedly told Macron he's pulling U.S. out of Iran deal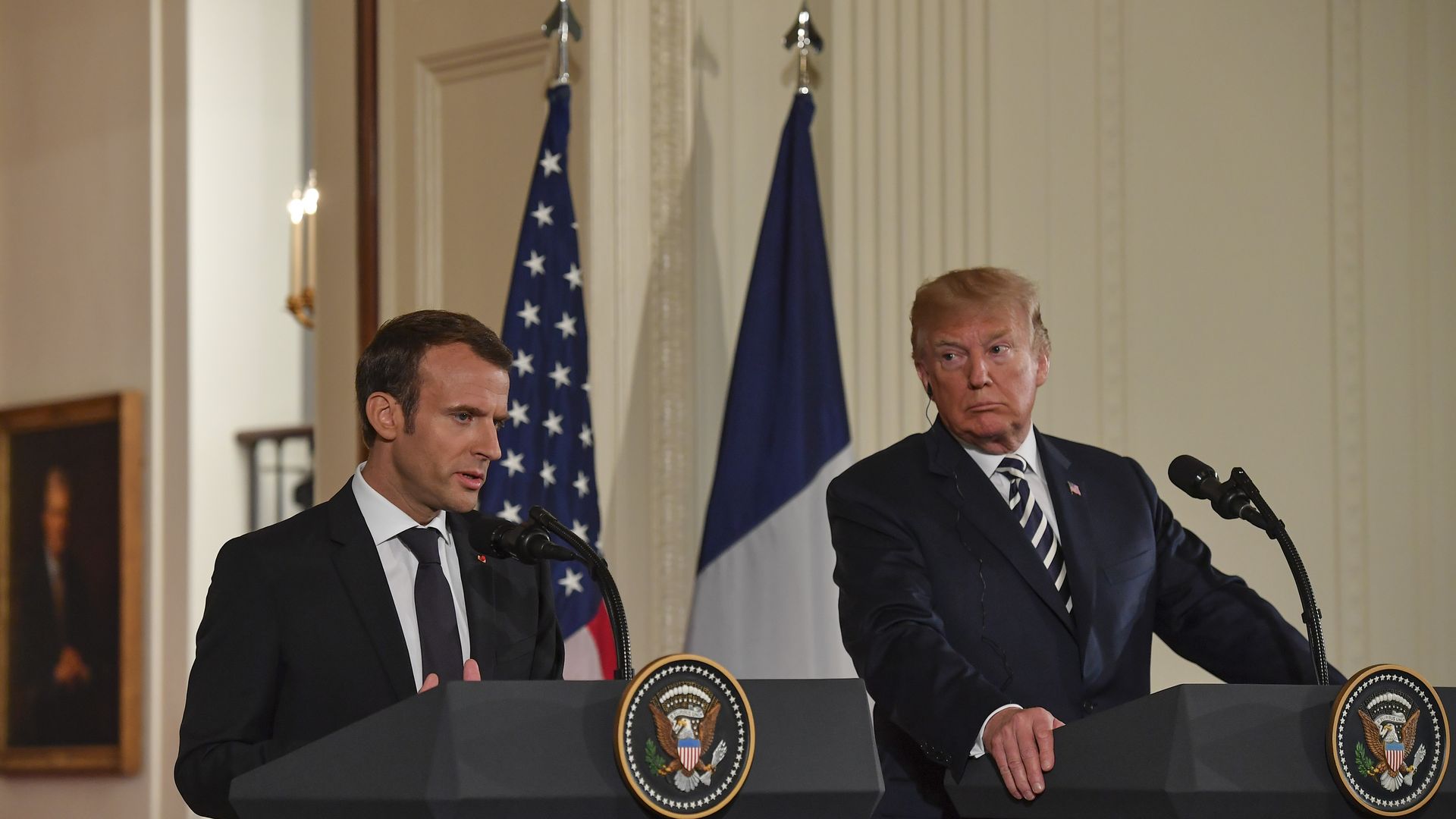 President Trump told French President Emmanuel Macron this morning that he will be withdrawing the U.S. from the Iran nuclear deal, the NY Times' Mark Landler reports.
Why it matters: This is the closest we've come, ahead of Trump's 2pm announcement, to confirmation that he will violate the deal and throw it into peril by declining to waive sanctions on Iran. Per Landler, he's also planning to go one step further: "preparing to reinstate all sanctions waived as part of the nuclear accord — and impose additional economic penalties as well."
Go deeper