The GOP could get its last choice in West Virginia Senate race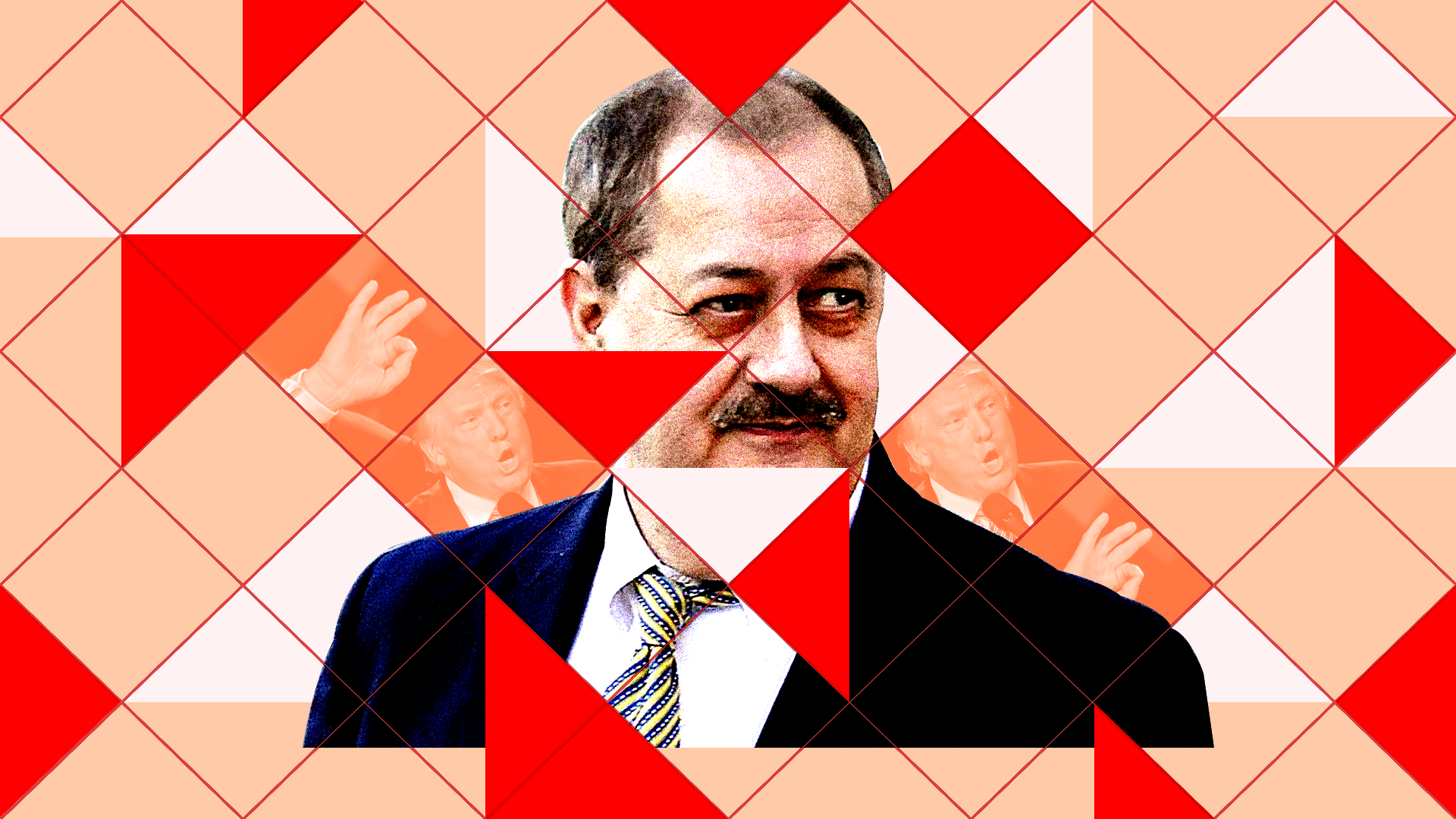 Republican Senate candidates in West Virginia, Indiana and Ohio are trying to out-Trump Trump — but it's the West Virginia race that everyone will be watching.
The big picture: These Senate races are a good example of what the Republican Party looks like in the Trump era. If Don Blankenship — who claims to be "Trumpier than Trump" but is being compared to Roy Moore — prevails in the GOP Senate primary, it'll be a sign that the party can't convince its voters to avoid the least electable candidates.
Blankenship is the Republican Party's last choice. And Trump doesn't want him, either.
The president co-endorsed Patrick Morrisey — the state's first Republican attorney general since 1933 — and Evan Jenkins, a three-year U.S. congressman in the state's 3rd district. Both have played up their support for Trump.
What to watch: Senate races and candidates across the country are shaping up to be all about Trump and who is most like him. We're even seeing that in NRSC ads.
Indiana Rep. Todd Rokita, running to challenge Sen. Joe Donnelly, campaigns with a cardboard cutout of Trump, wears a MAGA hat, and calls the Robert Mueller probe a "witch hunt."
His challengers: Rep. Luke Messer has pledged to "make the Senate great again." And Mike Braun has run as the outsider businessman pledging to "drain the swamp." Sound familiar?
Ohio Republican candidate Rep. Jim Renacci has Trump's endorsement, while his challenger Mike Gibbons is a businessman with no political experience.
The impact: Democratic senators in West Virginia, Indiana and Ohio are extremely vulnerable. But Republicans worry if the wrong GOP candidate advances to the general, they'll lose what they think are otherwise winnable seats.
Go deeper