Armenia opposition leader elected prime minister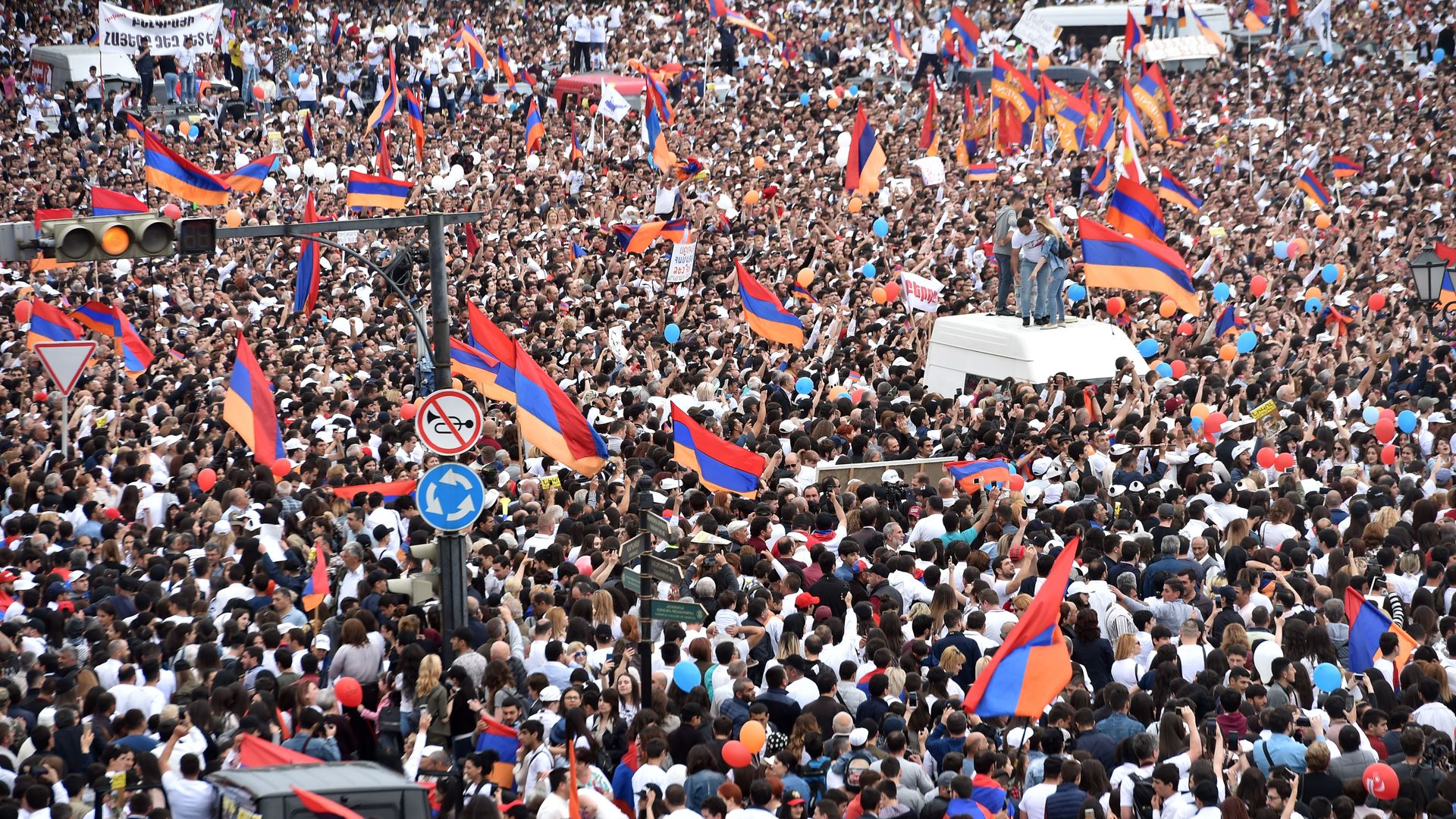 A week after Armenia's parliament rejected opposition leader Nikol Pashinyan as prime minister, voters gave in to protests and popular sentiment and elected him Tuesday in a 59 to 42 vote.
Why it matters: A small elite had clung to power for decades in the former Soviet state, which remains close to Moscow, until protests last month forced out the prime minister and elevated Pashinyan. Meanwhile, Vladimir Putin declined to intervene. "He seems to have decided that it was better to sacrifice his ally than to risk losing Armenia itself," writes the Washington Post's David Ignatius.
April 17: Serzh Sargsyan, running up against term limits after 10 years as president, pushes through constitutional changes to shift power to the prime minister and assumes that office.
April 23: Sargsyan resigns as prime minister following massive street demonstrations, saying, "I was wrong." Karen Karapetyan, a former prime minister and Sargsyan ally, becomes acting prime minister.
April 25: Protesters return to the streets after Karapetyan cancels transition talks with opposition leader Nikol Pashinyan, citing unacceptable "unilateral" demands.
April 26: Again succumbing to protests, the government announces that parliament will select a new prime minister in a special session on May 1. Pashinyan is the only candidate.
May 1: Parliament, controlled by Sargsyan's party, rejects Pashinyan by a 55-45 vote. Pashinyan calls for a nationwide campaign of non-violent civil disobedience.
May 2: "Protesters blocked some routes into Armenia's capital and a road to the airport," per the AP. Pashinyan suspends the protests after "after the governing Republican Party indicated it would support his bid to be interim prime minister," per the BBC.
May 8: Parliament holds another special session to elect an interim leader, and this time approves Pashinyan.
Go deeper