Behind the curtain: How Google got media companies addicted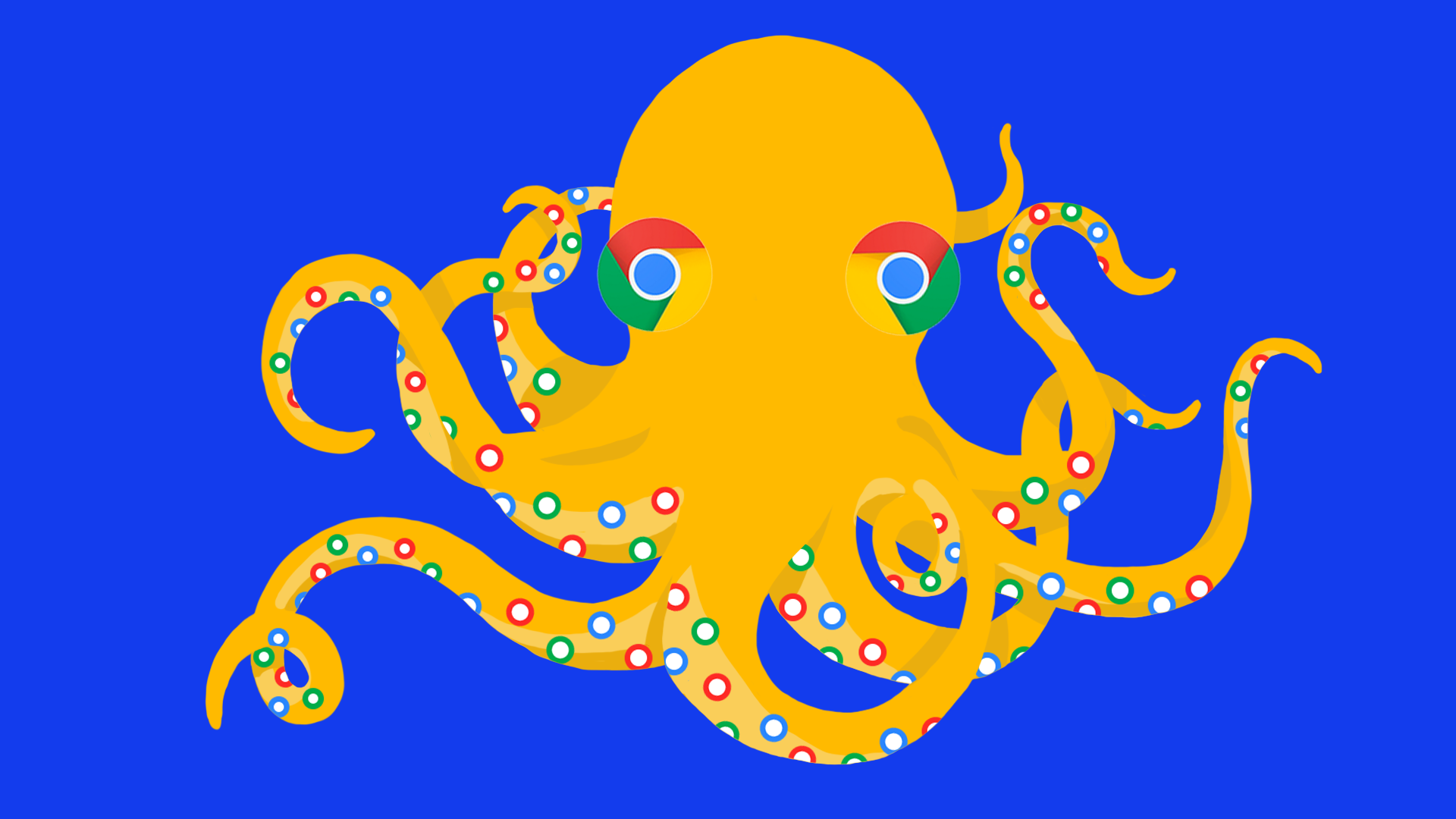 Google is a gigantic octopus, with sprawling, growing tentacles reaching deep into every nook and crevice of media companies — very much including Axios.
Be smart: The media is obsessed with Facebook — but is exponentially more dependent on Google. We took a look at Google's reach within our company of 120.
We write about Google. We Google to write about everything, including Google. We trade notes about stories on Google's Gmail, Google Hangouts and, for some, Gchat. Then we stick our plans into our Google Calendars.
We optimize our website so every story shows up on Google search. To make sure we are getting it right, we use Google Data Studio (from time to time), Google BigQuery, and Google's Search Console to measure search health.
We hope and wait for our stories to also show up on Google Newsstand, Google News or in Google Chrome suggestions.
How do we know where traffic is coming from? Google, of course: using Google Analytics 360.
We sell ads to Google. Guess how we serve them: Using Google's DFP (DoubleClick For Publishers). Why is it called DFP, you ask? Because Google also has DFA (DoubleClick for Advertisers), which every company that buys ads with Axios and other publishers uses.
For video, we sometimes use the YouTube player — owned by Google — and then post our videos directly on YouTube. Where does the video team store those damn videos? In their Google Drive.
Oh, when we want to get people to subscribe to our newsletters, which many get via Gmail, we pay for Google AdWords to sell ads off Google search.
Some media companies store all of their information and data in Google Cloud Platform. We don't: We use Amazon. But, the vast majority of people consume Axios on mobile phones — about half on Androids, which is, of course, a Google technology.
Keep in mind ... While this is great for Google, it isn't bad for us, either: We make more off traffic Google sends our way than we pay for all those products combined.
Go deeper