Trump's Iran deal decision: What happens now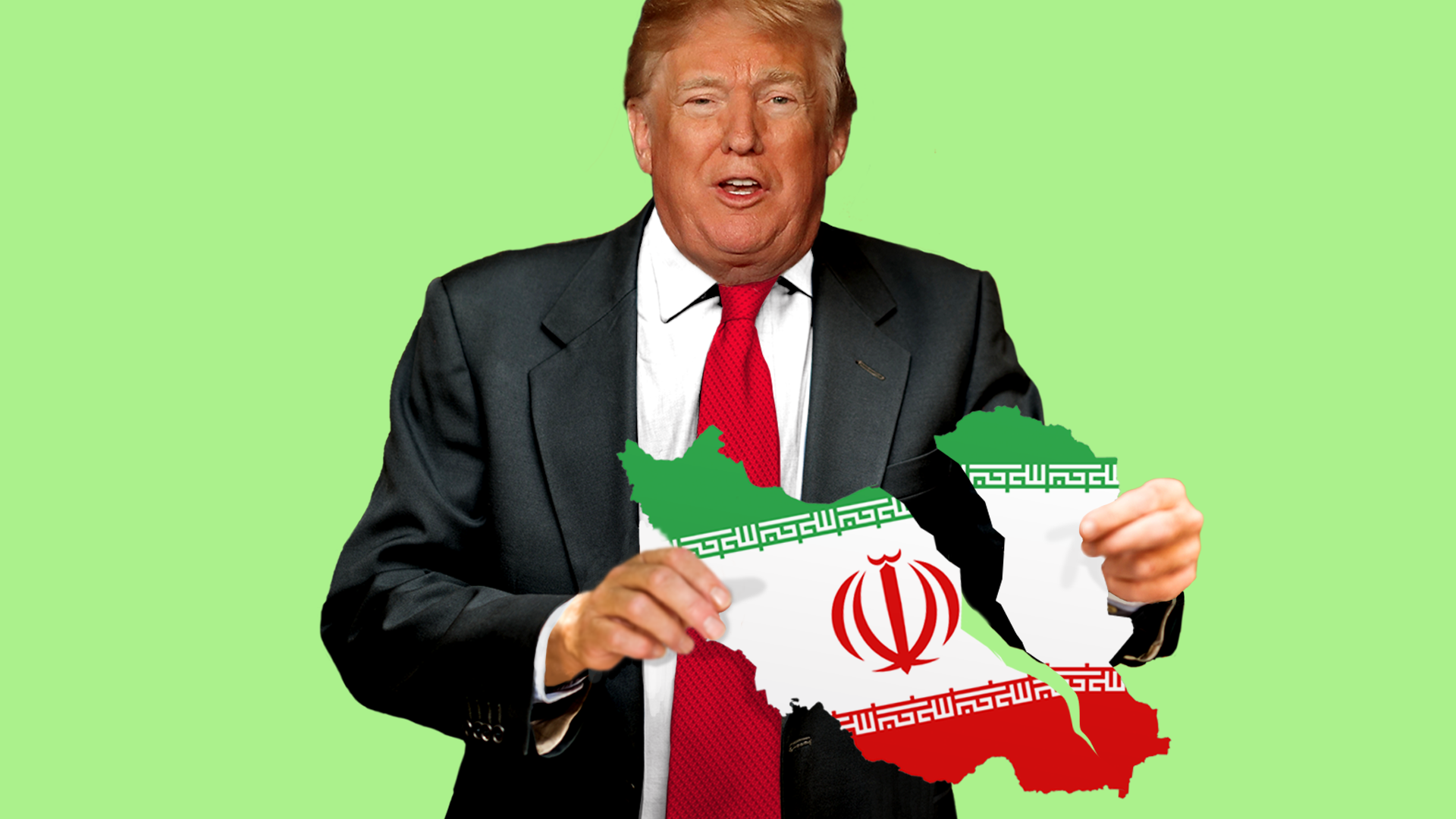 President Trump announced today that he will withdraw the U.S. from the 2015 deal under which Iran scaled back its nuclear program in exchange for sanctions relief.
Why it matters: This is likely to be one of the most consequential decisions of Trump's presidency. It could see Iran ramp up its nuclear program, and raises the likelihood of military confrontation. It will also have big economic consequences for Iran and for the global oil trade, and ramifications for U.S. relationships with key European allies.
Iran's options
1. In the near term, Iran could say it will comply with the deal, frame the U.S. as the villain for violating it, and refer the matter to the JCPOA's Joint Commission.
But the deal is unlikely to hold up long term. President Hassan Rouhani has said Iran will stay as long as its economic "interests are guaranteed" by the Europeans. But Richard Nephew, a sanctions expert who participated in the negotiations with Iran, tells Axios: "I don't see how the Europeans can deliver the same kind of relief to Iranians unless they are willing to ... potentially give compensation to European companies who are punished as a result of U.S. sanctions."
2. Iran could take intermediate steps, neither complying in full with the deal nor saying they're working toward a nuclear weapon. For example, Iran could ramp up its nuclear activities but not to a degree that would provoke unified international opposition.
3. The most extreme step would be pulling out of the Non-Proliferation Treaty and kicking out international monitors. Iran's "breakout time" if it made a sprint for the bomb is estimated to be about a year.
Yes, but: Immediately beginning proliferation would unite the Europeans and the U.S. against Iran and give Trump and Israeli Prime Minister Benjamin Netanyhu leverage to say "I told you so" on Iranian aggression.
Worth noting: Rouhani "is going to be potentially crushed by this," Nephew said. "He made a very big leap of faith in trying to get an agreement with the U.S." Increasing the pressure, the Economist's Intelligence Report anticipates that Iran's economy will enter recession.
Europe's options
Companies or banks doing business in Iran could be subject to secondary U.S. sanctions, and may need to shift their business dealings to avoid penalties.
France, Germany, and the U.K. could protect their companies from U.S. sanctions by reviving a so-called blocking regulation from the 1990s, although this would be seen as an aggressive move and could exacerbate the transatlantic split over Iran.
Europeans could pull out of the deal along with Trump and slap on sanctions. Though they're resistant to that outcome, it could happen over time if the deal collapses and Iran ramps up its nuclear program.
For now, they'll engage in a "period of frantic diplomacy" before sanctions come into effect "to see what, if anything, can be preserved," Suzanne Maloney of Brookings told reporters Monday.
Longer term effects
This will impact global oil markets, though likely not as much as the sanctions did when first imposed in 2012. They will take six months to come into force, and China (the biggest customer for Iranian crude) and other Asian countries may keep buying Iranian oil.
If Iran begins proliferating again, the U.S. can either allow the program to continue without added monitoring, or engage in military action.

Nephew says another option is "we come back to our senses and negotiate … a new agreement with Iran that is not as good as the one we just got."

This is another major split between the U.S. and Europe, following Trump's moves on trade, though the Europeans seem intent to express their disagreement without isolating the U.S.
The debate on the deal
Proponents of the deal say it has increased Iran's breakout time from a few months to one year, and pushed the prospect of Iran having a nuclear bomb off by at least a decade.
Trump's objections: The deal begins to sunset after 10 years, and doesn't restrain Iran's missile program or aggression in the region.
Go deeper