Ben Carson is being sued over HUD's suspension of fair housing rule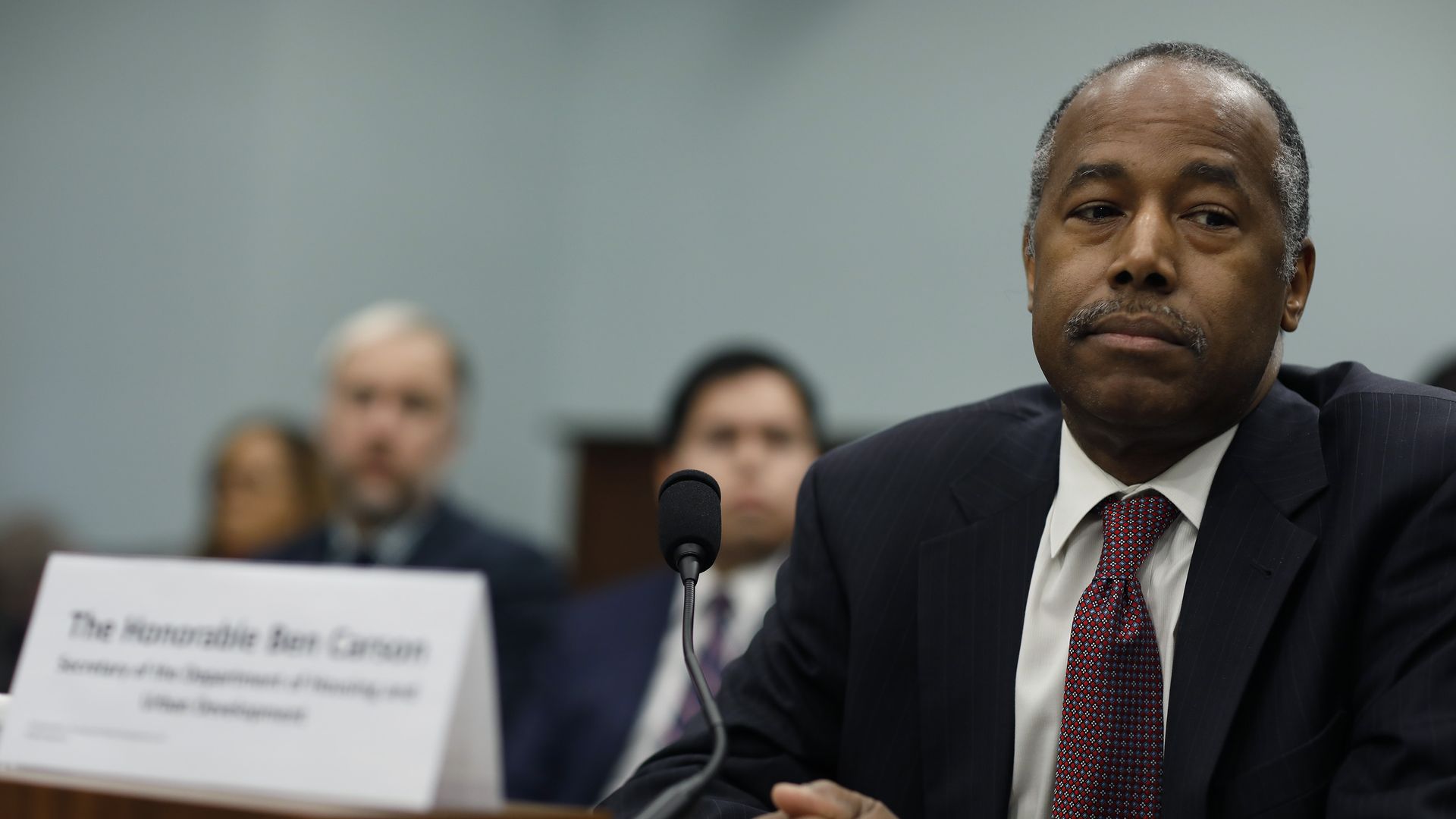 Three civil rights groups are suing Housing and Urban Development (HUD) Secretary Ben Carson for his agency's suspension of a fair housing rule that required state and local governments to review segregated housing patterns, the Washington Post first reported and Axios has confirmed.
Why it matters: In a draft of the document, obtained by Axios, the groups argue that by suspending the federal regulation to "affirmatively further fair housing" in January 2018, HUD is "effectively removing civil rights oversight of as much as $5.5 billion per year until 2024 or later for almost 1,000 jurisdictions."
Background: HUD adopted these federal regulations in 2015, though it technically applied to all of the agency's funding since the Fair Housing Act was passed in 1968.
The problem, according to the lawsuit: "Under HUD's pre-2015 process, jurisdictions throughout the country routinely ignored problems of segregation and discrimination while continuing to collect HUD funds."
What they're saying: "It took HUD almost 50 years to create an effective way to 'affirmatively further' fair housing — one that would actually eliminate the barriers that keep people of color trapped in segregated, low-opportunity neighborhoods," said Sherrilyn Ifill, LDF President and Director-Counsel.
Go deeper