Get ready for higher Affordable Care Act premiums nationwide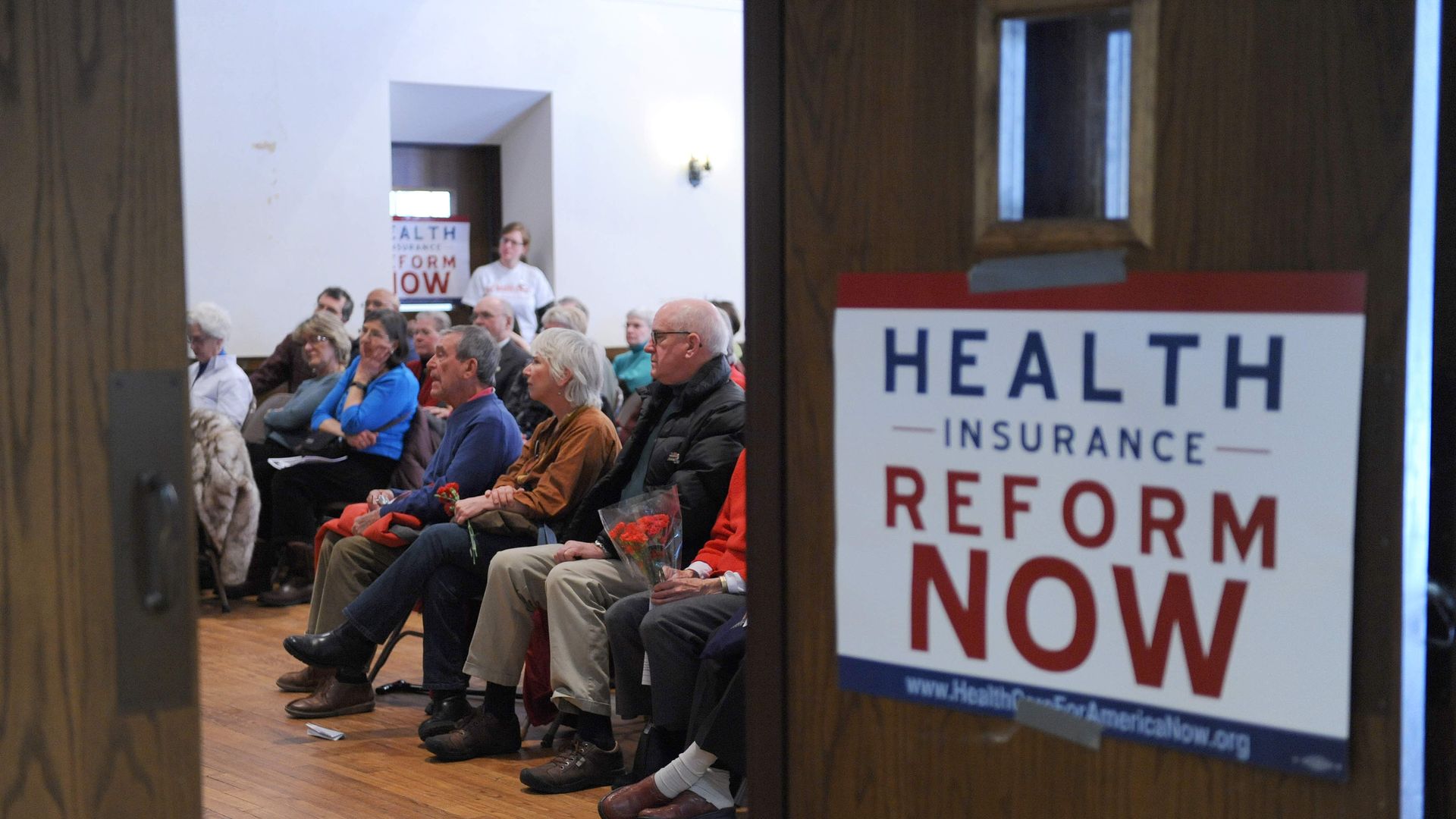 Get ready for about six more months of headlines like this: Insurers in Maryland are proposing premium hikes as high as 91% for coverage sold through the Affordable Care Act.
Why it matters: This will keep happening, nationwide. Proposed increases have been steep in Maryland and Virginia, the first two states to release them. But all signs point to steep hikes across the country, especially in rural areas. Some insurers also will likely decide to simply quit offering coverage in some parts of the country.
The latest: Insurers in Maryland's individual market are seeking rate hikes for next year that range from 18% (for the biggest plan in the state) to 91% (for the smallest). They average out to roughly 32%.
These rates are still preliminary — Maryland can approve or reject proposed increases, and it's also pursuing a reinsurance program that would help bring these increases down.
Why you'll hear about this again: More preliminary rates will trickle out until the summer, as will any insurers' decisions to pull up stakes in some markets. After negotiations with state regulators, rates will be finalized a few weeks before the midterms.
Expect to hear Democrats making hay of these increases as they accuse Republicans of "sabotaging" the ACA.
There's really no denying that the repeal of the ACA's individual mandate, coupled with some of the Trump administration's regulatory moves, is a big driver — though not the only driver — of these staggering increases.
The other side: Expect the Trump administration to cite these same figures as it finalizes regulations that would loosen access to options outside the ACA's exchanges, saying they're providing new options to people who simply can't afford ACA coverage.
Don't forget, though, that some of those options would only benefit the healthiest consumers.
Go deeper