Report: Uber autonomous software set to ignore certain road objects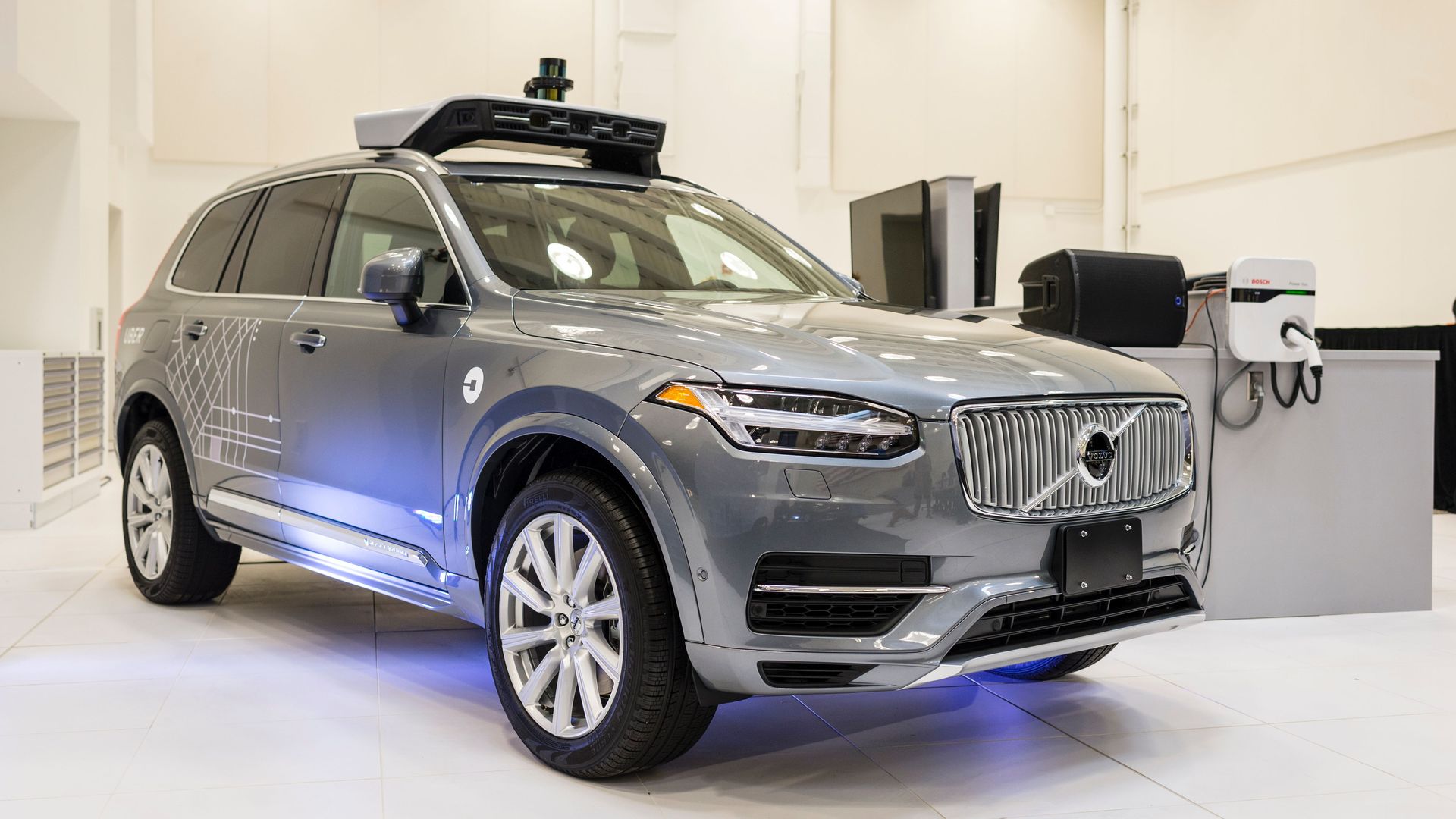 Uber has determined that the Arizona crash that resulted in a pedestrian fatality in March was likely because its self-driving car's software was tuned not to react to certain road objects, according to a report from The Information.
Why it matters: This was the first known death caused by a self-driving car, and has raised questions about the safety of the technologies and whether companies need further regulatory guidance to ensure safety.
From Uber:
We're actively cooperating with the NTSB in their investigation. Out of respect for that process and the trust we've built with NTSB, we can't comment on the specifics of the incident. In the meantime, we have initiated a top-to-bottom safety review of our self-driving vehicles program, and we have brought on former NTSB Chair Christopher Hart to advise us on our overall safety culture. Our review is looking at everything from the safety of our system to our training processes for vehicle operators, and we hope to have more to say soon.
— Uber spokesperson
The story has been updated with a statement from Uber.
Go deeper