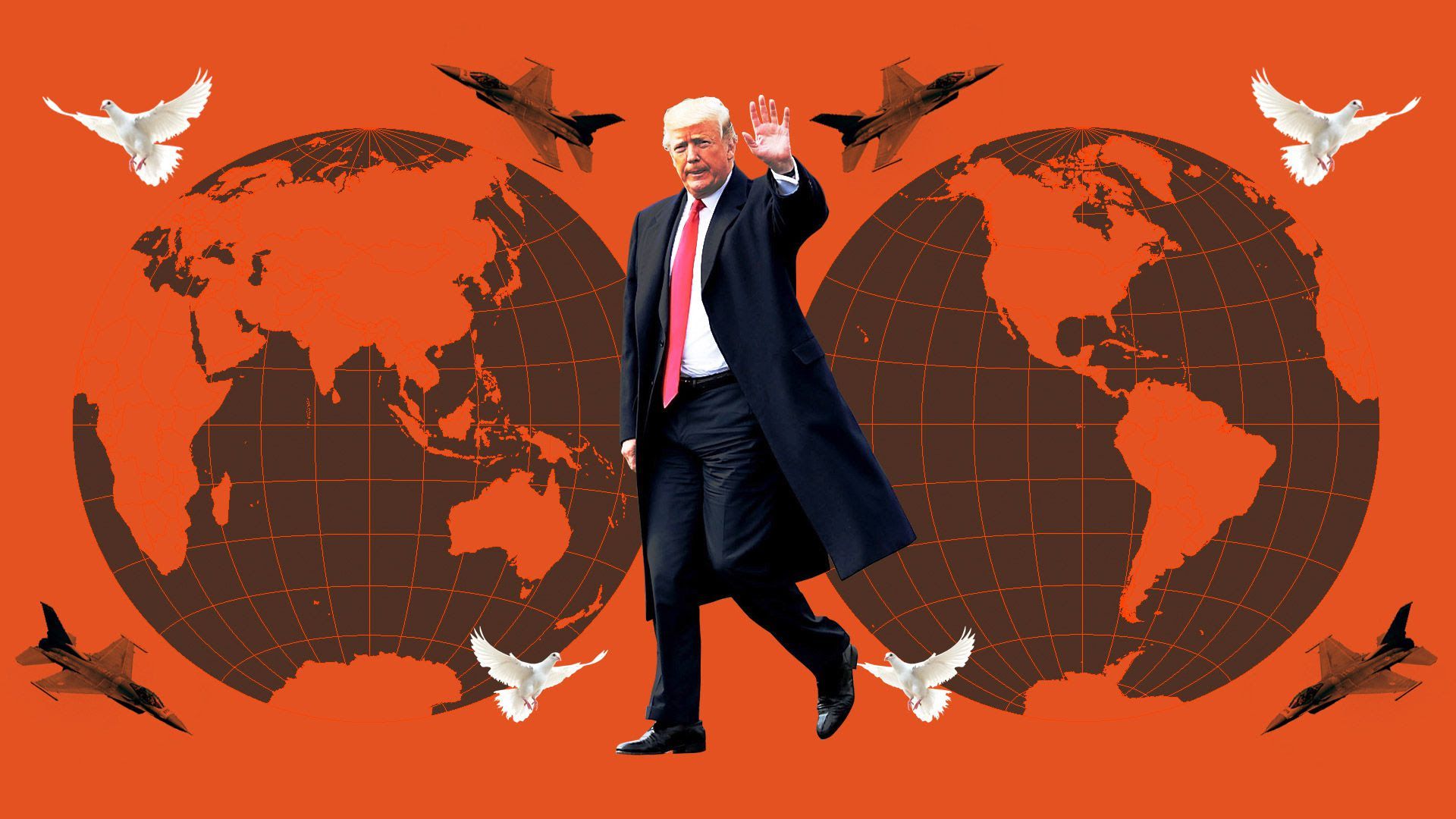 This high-stakes week could be the most defining yet for the emerging Trump national security doctrine, with major news expected on Iran, North Korea, Israel and the CIA.
Why it matters: This isn't just another round of Trump rhetoric. These are policy decisions with real consequences.
What to watch:
President Trump has to decide by Saturday whether the U.S. will abandon the Iran nuclear deal. Signs suggest Trump will withdraw. If so, watch Iran's next move and how America's European allies respond. Boris Johnson, the British foreign secretary, is keeping up Europe's pressure on Trump to remain in the deal with a visit to Washington and a New York Times op-ed. [Go deeper: The AP outlines some possible scenarios on Iran.]
The White House is expected to announce the date and location of Trump's meeting with North Korean leader Kim Jong-un. Trump has expressed interest in holding it at the DMZ. An announcement could coincide with North Korea's release of three jailed Americans and would lock in an extraordinary shift in U.S. posture toward Pyongyang. For Trump, this is high-risk, high-reward. If the summit fails, there are few diplomatic options left for dealing with the North Korea threat.
Trump's nominee for CIA director, Gina Haspel, faces a potentially brutal Senate confirmation hearing on Wednesday. The White House is gearing up for a fight — leaning on red-state Democrats, and Haspel's potential to become the first woman to lead the CIA — to get her over the finish line. But the confirmation vote has become such a referendum on America's stance on torture, and a political litmus test for Democrats, that she offered to withdraw, per the Washington Post.  [Go deeper: NBC's Ken Dilanian has a "Nightly News" profile on Haspel.]
The Trump administration moves the U.S. embassy in Israel to Jerusalem on May 14. Israel is preparing for a spike in violence to coincide with the move.
Be smart: No one should be surprised by these developments, given Trump's campaign promises. But they nonetheless are likely to create a new era of uncertainty.
The combination alone of Trump withdrawing from the Iran deal and meeting with Kim could have widespread ramifications.
Richard Haass, president of the Council on Foreign Relations, tells me: "The result will violate a cardinal national security rule: avoiding having more than one nuclear crisis at a time."
Go deeper