Newspaper's sale shows erosion of free press in Cambodia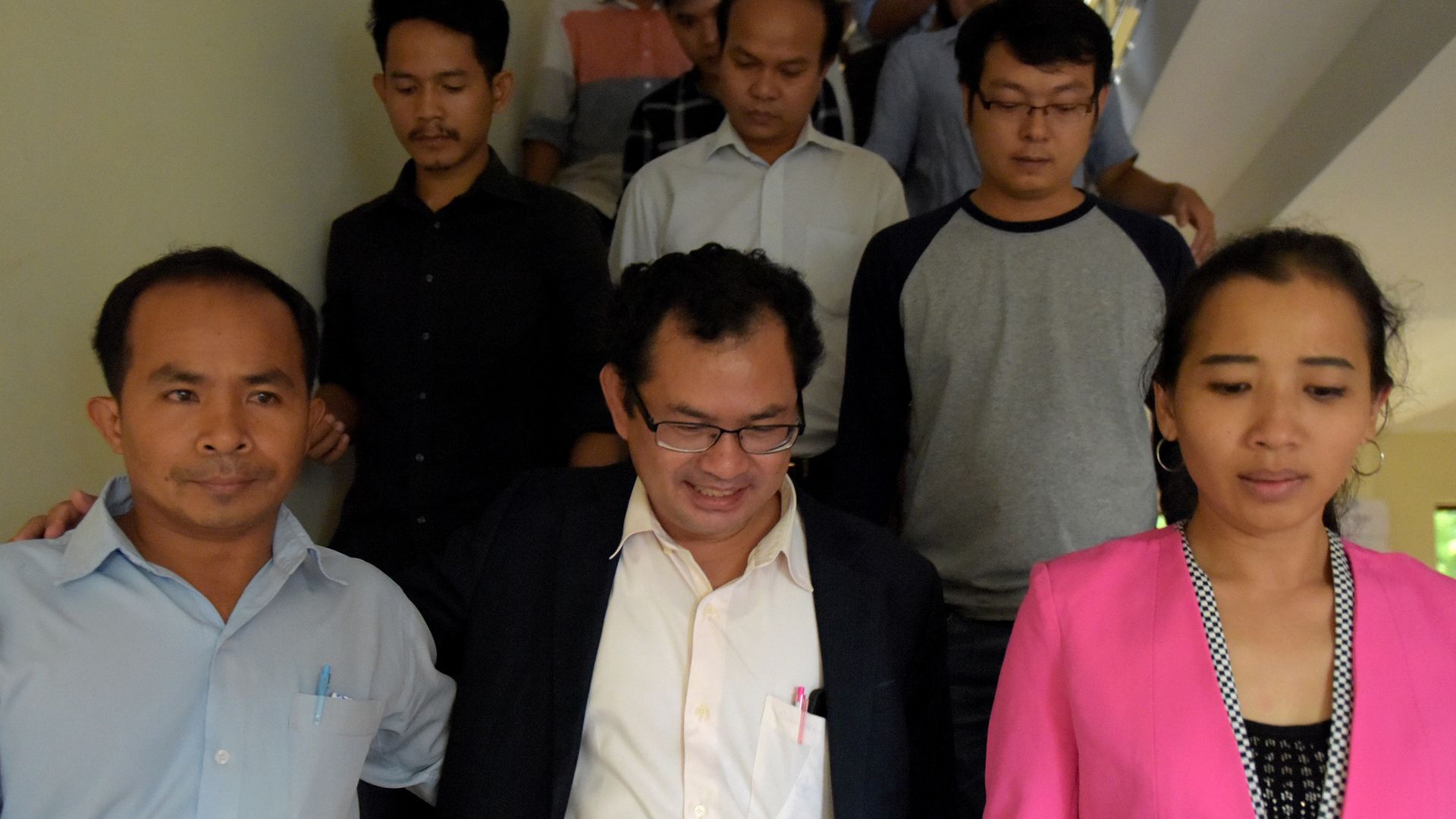 The Phnom Penh Post was sold to an investor with ties to the Cambodian government, the paper reports, in a further signal that the free press is disappearing in the country.
The backdrop: The Post's sale comes nearly seven months after the Cambodia Daily, its biggest rival, was forced to shut down due to alleged tax violations. The Post itself owed $3.9 million in taxes prior to the sale.
After the Post's staff reported on the sale, the investor who bought the paper asked for the story to be taken down but the staff refused, resulting in multiple firings. One of his complaints: "The name of the new owner is wrong. It is reported as Sivakumar Ganapathy. In fact, it is Sivakumar S. Ganapathy."
Go deeper