Iran may remain in nuclear deal, even if U.S. pulls out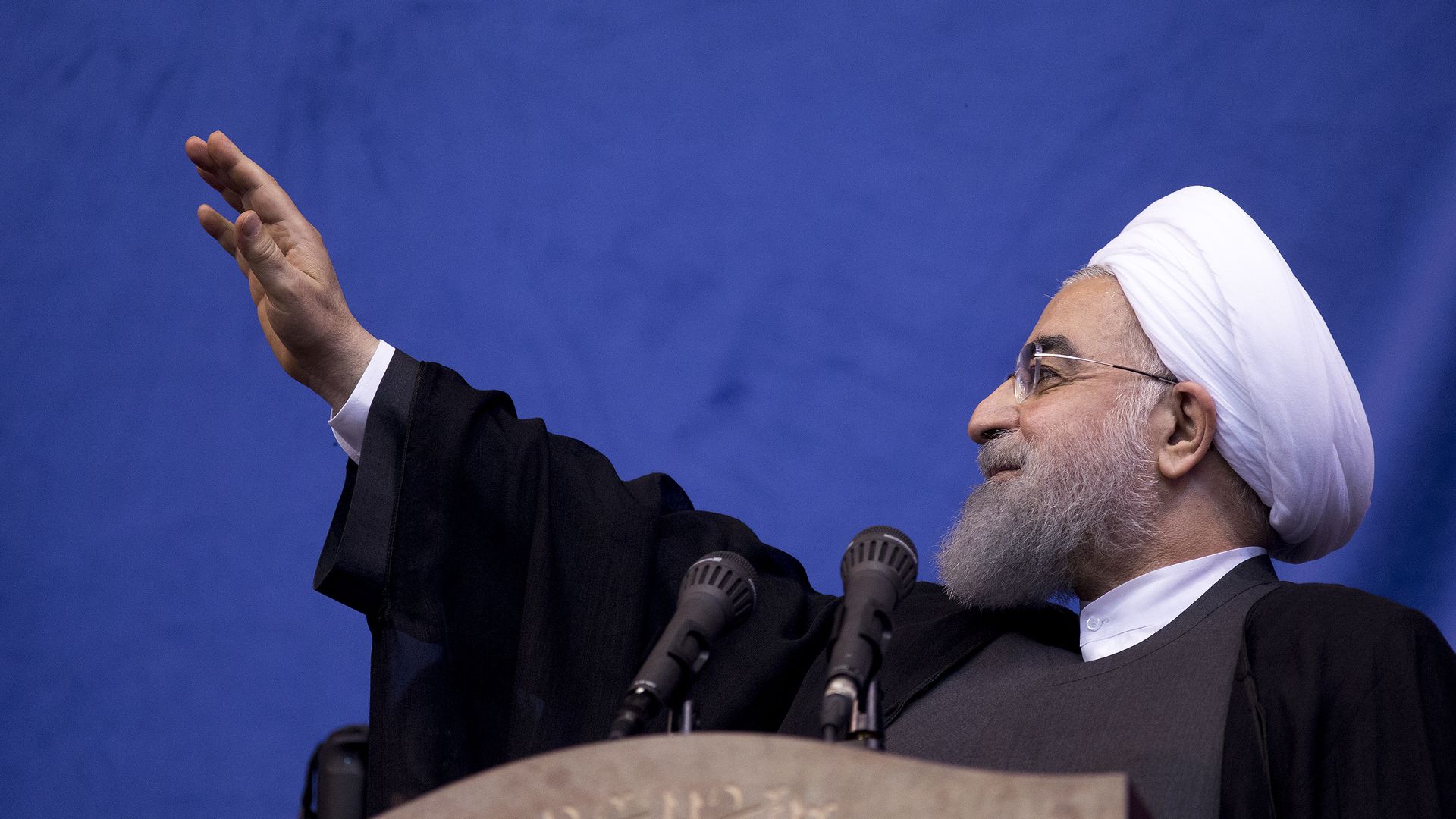 Iranian President Hassan Rouhani said Monday that Iran would remain in the 2015 nuclear deal even if President Trump pulls out, so long as Iranian interests area are "guaranteed" by the other parties to the deal, Reuters reports.
Between the lines: If the U.S. decides to implement sanctions with full force, that will severely limit the ability of companies in Europe and elsewhere to do business with Iran. If that happens, and the deal collapses, Iran seems intent to portray the U.S. as the bad actor and itself as a victim.
Iran has been threatening to ramp up its nuclear activities in the event that the U.S. pulls out, but this shows Iran may be preparing a more measured response to Trump's move.
What Rouhani said:
"If we can get what we want from a deal without America, then Iran will continue to remain committed to the deal. What Iran wants is our interests to be guaranteed by its non-American signatories ... In that case, getting rid of America's mischievous presence will be fine for Iran."
"If they want to make sure that we are not after a nuclear bomb, we have said repeatedly that we are not and we will not be," said Rouhani, who engineered the nuclear accord to ease Iran's isolation … But if they want to weaken Iran and limit its influence whether in the region or globally, Iran will fiercely resist."
Worth noting: Limiting Iran's influence in the region was an element of the "new deal" France president Emmanuel Macron outlined.
Go deeper