Carter Page: Senate Intel Committee was literal torture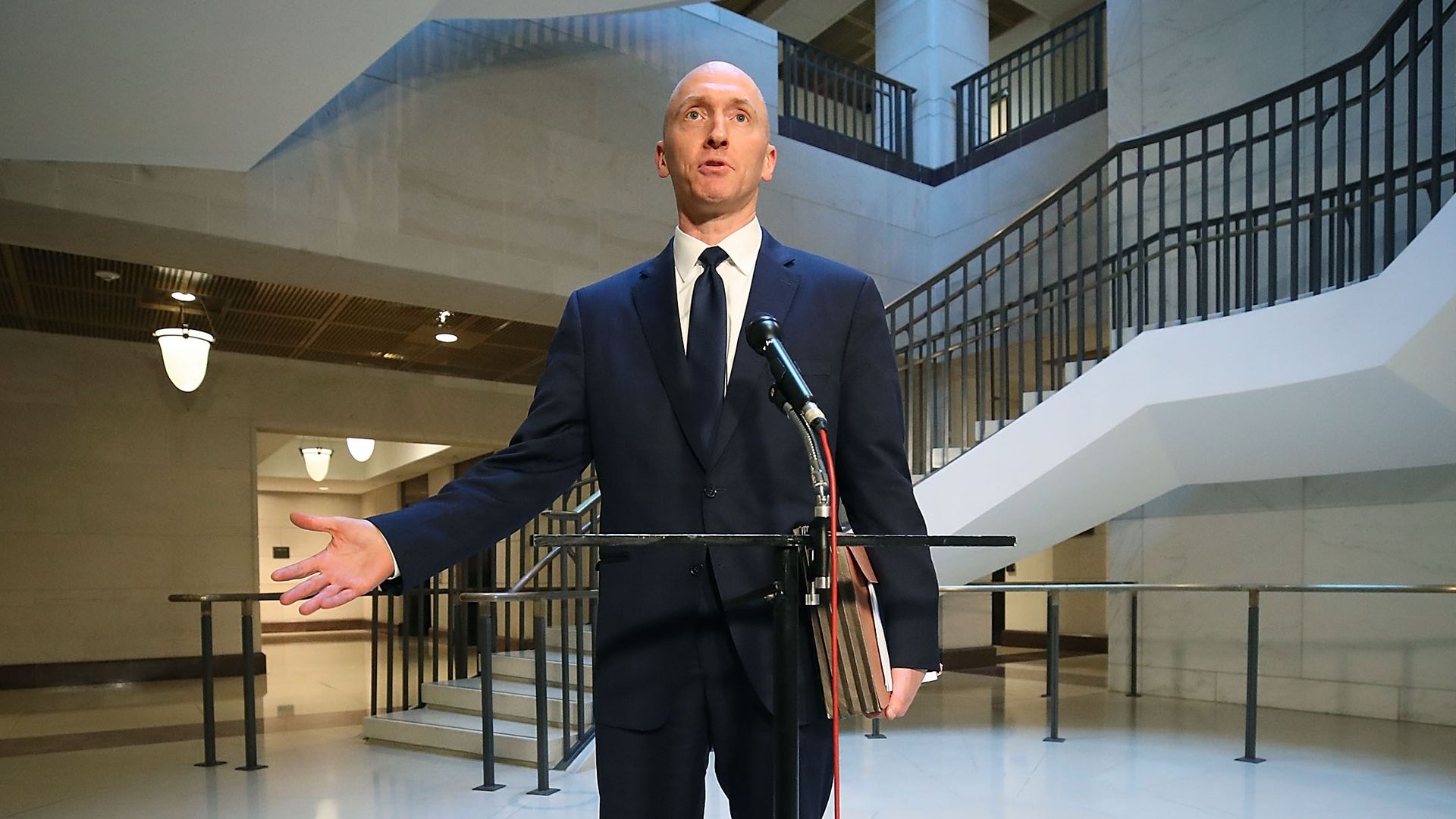 Former Trump campaign advisor Carter Page tweeted that the Senate Intelligence Committee "should consider their own Witch Hunt tactics before harassing others this week" as it weighs the appointment of CIA Gina Haspel who once oversaw a black site — and Page told Axios that the comparison to torture wasn't purely hyperbole.
What he's saying: "Read the definition in [the U.N. Convention against Torture] ... if you had the full details of what they put me through you would probably understand," Page told Axios via email.
He also included a 105-word clip of Article One of the Convention against Torture defining the practice as "severe pain or suffering" in service of obtaining information or punishment. Page highlighted all but five words from the passage.
Where he's coming from: Page says his torture from the Senate Intelligence Committee's Russia probe goes beyond the committee's subpoena use. Though he did not outline any specific abuses, Page has complained in the past about a FISA warrant issued under the theory he might be used as a Russian agent.
Go deeper