Calorie counts are coming to more chain restaurants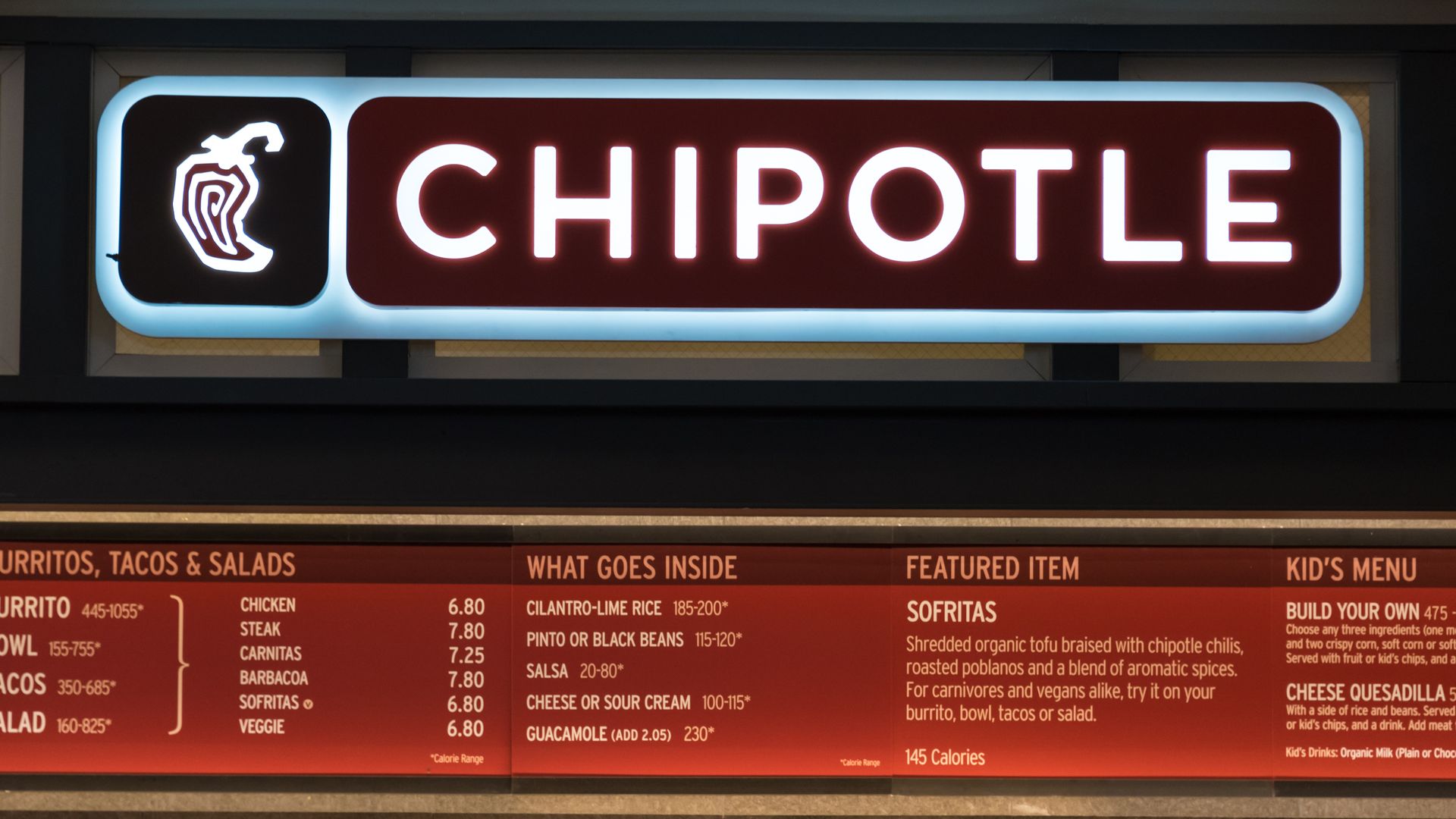 Today is the deadline by which large chain restaurants — those with more than 20 locations — must display calorie counts on their menus or menu boards.
The context: It's a product of the Affordable Care Act, but the Trump administration has had to handle some of the implementation, thanks to lawsuits from the food industry.
Many large restaurant chains have already made this change, but a few have held out.
"Surveys show consumers overwhelmingly want this information. And many use it to improve their diets and health," Food and Drug Administration Commissioner Scott Gottlieb said in a statement last week.
Yes, but: "Menu labeling may be taking our eye off the ball. By offering us what seems to be a solution, it may prevent us from trying other things that might work better," Indiana University professor Aaron Carroll wrote in the New York Times in 2015.
Go deeper