Behind the Trump n' Rudy show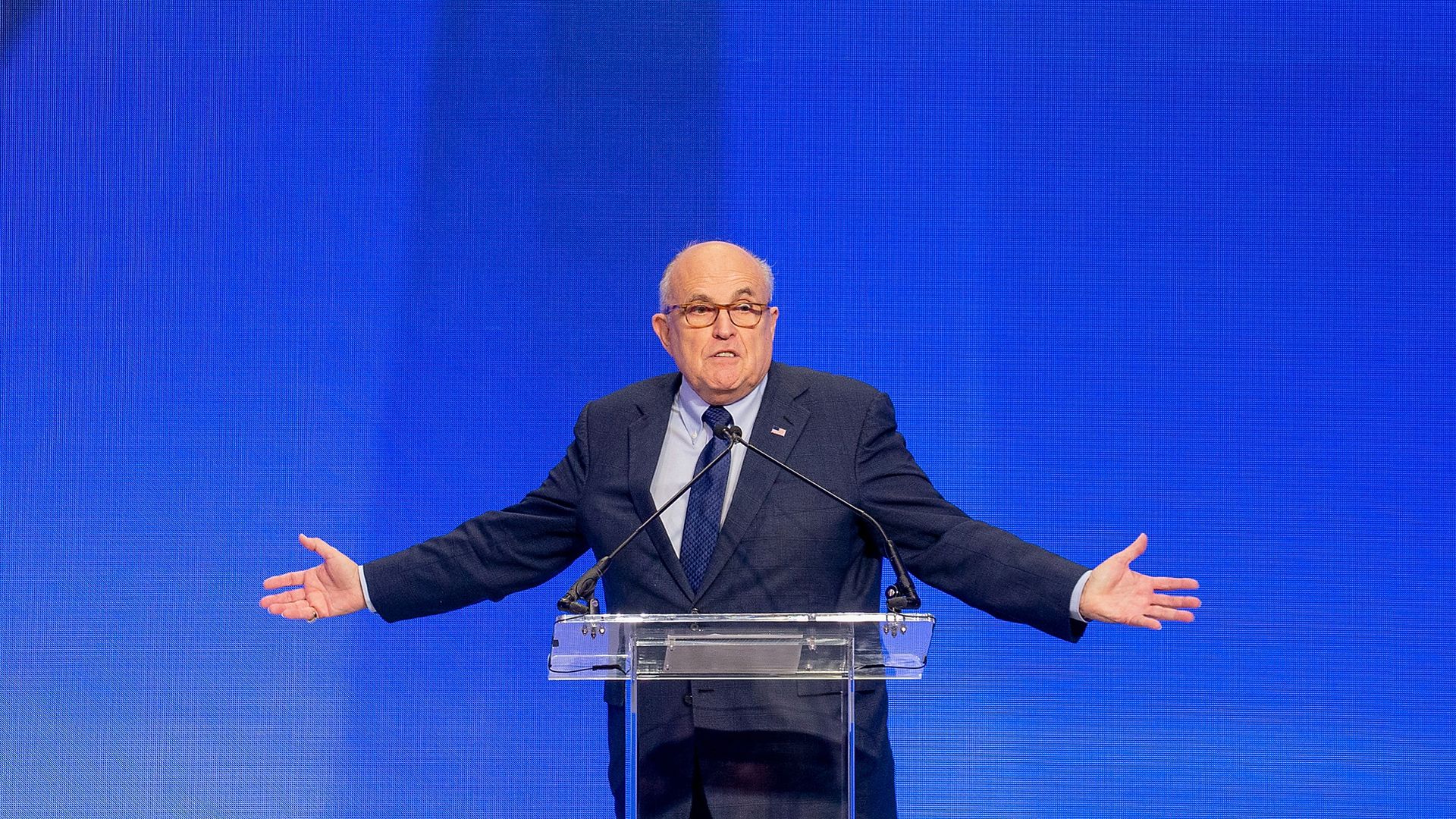 If you were gobsmacked watching Rudy Giuliani's media tour this week — which he launched on Fox News' Hannity by announcing that Trump reimbursed lawyer Michael Cohen for a hush-money payment to Stormy Daniels — you weren't alone.
What we're hearing: A White House official told me there were "a couple of Mooch references" in the West Wing last week, as Giuliani's performance recalled Anthony Scaramucci's frenzied 11-day stint last summer as White House communications director.
If the Giuliani circus continues unabated — with him taking media calls day and night and freelancing on legal and policy matters — White House staff will likely quit, a well-placed source tells me.
When Giuliani began opining about U.S. hostages held in North Korea, senior staff were irritated and perplexed.
And West Wingers raised their eyebrows when he took a gratuitous shot at Jared Kushner, describing the president's son-in-law as "disposable."
Meanwhile: Trump has been growing increasingly frustrated that his legal team wasn't "fighting back" against Special Counsel Bob Mueller, according to sources familiar with the president's thinking.
Rudy's latest: Giuliani continued his media blitz over the weekend, proclaiming that the president supports regime change in Iran at a Saturday event, telling Fox News' Judge Jeanine Pirro on Saturday evening that Attorney General Jeff Sessions should end the Mueller probe, and telling ABC's George Stephanopoulos on Sunday's "This Week" that he can't be confident Trump will plead the Fifth if subpoenaed by Mueller.
The bottom line: Giuliani's been so sloppy that he's had to revise his statements multiple times. From a PR standpoint, it's been a mess.
Trump's public undermining of Giuliani on Friday — telling reporters his newest lawyer wasn't fully up to speed and would "get his facts straight" — came as a relief to many in the White House.
Go deeper