The future of electrics is the pickup truck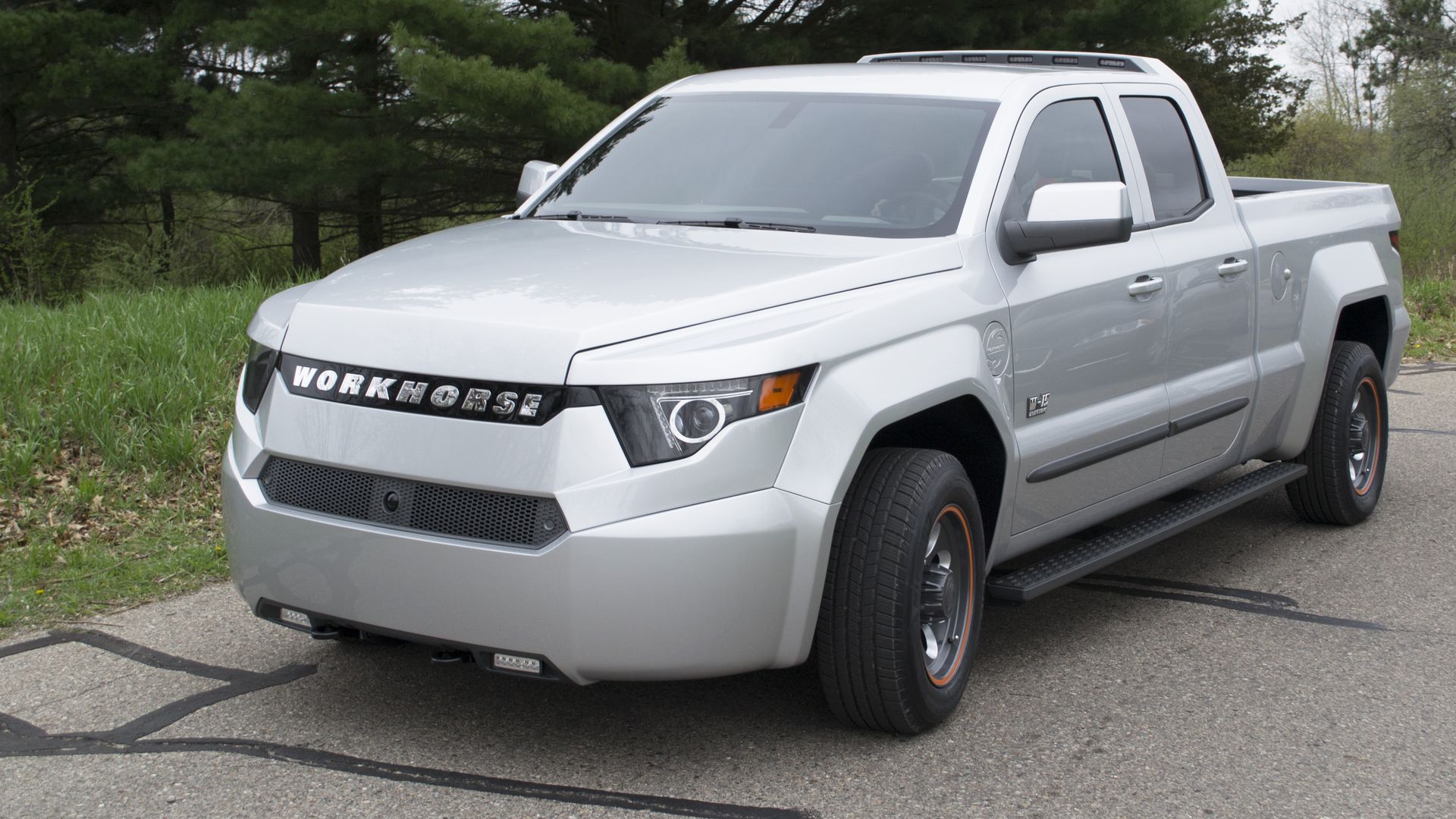 The future of electric vehicles in the U.S. is the SUV and the pickup truck.
The reason is the market: Almost all the conversation around electrics and autonomous vehicles centers on sedans. The world's major carmakers — VW, BMW and GM — have all said they intend to sell mass-market electrics in the U.S. But to do so, they will have to manufacture what consumers are buying.
Last year, pickups, SUVs and crossovers were about three-quarters of all light vehicle sales in the country.
Apropos of those sales, by 2020, 90% of Ford's vehicles will be trucks and SUVs, the company announced last month. (Among those will be a single light hybrid electric pickup, with no announced plans to go fully electric.)
At least two pickup protypes appear to be nearing commercialization, including the Workhorse W-15 (pictured above).
In a tweet in December, Tesla CEO Elon Musk — who already produces the Model X SUV — said a pickup truck will come right after the 2020 rollout of the crossover Model Y.
In a paper last year, Venkat Viswanathan and Shashank Sripad at Carnegie Mellon University said current lithium-ion batteries could power an electric pickup such as the ultra-popular Ford F-150.
It would go 200 to 250 miles on a charge and cost about $50,000.
The main challenge, Viswanathan told Axios, is the payload because pickup truck owners often want to carry stuff weighing 1,000 pounds — or even a ton.
To get further range and a lower sticker price, the drag coefficient will have to be improved and the cost of the battery brought down, Viswanathan said.
Go deeper: Read about the pickup prototypes and plans at Fleetcarma.com.
Go deeper