Gina Haspel wanted to withdraw nomination to lead CIA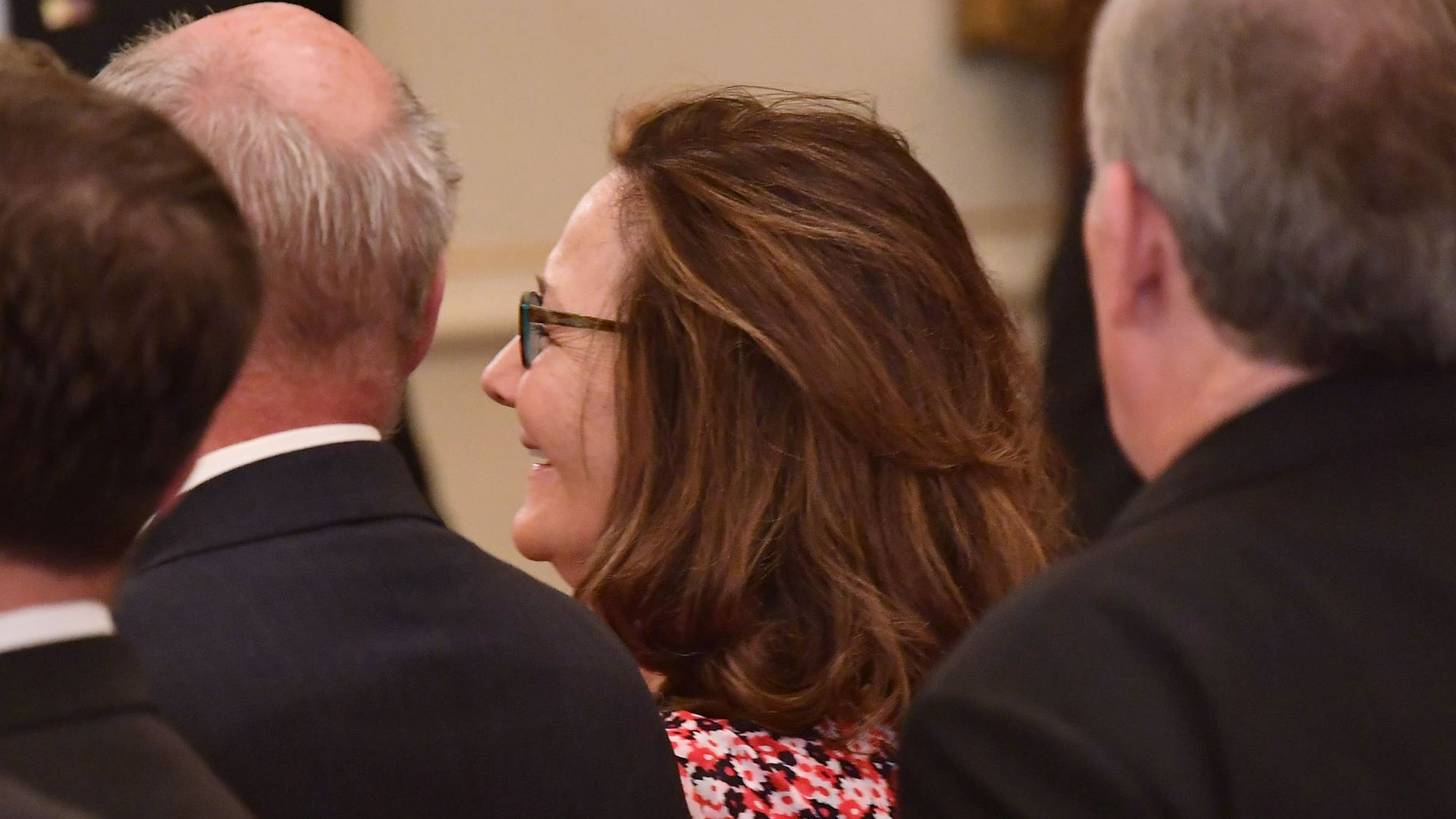 Gina Haspel, President Trump's nominee to succeed Mike Pompeo as CIA director, wanted to withdraw her name from consideration amid concerns that her role in enhanced interrogation of suspected terrorists would derail with her confirmation, Axios has confirmed, per a source with direct knowledge. The story was first reported by The Washington Post.
The details: During a West Wing meeting with White House officials on Friday, Haspel indicated that she planned to withdraw to avoid "the spectacle of a brutal confirmation hearing," per the Post. That prompted press secretary Sarah Sanders and legislative affairs director Marc Short to head to CIA headquarters to convince her to keep her name in consideration.
"Amid the questioning in the West Wing on Friday afternoon, Haspel told White House aides she did not want her nomination to harm the CIA. She also feared unfair attacks on her own reputation, saying that she didn't want to be 'the next Ronny Jackson,' one official said."
"Trump learned of the drama Friday, calling officials from his trip to Dallas. He decided to push for Haspel to remain as the nominee after initially signaling he would support whatever decision was taken, administration officials said."
"Short ... told Haspel she could still be confirmed despite the information that had recently come to attention of the White House — and the administration expected some Democrats to support her, officials said."
Go deeper: Meet Gina Haspel ... The CIA's history with "black sites" and "enhanced interrogation."
Get more stories like this by signing up for our weekly political lookahead newsletter, Axios Sneak Peek. 
Go deeper