Elon Musk and Warren Buffett in a candy clash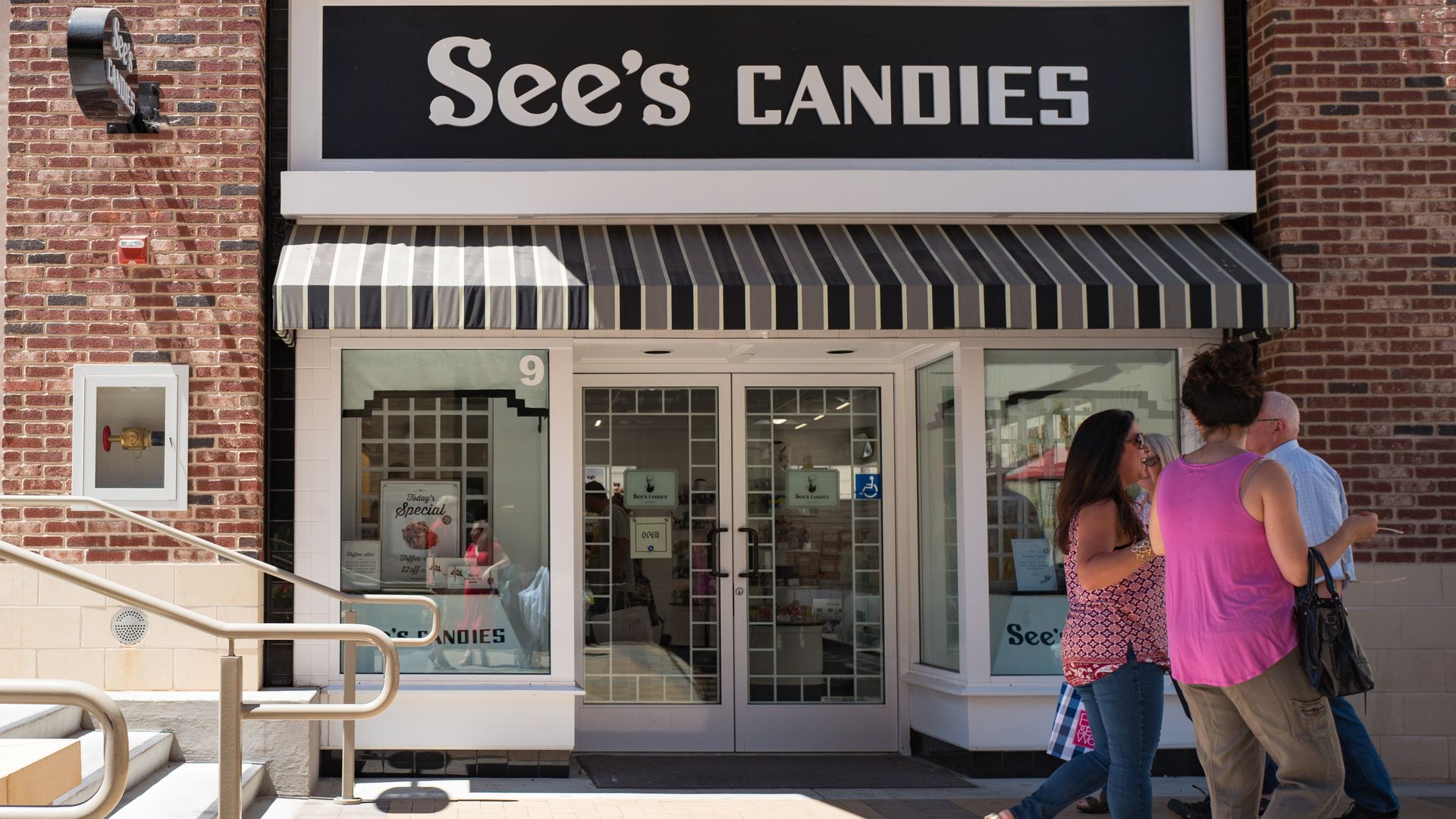 Elon Musk says he's starting a candy company, a direct challenge to Warren Buffett's most trumpeted moat of all — the market power enjoyed by iconic See's Candies, which the investment titan has owned for four decades.
What's going on: In a to-and-fro in recent days, Musk has scorned one of Buffett's primary investment principles — to buy companies enjoying a type of monopolistic power that he calls a "moat," reports Fortune's Jen Wieczner. And Buffett has defended his theory. "Elon may turn things upside down in some areas," Buffett said, "[but] I don't think he'd want to take us on in candy. There are some pretty good moats around," report Bloomberg's Katherine Chiglinsky, Noah Buhayar and Sonali Basak.
This was a red cape for the super-competitive Musk, who fired off successive tweets yesterday evening:
Notwithstanding his assertion, no one knows if we are going to see Musk candy any time soon. But he seemed to be enjoying himself. After a few hours of more tweets, he ended with this:
Go deeper