Republicans fear a Roy Moore redux in West Virginia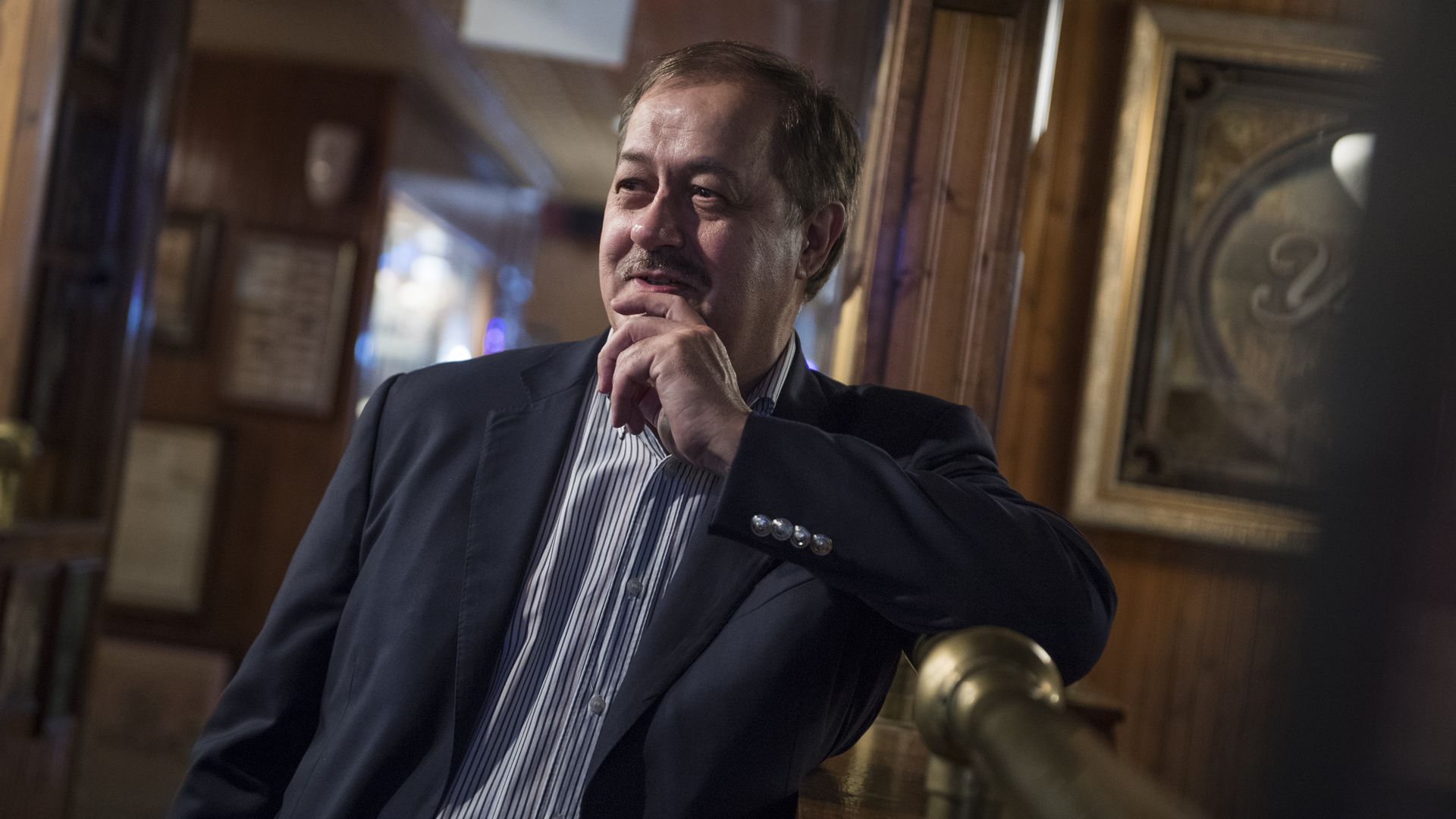 Republicans in D.C. are panicking over Tuesday's West Virginia Senate primary.
The problem: Don Blankenship, a coal baron who's spent time in prison, is running a demagogic campaign in which he's repeatedly invoked the Chinese heritage of Mitch McConnell's wife, Transportation Secretary Elaine Chao.
He's also taken to calling McConnell "cocaine Mitch" in his ads — which, according to Politico, "is in reference to a 2014 report that drugs were once found aboard a shipping vessel owned by McConnell's in-laws."
Blankenship is outspending his opponents on TV and has a ton of his own money to play with. He's aired one ad that refers to "China people," which you can watch here (or not).
And yet ... he's gaining in the polls and may win on Tuesday.
Behind the scenes: Republican officials monitoring the race tell me it's hard to get reliable polling data, but some internal polls show Blankenship has surged over the past week and now leads his two Republican opponents — conservative Patrick Morrisey and establishment-favorite Evan Jenkins.
A Republican source familiar with the internal polling of one of Blankenship's opponents told me: "At the beginning of last week, the internals showed a 2-man race between Jenkins and Morrisey, with Morrisey having a slight edge and Blankenship down in the teens.
"However, following a week centered on media coverage of Blankenship's feud with 'cocaine Mitch' and a bombardment of attack ads against Jenkins over the airwaves, the same poll now shows Blankenship surging with a slight lead over Morrisey, and Jenkins now down in the teens."
Another national strategist who is engaged in the race told me: "There is rising concern that, without any refereeing from the national party, Morrisey and Jenkins have beaten each other to a pulp and that may be giving Blankenship an opening."
Several Republicans involved in the race told me primary candidates can usually boost their popularity by sparring with McConnell, given how much the party's base loathes Washington leadership.
The bottom line: Republican leaders at outside groups worry that if Blankenship wins Tuesday, he'll get crushed in November by the otherwise beatable Democratic Sen. Joe Manchin. It's the Roy Moore nightmare.
Go deeper: Politico's Alex Isenstadt, who's been covering this race minute-by-minute, has a closer look at Blankenship's late surge.
Go deeper