California Republicans struggle to reclaim relevance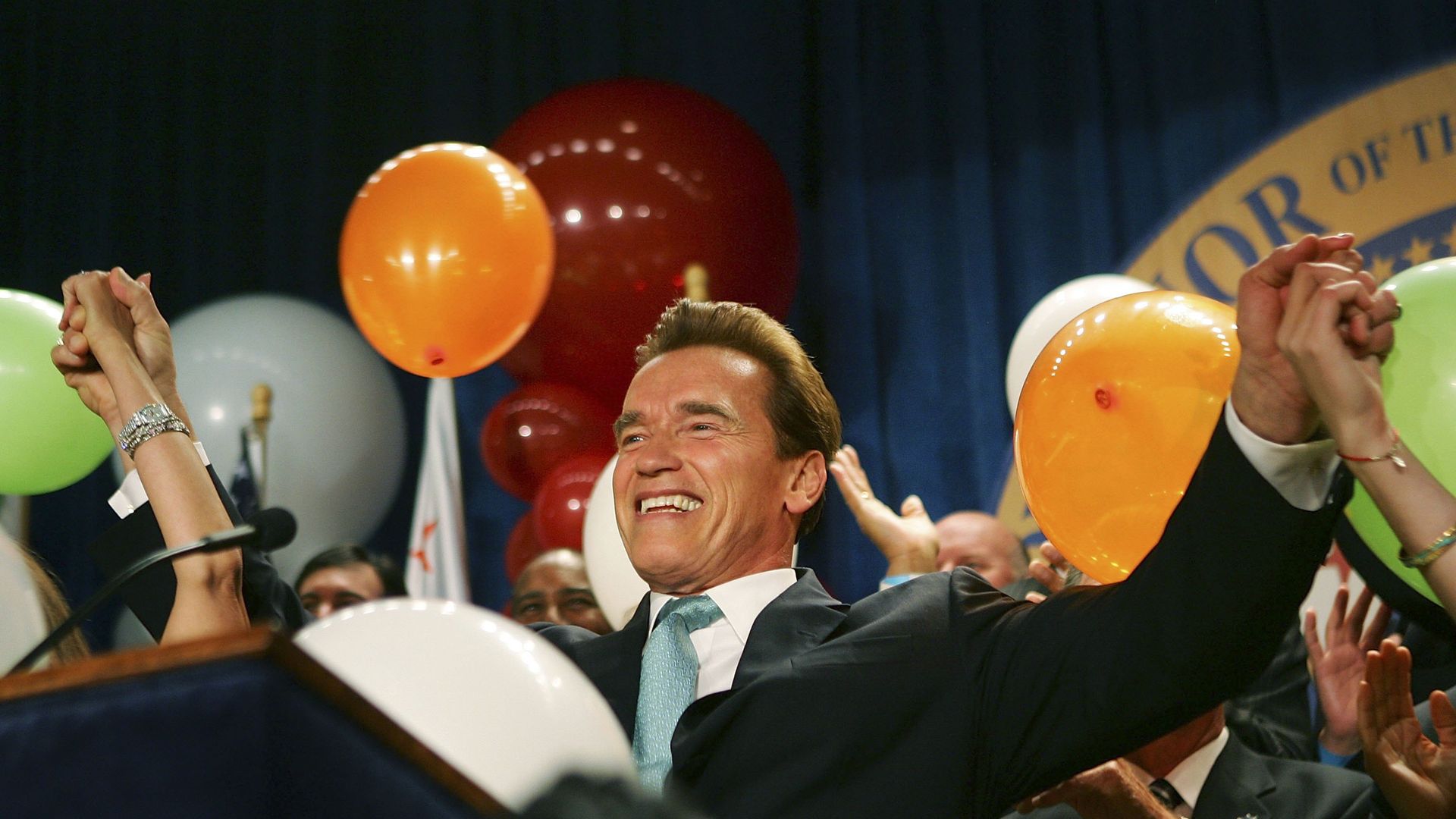 The California Republican Party might not have candidates on the ballot for this November's Senate and gubernatorial elections, reports The New York Times' Adam Nagourney.
Why it matters: The Republican Party's presence has sharply declined in the state that produced Ronald Reagan and Richard Nixon and — just 12 years ago — re-elected Arnold Schwarzenegger by a wide margin.
What's happening: "Under the California election system, candidates compete in an open, nonpartisan primary on June 5. The two candidates who get the most votes — regardless of party — advance to the November general election," Nagourney writes. Republican candidates might not make the cut.
What they're doing, per the Times:
"A group of Republicans led by Arnold Schwarzenegger, the former Republican governor, and Chad Mayes, the former Republican Assembly leader, have launched a campaign to move the party to the center, arguing that would make it more competitive by increasing its appeal to independent voters and disaffected Democrats."
"But that effort has run-up against Republican candidates and elected officials who have tied their success to Mr. Trump and his administration's policies."
Go deeper: The bad blood between Trump and California.
Go deeper