The risk for Dems' midterm newbies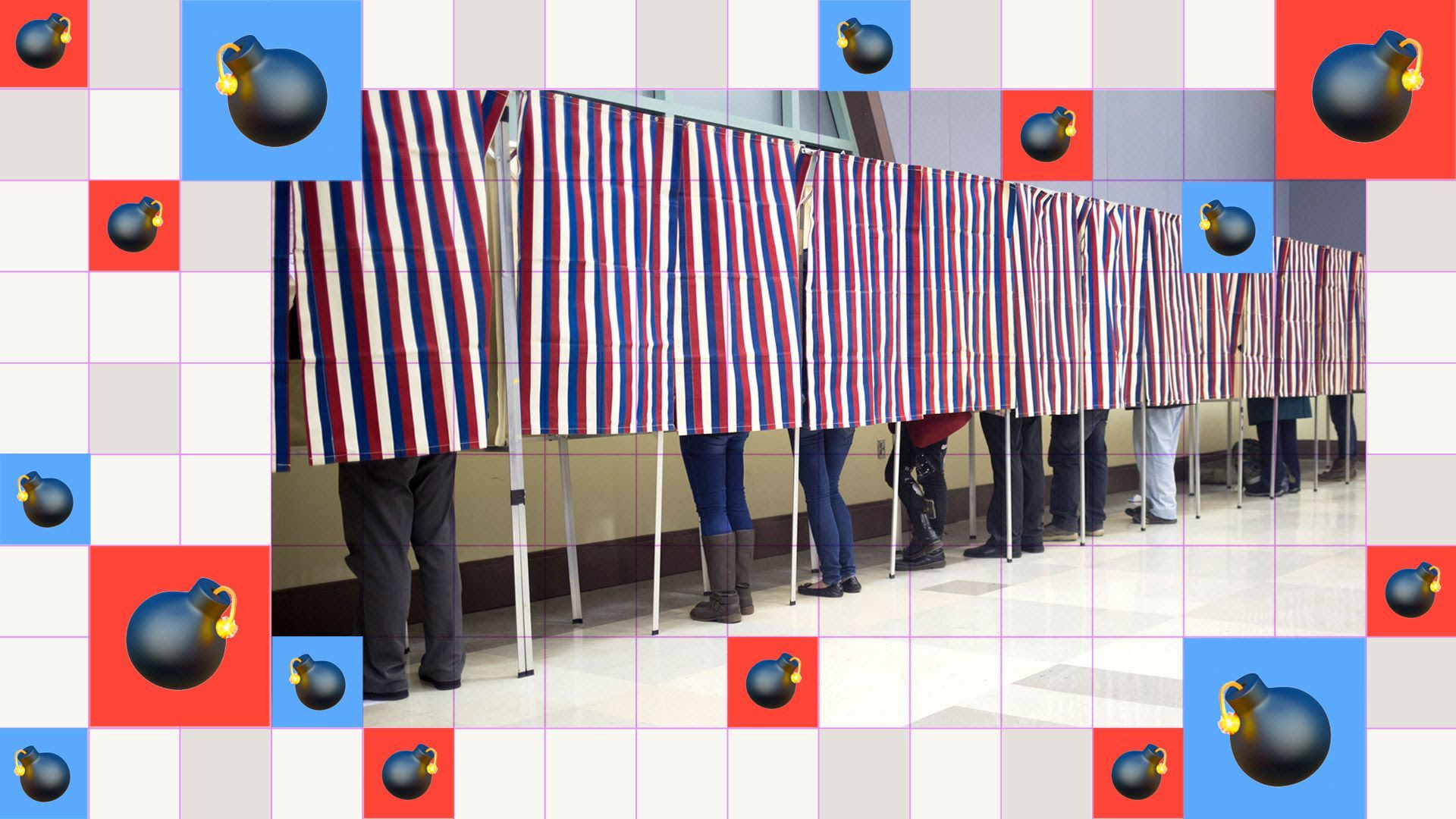 Primary season kicks off in earnest this week, with major congressional contests in Ohio and North Carolina on Tuesday and even more on the docket in Pennsylvania on May 15.
Why it matters: While Democrats remain the favorites to retake the House in November, the primary landscape is littered with land mines for both parties.
Dem newbies: Democrats have a bumper crop of self-recruited House candidates raising gobs of cash in 2018. Of the leading Democrats in the 56 GOP-held districts rated as vulnerable (Lean Republican or worse) by the Cook Political Report, 31 are women, 16 are military veterans and 14 are freshly out-of-work Obama administration vets. 
But strikingly, there are only eight state legislators — the classic breeding ground for House hopefuls.
This has its advantages: These candidates are outsiders and don't have a voting record to defend.
But, but, but: Given the volume of Democrats running, it also means many haven't been fully vetted.
And in many places, Democrats are at risk of nominating badly flawed candidates.
Pennsylvania's new map was a gift to Democrats, but it turns out good candidates are as critical as good districts. For example, if self-funding multi-millionaire attorney and recent Maryland/South Africa resident Scott Wallace wins Tuesday's primary, it could throw Bucks County GOP Rep. Brian Fitzpatrick (PA-01) a life raft.
Am I tripping? The oddest frontrunner in Tuesday's Democratic primaries might be 27-year Lehigh Valley prosecutor John Morganelli, running for GOP Rep. Charlie Dent's open seat, PA-07.
At Tea Party gatherings (you read that right), the Democrat has bragged about teaming with Kansas Secretary of State Kris Kobach — an immigration hardliner who was on Trump's transition team — to crack down on illegal immigration.
In late 2016, Morganelli sent (since-deleted) tweets at Trump to lobby for an administration post: "Waiting to hear from transition. Met you in Bedminster when I played Member Guest."
EMILY's List is furiously scrambling to stop Morganelli. If he prevails, he could prolong a Democratic civil war in a key seat.
Rescue squad goals: The GOP's House majority is so endangered that the party's narrow path may depend on party groups personalizing/localizing races by unleashing damning opposition research to disqualify Democratic nominees faster than Mike Allen is scaring away fish this weekend. #DrivingThe Boat
Go deeper