NYT: Trump knew about the Stormy payment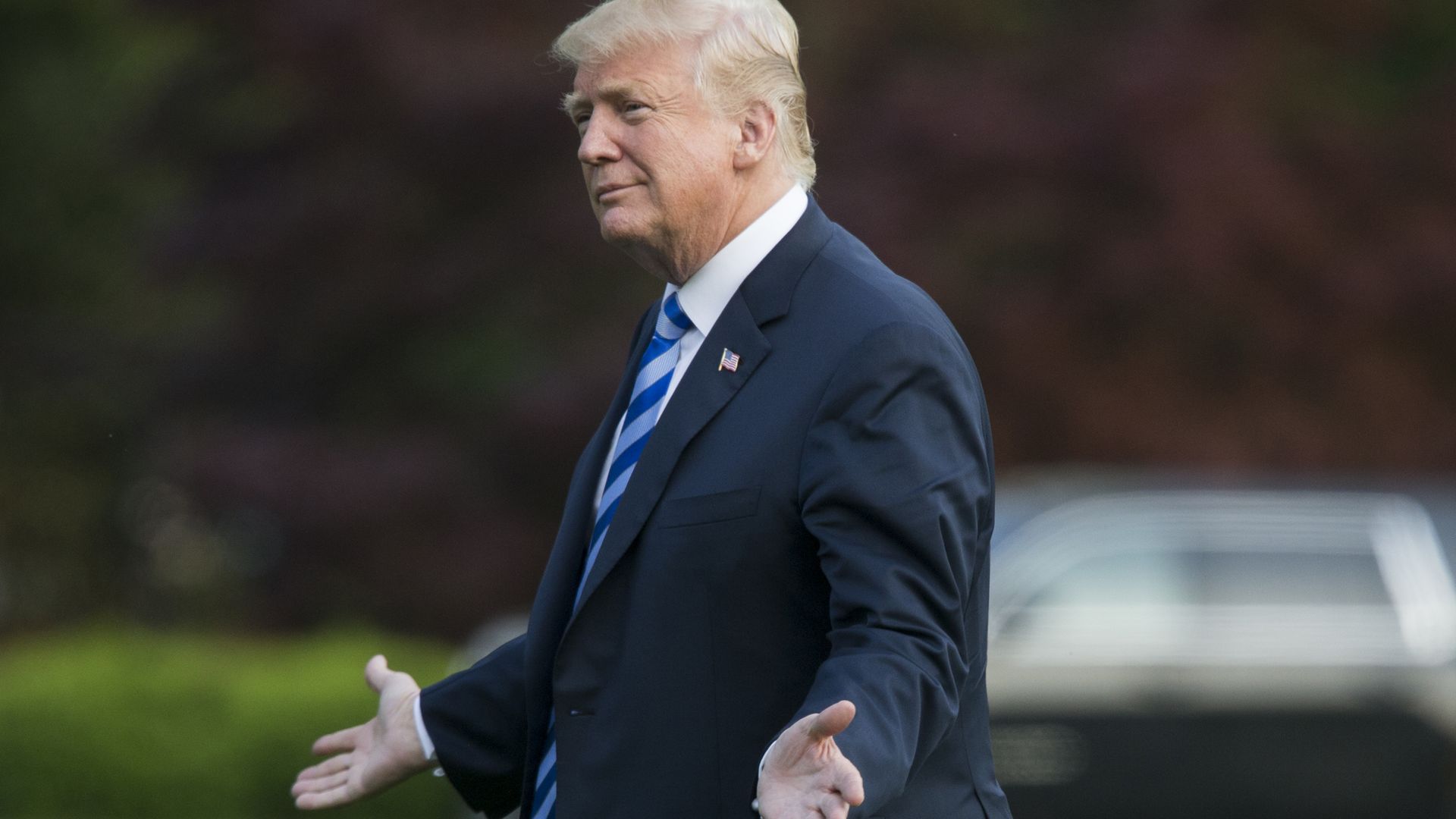 President Trump knew about Michael Cohen's payment to Stormy Daniels "several months before he denied any knowledge of it to reporters aboard Air Force One in April," the NYTimes reports, citing two sources "familiar with the arrangement."
Why it matters: "Giuliani told The Times on Friday that the issue was 'primarily' about keeping Mr. Trump's wife, Melania, from being embarrassed by the claim, which Mr. Trump has maintained was false."
The intrigue: "[T]hree people close to the matter said that Mr. Trump knew that Mr. Cohen had succeeded in keeping the allegations from becoming public at the time the president denied it."
"But if investigators determine that the hush payment was in effect a campaign expenditure, then how the funds were distributed could take on added legal significance."
Go deeper