Over a thousand detained by Russian police in Putin protests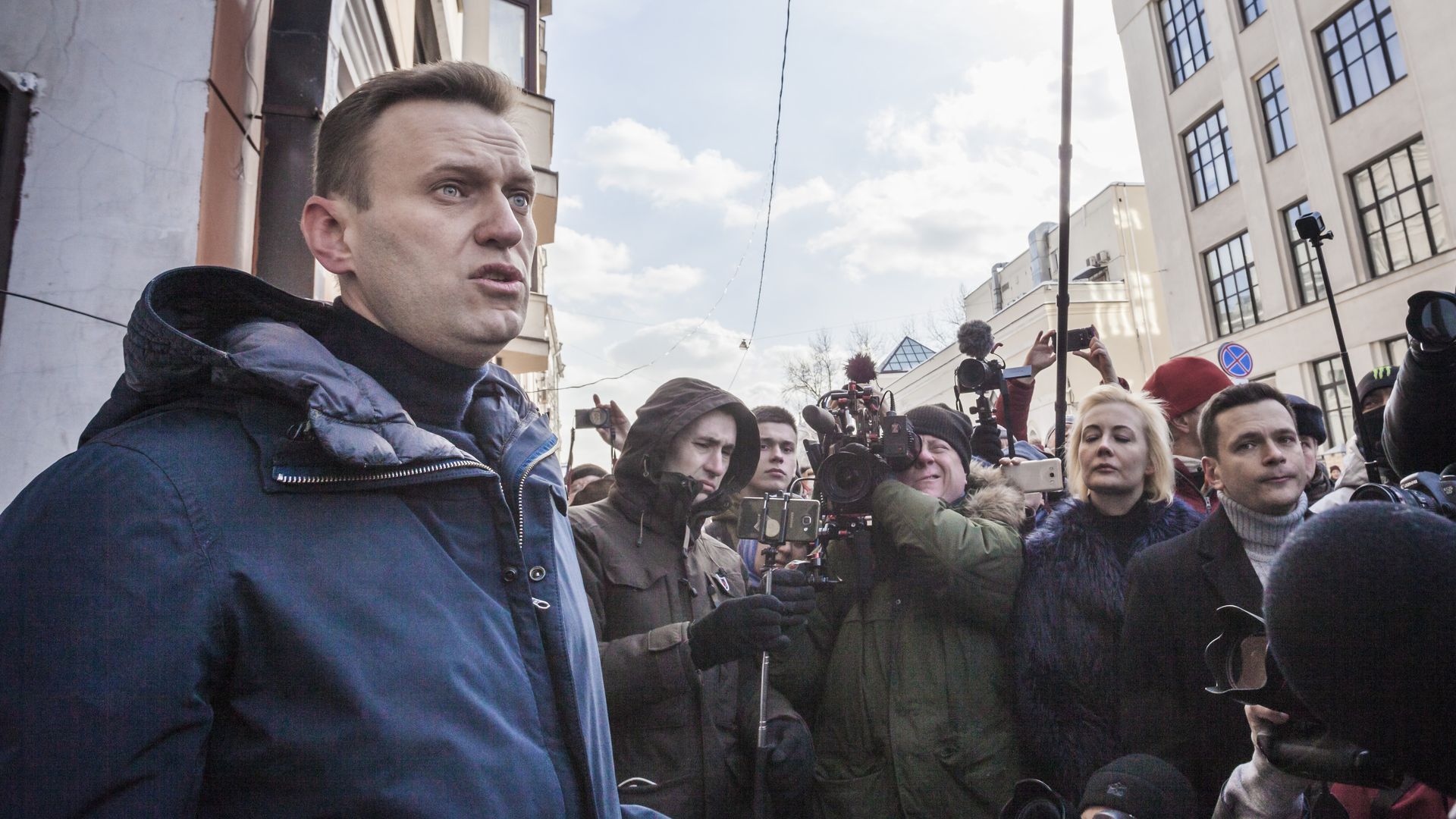 Anti-Kremlin protestors, along with opposition leader Alexei Navalny, were detained by police on Saturday after taking to the streets before President Vladimir Putin's inauguration on Monday, Reuters reports.
The big picture: Putin has been in office since 2000, and received around 77% of the vote in the recent election, per Reuters. Navalny had called for protestors to come out against Putin in more than 90 cities in Russia. Reuters adds that over 1,000 people were detained, citing human rights organization OVD Info. A police spokesman told Reuters that 1,500 people were protesting in Moscow.
Go deeper