Walmart outbids Amazon for majority stake in India's Flipkart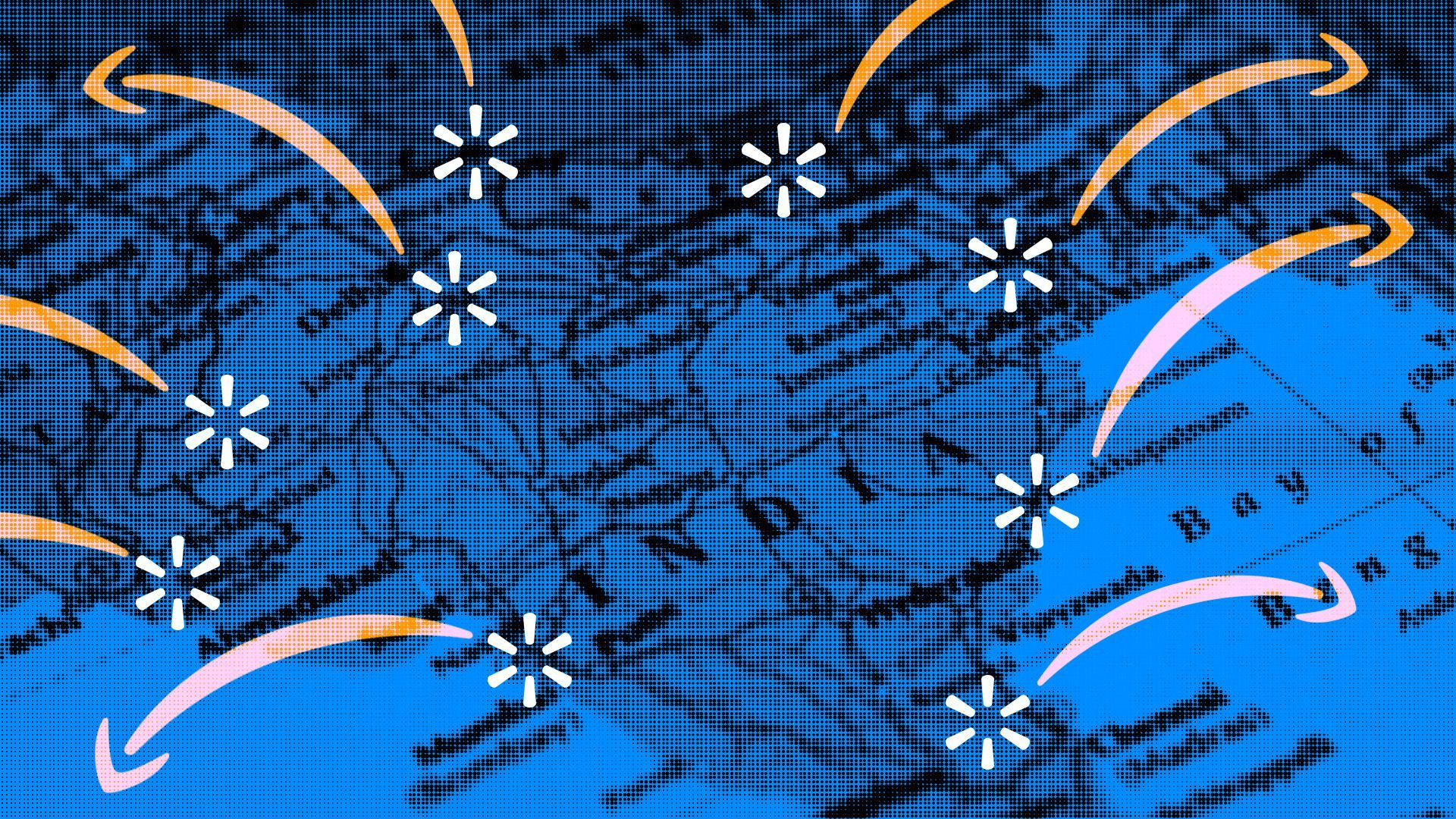 Walmart appears to have beaten out Amazon for a majority stake in Indian e-commerce giant Flipkart in a $15 billion deal that reportedly includes a $3 billion co-investment from Alphabet. Sellers would include SoftBank.
Why it matters: It would be a big loss for Amazon, which has invested heavily in India, and come within spitting distance of Flipkart's market share lead in the world's fastest-growing e-commerce market.
Sourcing: Nothing is finalized yet, but both Bloomberg and Indian media outlets are reporting similar details. A source close to Flipkart tells Axios: "I can't confirm those exact numbers, but I understand them to be approximately accurate."
Bottom line: "Alphabet wanted to help Walmart beat Amazon." — Amir Efrati, The Information
Go deeper: Amazon has avoided its China mistakes in India.
Go deeper