Updated May 4, 2018 -

World
U.S. talks trade with China amid broader strategic disengagement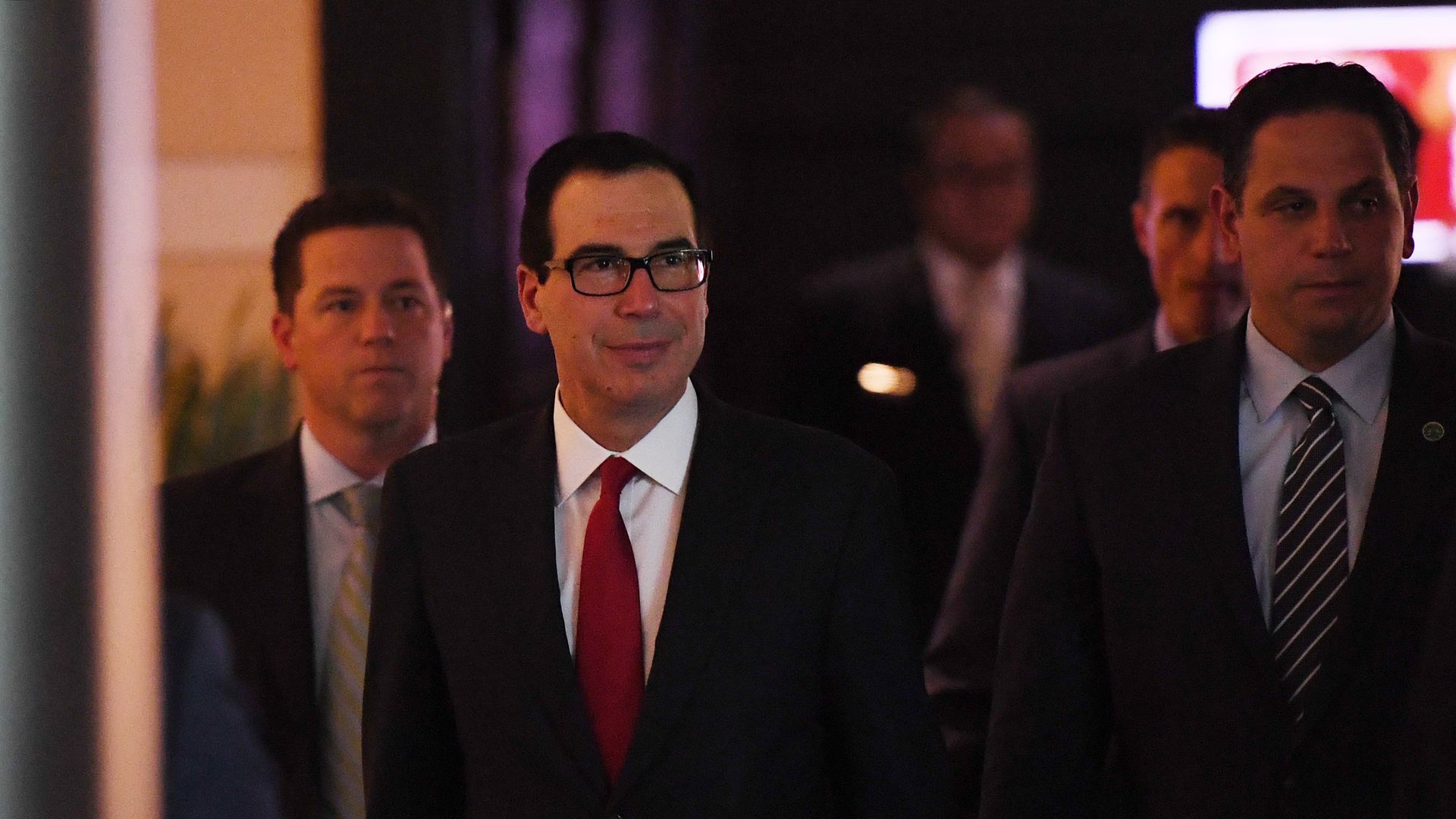 The Trump administration's senior economic team just wrapped up talks in Beijing to address rising U.S.–China tensions. These talks appear to have amounted largely to an exchange of views, with China, unsurprisingly, evincing little willingness to immediately address the bilateral trade deficit with the United States or curb its mercantilist economic approach.
The bottom line: The inconclusive results should not obscure a new direction in U.S. relations with China: disengagement.
In retrospect, the end of the Obama administration may represent the high-water mark of U.S.-China ties.
Beijing's bilateral trade with Washington reached roughly $578 billion in 2016, up from around $116 billion in 2000, while Chinese annual direct investment in the United States over the same period surged from $68 million to more than $45 billion.
Starting in 2006, U.S. cabinet members and their Chinese equivalents came together annually to agree upon a raft of bilateral deliverables at what became known as the Strategic and Economic Dialogue (S&ED).
People-to-people relations expanded, with the number of Chinese students enrolled in U.S. higher education more than quadrupling from the 2000-2001 to 2015-2016 academic years.
The Trump administration has now begun the process of disengaging from Beijing — rightly convinced that China has structured relations with the U.S. to advance its position in a competition for wealth, power and influence. Beyond the announced tariffs, this approach includes the following:
Drawing up plans to restrict Chinese investment in the U.S. In part due to fears of closer U.S. regulatory scrutiny, such investment has already declined — it was down 36% in 2017 from the previous year.
Freezing out Chinese telecommunications companies. American firms are barred from providing goods and services to ZTE, based on its failure to comply with the terms of settlement imposed for violating U.S. sanctions on Iran and North Korea. New restrictions on ZTE as well as Huawei are under consideration.
Placing the premier U.S.-China economic dialogue in deep freeze after a single meeting in 2017 and disestablishing the S&ED, which had long served as the bureaucratic backbone for U.S. engagement with China.
Considering new limits on Chinese citizens in the U.S., with a focus on blocking Chinese researchers from academic laboratories and corporate facilities with sensitive technologies.
What's next: Unwinding the U.S. relationship with China will not prove easy. The Trump administration will need to coordinate closely with key American stakeholders — above all, the business community and universities. Otherwise, it will encounter potentially insurmountable resistance.
Daniel Kliman is a senior fellow in the Asia-Pacific Security Program at the Center for a New American Security.
Go deeper