Trump to appoint Bill Belichick to his Sports Council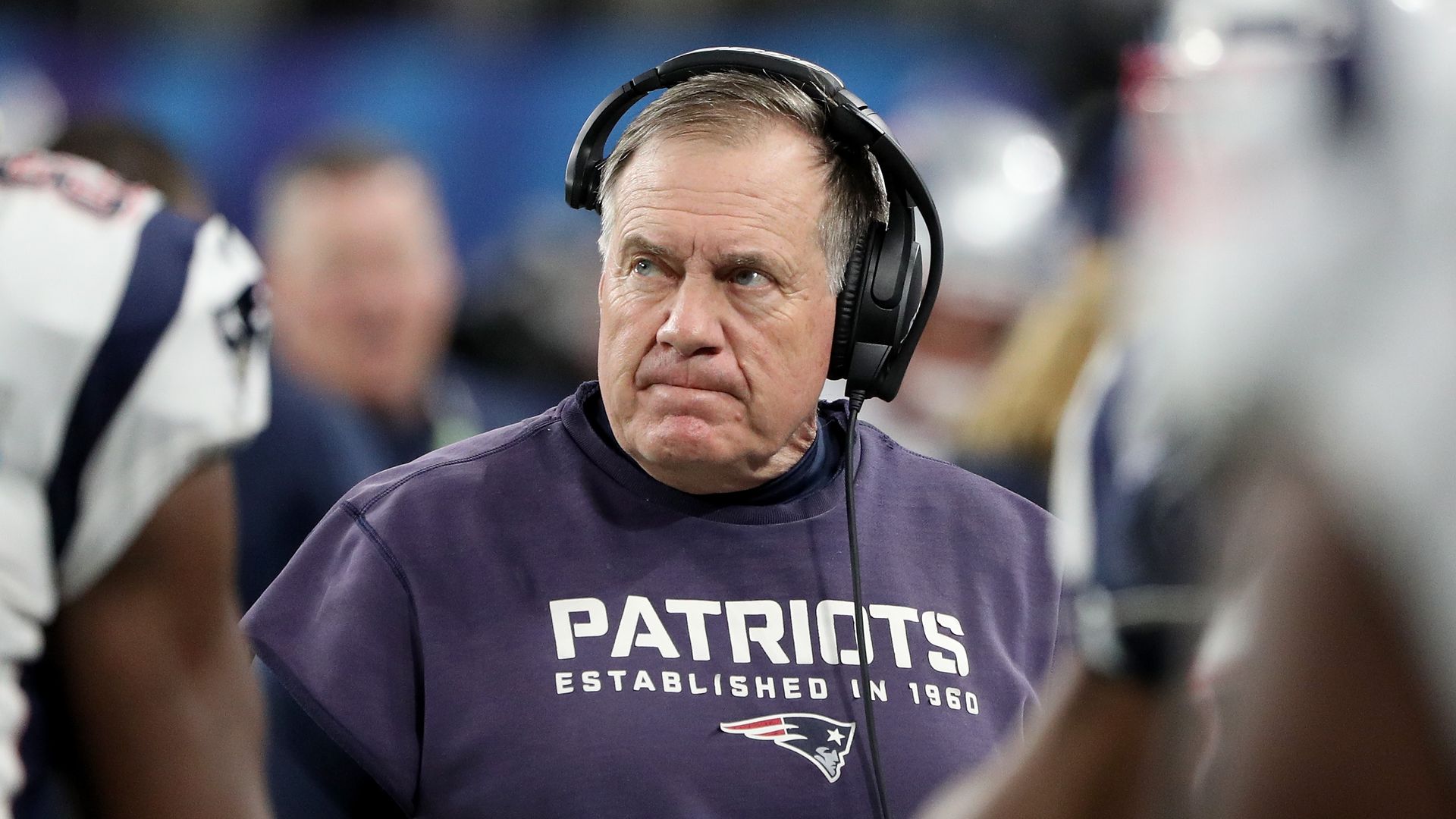 President Trump is appointing a number of sports celebrities, including New England Patriots coach Bill Belichick, to his "Council on Sports, Fitness, and Nutrition," Axios has learned.
Why this matters: Trump signed an executive order in February to rebrand the council so that it's more focused on encouraging kids to take up sports — a theme Ivanka Trump highlighted at the Winter Olympics.
President Obama called his version of the group the "Council on Fitness, Sports, and Nutrition." Under the Obama administration, the council focused more on nutrition and Michelle Obama's quest to make school lunches healthier.
What's new: According to a source with direct knowledge, alongside Belichick, Trump will also appoint golfer Natalie Gulbis, three-time Olympic beach volleyball gold medalist Misty May-Treanor, retired Major League Baseball pitcher Mariano Rivera, retired NFL running back Herschel Walker, and Dr. Mehmet Oz.
This group includes some old Trump friends and reinforces the truism that one never really leaves Trump's orbit. In the early 1980s, when Trump tried — and failed — to crush the NFL through his purchase of USFL team the New Jersey Generals, his star recruit was Herschel Walker.
On Wednesday the New York Times reported that chief of staff John Kelly marveled to donors last week that Trump spent "a long time" on the phone with Belichick.
Behind the scenes: Secretary of Health and Human Services Alex Azar will host the first meeting of the council, the source told me. Ivanka Trump, Azar, and Surgeon General Jerome Adams have all been involved in discussions on the council. The source added:
"Studies have shown that children who are involved in sports have greater self-discipline, higher self-esteem, and are better at working with others..."
The administration is concerned that "youth sports participation has declined over the last decade, particularly among young girls and children from economically distressed communities."
Earlier this week, Trump signed a proclamation designating May 2018 as "National Physical Fitness and Sports Month."
"In the coming months, the President will welcome the council members to the White House, and host a sports field day on the South Lawn..."
Go deeper