Rubio to "target China's tools" of aggression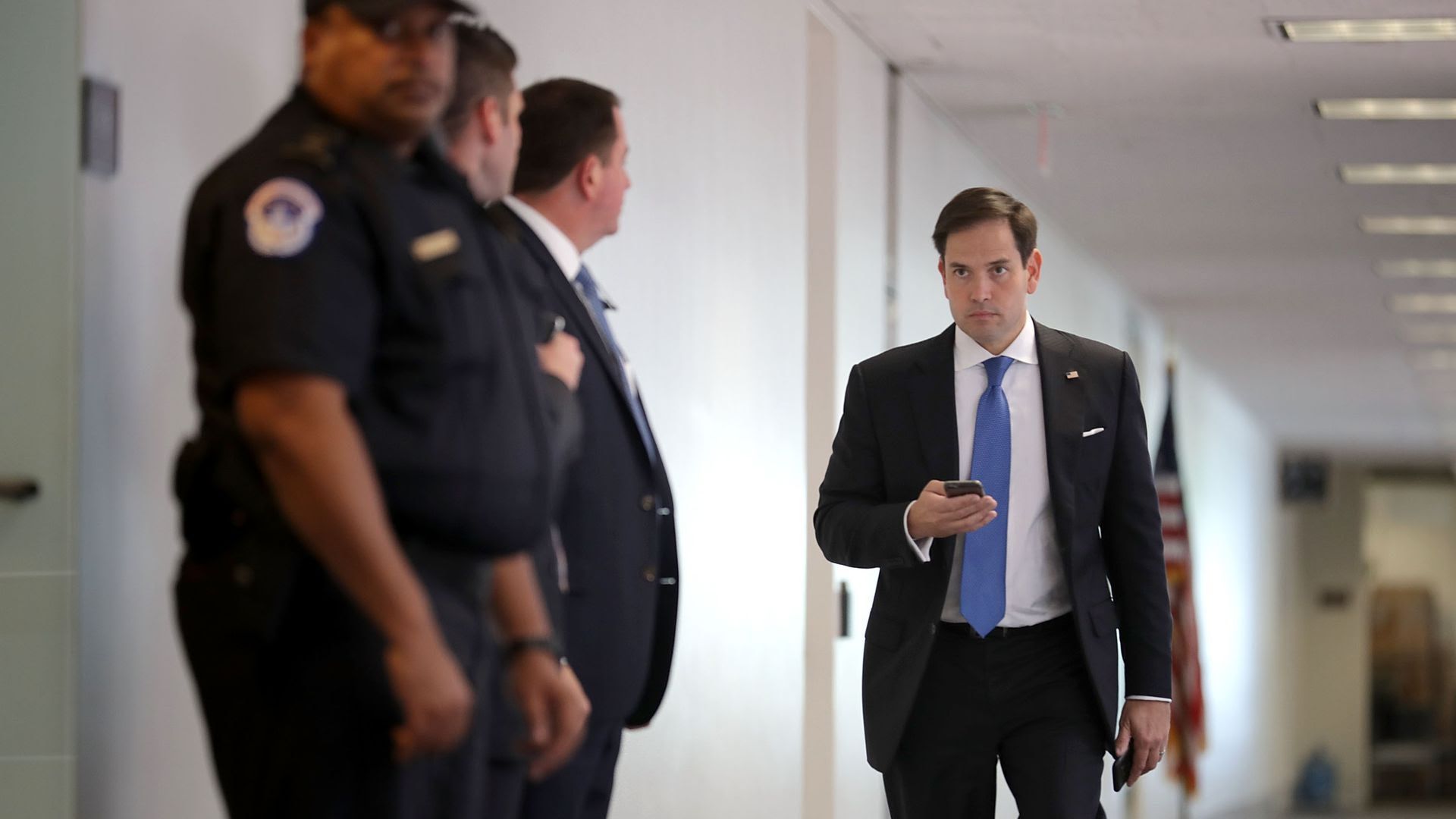 Senator Marco Rubio will introduce the Fair Trade With China Enforcement Act "to guard the American people against China's nefarious influence on national and economic security, directly targeting China's tools of economic aggression."
Why it matters: Bipartisan forces are aligning across D.C. to take a much tougher approach to China. Beijing may find a way to blunt some of the Trump administration trade threats but Congress is even more hawkish towards the PRC.
The details: According to an OpEd by Rubio in the Washington Post, the legislation would:
Ban the sale of all sensitive technology or intellectual property to Chinese entities and impose a shareholding cap on Chinese investors in American corporations.
Amend the 1984 income tax treaty with China to impose a withholding tax on Chinese entities earning investment and dividend income in the United States.
Impose duties on Chinese capital goods in the sectors targeted by the "Made in China 2025" plan.
Raise taxes on the foreign income of multinational corporations if they enter into vulnerable "joint ventures" with Chinese firms.
Go deeper