Trump says he is not considering troop drawdown in South Korea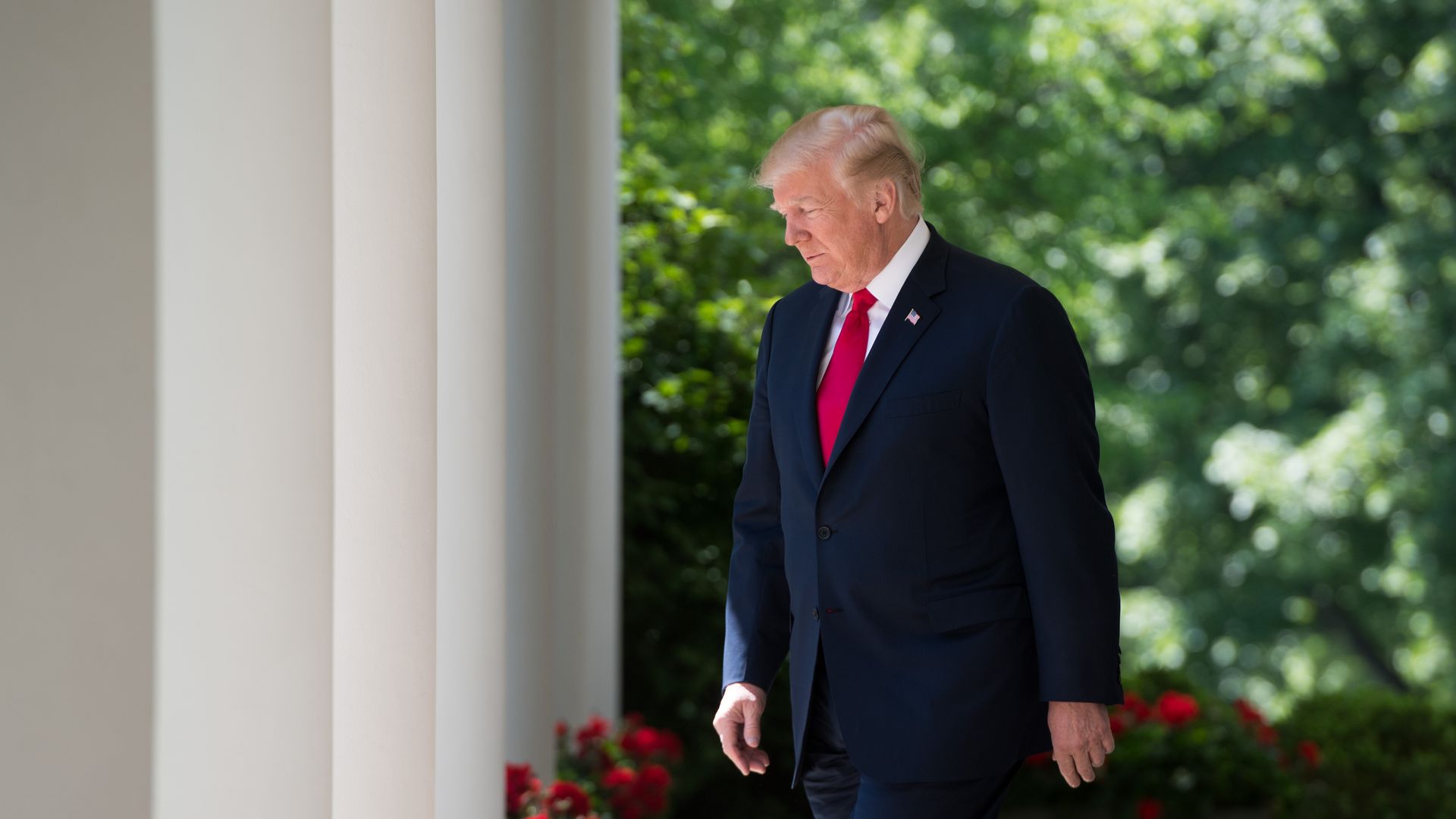 Trump said he is not considering a U.S. troop reduction in South Korea Friday following the NYT report that he ordered the Pentagon to consider a drawdown. Trump's National Security Advisor John Bolton denied it in a statement on Friday as well.
Why it matters: As Trump's planned talks with North Korea's Kim Jong-un edges closer, concerns remain over what the U.S. will concede in negotiations to get North Korea to fully, verifiably, and permanently denuclearize. If troop reductions are on the table, U.S. relations with South Korea and Japan could strain, and the move could threaten their safety if North Korea isn't truly on the path to peace and denuclearization.
To be sure: Last week Mattis suggested that U.S. troop presence is "part of the issues that we'll be discussing in negotiations with our allies first, and of course with North Korea."
The backdrop: North Korea in the past has put up a drawdown of U.S. troops as a precondition for denuclearization.
Go deeper